---
The Forex Forecast is a currency sentiment tool that highlights our selected experts' near and medium term mood and calculates trends according to Friday's 15:00 GMT price. The #FXpoll is not to be taken as signal or as final target, but as an exchange rates heat map of where sentiment and expectations are going.
---
---
Weekly Forecast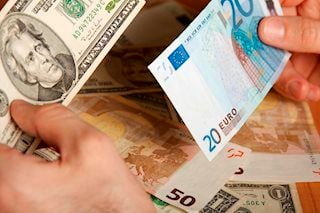 To taper or not to taper? That has been the question for the Federal Reserve amid the new administration's massive spending plans. President-elect Joe Biden's inauguration is set to prompt fast action, while the European Central Bank's views will try not to rock the boat.
Read full analysis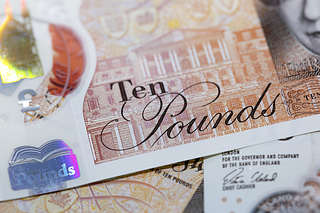 "Controversial" is what Bank England Governor Andrew Bailey called negative interest rates – providing sterling ammunition to fight dollar strength. Both the US and the UK are ahead in vaccination, which remains critical and competes for influence with President-elect Joe Biden's inauguration.
Read full analysis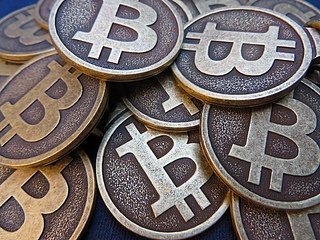 Bitcoin had a wild run this week, dropping from a high of $41,350 to a low of 30,420 in less than 48 hours. The panic sell-off was stopped on its tracks at the 26-EMA on the daily chart as bulls quickly bought the dip and created a V-Shape recovery pushing BTC towards $40,100 again.
Read full analysis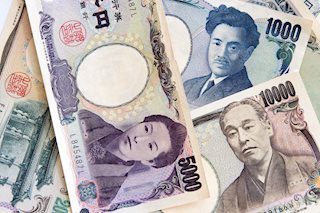 Twin specters of unemployment and a consumer recession in the United States were unable to dislodge the dollar from its recent gains and the USD/JPY ended the week at 103.85 just points from Monday's open at 103.89.
Read full analysis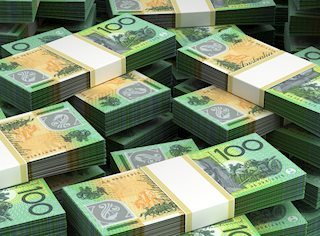 The AUD/USD came close again this week, pulling up to 0.7806 on Thursday just shy of the three year high of 0.7820 from January 6. Friday's pullback to support at 0.7700 is not rejection of the overall upward trend that goes back to April, but it may be sign that profit-taking is underway on the very steep ascent from the beginning of November.
Read full analysis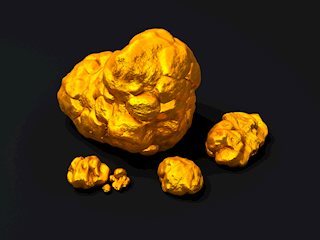 After losing more than 2% in the previous week, the XAU/USD pair extended its slide on Monday and touched its lowest level since early December at $1,817.
Read full analysis
---
WHAT IS THE FOREX FORECAST POLL?
The Forex Forecast Poll is a sentiment tool that highlights near- and medium-term price expectations from leading market experts.
Unique sentiment indicator with a 5-year history
For 10 currency pairs (EURUSD, GBPUSD, USDJPY, USDCHF, AUDUSD, NZDUSD, USDCAD, GBPJPY, EURJPY, EURGBP)
Survey conducted every Friday and published at 15:00 GMT
Serves all time horizons: 1 week, 1 month, 1 quarter - includes an average price for each time horizon
Followed by traders, market commentators as well as academics
The #FXpoll is not to be taken as signal or as final target, but as an exchange rates heat map of where sentiment and expectations are going.
HOW TO READ THE GRAPHS?
Besides the table with all participants' individual prediction, a graphic representation aggregates and visualizes the data: the Bullish/Bearish/Sideways line shows the percentage of our contributors on each of these outlook biases.
This graph is available for each time horizon (1 week, 1 month, 1 quarter). We also indicate the average price forecast as well as the average bias.
WHY SHOULD I USE IT?
Our unique Forex Forecast poll offers you:
A sentiment indicator which delivers actionable price levels, not merely "mood" or "positioning" indications. Traders can check if there is unanimity among the surveyed experts - if there is excessive speculator sentiment driving a market - or if there are divergences among them. When sentiment is not at extremes, traders get actionable price targets to trade upon. When there is deviation between actual market rate and value reflected in forecasted rate, there is usually an opportunity to enter the market.
No lag in the data: Contrary to other indicators, there is no delay.
Significant sentiment data, based on a representative sample of 25 to 50 leading trading advisors for 5 years. Do not follow a single guru but rather a balanced group of well chosen experts. The Forex Forecast Poll offers a condensed version of several expert's opinions. Only outlooks are considered that have been committed to publication and therefore have an influence on the market.
A tool for Contrarian thinking: People instinctively follow the impulses of the crowd. Sentiment indicators, in turn, lead to "contrarian" thinking. You can read sentiment extremes and avoid being one of the herd. Contrast own opinions and price outlook with a group of leading trading advisors and money managers.
A tool to build strategies upon prediction data: Find patterns data for instance if a trend is gaining or losing energy.