---
Editors' Picks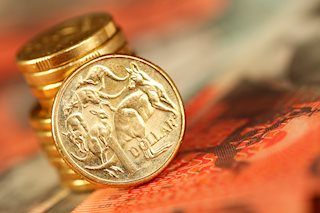 AUD/USD begins the week with a gap-up but fails to refresh recent top. Risk appetite strengthened as equities, gold cheered NFP's shock but Treasury yields rose and US dollar dropped. Final reading of Aussie Retail Sales for March, NAB data for April will decorate calendar, risk catalyst are the key.
AUD/USD News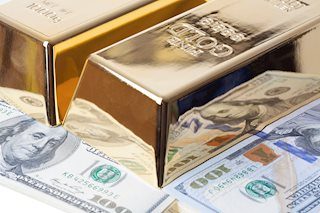 Gold stays on the consolidation mode around $1,835 during the initial Asian session on Monday. Gold flashed a three-day rally while poking the early February tops on Friday after the US employment report for April helped American policymakers to defend the continuation of easy money policies.
Gold News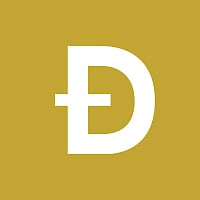 The selling pressure in the Dogecoin (DOGE/USD) remains unabated for the second straight day on Sunday, as the corrective mode from all-time highs of $0.7605 remains intact. DOGE bulls remain hopeful as 21-DMA support holds, with RSI still bullish.
Read more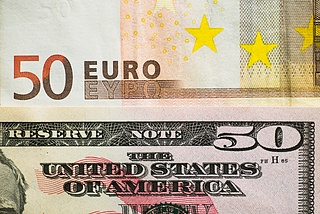 EUR/USD begins the week with an uptick to refresh highest levels since February 26, wobbles around the top of late. EU battles for more vaccines as jab jitters disappoint the bloc members, Brexit, sluggish data add to the fears. DXY marked the biggest daily losses in six months after NFP debacle.
EUR/USD News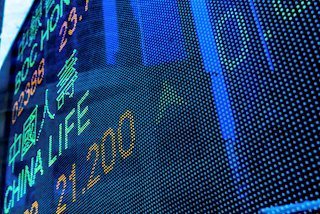 Well, that was an interesting jobs report. Not too many people were forecasting that one. Just in case you missed it NFP were forecast to come in around the 1 million jobs gained but instead the US only added 266k.
Read more
---
NZD/USD, THE "KIWI"
The NZD/USD currency pair, also called the "Kiwi", tells the trader how many US dollars (the quote currency) are needed to purchase one New Zealand dollar (the base currency). Together with the Australian Dollar and the Canadian Dollar, the NZD is a commodity currency, that is a currency whose country's exports are largely comprised of raw materials (precious metals, oil, agriculture, etc.).
Along with the Australian Dollar, the NZD has been for many years a traditional vehicle for carry traders, which has made this currency also very sensitive to changes in interest rates.
---
HISTORIC HIGHS AND LOWS FOR NZD/USD
All-time records: Max : 1.49 on 5/11/1973 - Min: 0.3962 on 16/10/2000
Last 5 years: 0.7737 on 27/04/2015 - Min: 0.65794 on 20/08/2015
* Data as of February 2020
---
ASSETS THAT INFLUENCE NZD/USD THE MOST
Currencies: AUD, CNY and YEN (Australia, China and Japan are important regional partners of New Zealand). This group also includes the following currency pairs: EUR/USD, GBP/USD, USD/JPY, AUD/USD, USD/CHF, USD/CAD, GBP/JPY and EUR/JPY
Commodities: First of, coal. New Zealand has extensive coal resources: coal accounts for about 10% of New Zealand's primary energy (excluding transport fuels). Other important commodities are Silver and Iron Ore.
Bonds: GNZGB10 (New Zealand Govt Bond 10 Year) and AGB (debt securities issued by the Australian Government) and T-NOTE 10Y (10 year United States Treasury note).
Indices: NZX (New Zealand Exchange), ASX (Australian Securities Exchange) and Nikkei 225 (a stock market index for the Tokyo Stock Exchange).
ORGANIZATIONS, PEOPLE AND ECONOMIC DATA THAT INFLUENCE NZD/USD
The organizations and people that affect the most the moves of the NZD/USD pair are:
In terms of economic data, as for most currencies, the NZD/USD traders have to keep an eye on:
GDP (Gross Domestic Product), the total market value of all final goods and services produced in a country. It is a gross measure of market activity because it indicates the pace at which a country's economy is growing or decreasing. Generally speaking, a high reading or a better than expected number is seen as positive for the NZD, while a low reading is negative.
Inflation measured by key indicators as the CPI (Consumer Price Index) and the PPI (Production Price Index), which reflect changes in purchasing trends.
---