BITCOIN CASH TECHNICAL ANALYSIS (BCH US DOLLAR)
---
---
Technical overview
---
​
---
---
Big Picture
Themes affecting Cryptocurrencies
---
Latest Bitcoin Cash Analysis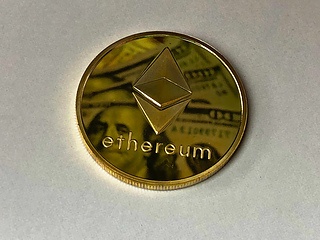 Ethereum is currently facing trouble in the spot market due to the broader market bearishness as well as investors' skepticism. But while the spot market only recently took a turn for the worse, the DeFi space has been only negative for a long time.
More Cryptocurrencies News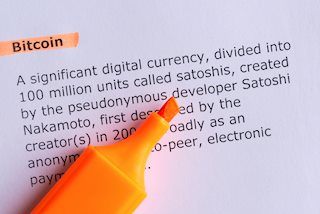 Bitcoin price is delaying a crash that has been brewing for roughly two weeks. A failure to push higher could result in a steep correction next week. The troubling macroeconomic conditions could be key in catalyzing and trigger a nosedive for BTC holders.
Read full analysis
Characteristics of Bitcoin Cash
Bitcoin Cash is a cryptocurrency that emerged on August 1, 2017 from a hard bitcoin fork. This partition was the result of the internal dispute to solve one of the main problems of the original cryptocurrency: the size of its blocks. Due to its limited capacity (only 1MB), the possibility was raised of improving its SegWit (Segregation Witness) technology to SegWit2, allowing the creation of blocks with twice the size.
There was another alternative that was responsible for the hard bifurcation, originating Bitcoin Cash and whose blocks have a size of 8MB. This causes the Bitcoin to have a transaction and verification speed in the blockchain much lower than Bitcoin Cash. However, despite some minor changes, both cryptocurrencies have very similar characteristics, such as the mining algorithm (SHA256).
Best cryptocurrency exchanges to buy Bitcoin Cash
If you want to trade Bitcoin or Ethereum, the choices are endless. Yet when you begin going down the list of market capitalization, the options narrow. Even Ripple is not present on all exchanges. So, if you are interested in trade a specific coin, an easy way to eliminate potential candidates would be to check if they offer to trade in your desired one.
If you are not sure which cryptocurrencies you want to trade, perhaps it is better starting from the most popular ones, but at an exchange that offers a relatively wide variety of coins, so you can change your mind easily before changing the exchange.
Every exchange uses a different interface and different charting tools. You obviously cannot get familiar with every option available as it would take too much time. Reviews with screenshots may become handy in getting the look and feel of the platform. If you prefer advanced trading tools, there is a good chance that a broker might have more sophisticated tools. However, if you want a clean and simple one, most exchanges will have such an option.
In addition to the ease of use, speed matters. If you are trading at a rapid clip or if you just need to have the system working properly without causing nervous breakdowns, watch out for reviews that complain about slow performance. Such exchanges could also have other issues.
---
Crypto partners in your location