---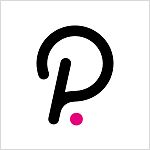 Polkadot price, in nearly two years, has shed 92.91% from its all-time high of $55.09. The massive downswing in DOT has pushed it down to levels that were last seen in October 2020. Hence, the chances of this altcoin forming a bottom and rallying are high.
Read more

Nike (NKE) stock has surged over 9% in Friday's premarket, climbing above $98 per share, following late Thursday's fiscal first-quarter earnings release. Nike beat pessimistic earnings expectations by more than 23% and hiked its dividend by 9%.
Read more
---
AUD/USD, THE "AUSSIE"
The AUD/USD pair, the "Aussie", tells the trader how many US dollars (the quote currency) are needed to purchase one Australian dollar (the base currency). The AUD is a commodity currency whose country's exports are largely comprised of raw materials (precious metals, oil, agriculture, etc.).
The interest rates set by the Reserve Bank of Australia (RBA) have been among the highest of industrialized countries and the relatively high liquidity of the AUD has made it an attractive tool for carry traders looking for a currency with the highest yields.
---
AUD/USD CORRELATIONS
Australia is a big exporter to China and its economy and currency reflect any change in the situation in that country. The Australian Dollar is known by its greater exposure to Asian economies. Also, the pair AUD/USD often rises and falls along with the price of gold. In the financial world, gold is viewed as a safe haven against inflation and it is one of the most traded commodities.
---
FORECAST FOR 2023
The Australian Dollar is facing headwinds yet again against the US Dollar, as the central bank divergence theme is back in play in early 2023.
The US Federal Reserve (Fed) is expected to deliver further rate increases than previously expected while the Reserve Bank of Australia (RBA) is nearing the end of its tightening cycle.
---
ASSETS THAT INFLUENCE AUD/USD THE MOST
Currencies: NZD and JPY. This group also includes EUR/USD, GBP/USD, USD/JPY, USD/CHF, NZD/USD, USD/CAD, GBP/JPY and EUR/JPY
Commodities: Gold, Iron Ore and Natural Gas.
Bonds: GACGB10 (Australian Government Bonds Generic Yield 10 Year), GNZGB10 (New Zealand Government Bond 10 Year) and T-NOTE 10Y (10 year United States Treasury note).
Indices: S&P/ASX 200 (stocks of the Australian Securities Exchange), S&P/TSX Global Gold Index (producers of gold and related products at the Toronto Stock Exchange).
ORGANIZATIONS, PEOPLE AND ECONOMIC DATA THAT INFLUENCE AUD/USD
The organizations and people that affect the most the moves of the AUD/USD pair are:
In terms of economic data, as for most currencies, the AUD/USD traders have to keep an eye on:
GDP (Gross Domestic Product), the total market value of all final goods and services produced in a country. It is a gross measure of market activity because it indicates the pace at which a country's economy is growing or decreasing. Generally speaking, a high reading or a better than expected number is seen as positive for the AUD, while a low reading is negative.
Inflation measured by key indicators as the CPI (Consumer Price Index) and the PPI (Production Price Index), which reflect changes in purchasing trends.
Current Trade Balance, a balance between exports and imports of total goods and services. A positive value shows a trade surplus, while a negative value shows a trade deficit. If a steady demand in exchange for AUD exports is seen, that would turn into a positive growth in the trade balance, and that should be positive for the AUD.
---