AUD/USD: Recovery moves eye 0.7810 resistance confluence
AUD/USD picks up bids to refresh intraday high above 0.7800. Repeated bounces around 200-bar SMA, bullish MACD favor buyers. 100-bar SMA, one-week-old falling trend line challenge bulls.
---
Technical Overview
---
Fundamental Overview
---
---
SPECIAL WEEKLY FORECAST
Interested in weekly AUDUSD forecasts? Our experts make weekly updates forecasting the next possible moves of the aussie-dollar pair. Here you can find the most recent forecast by our market experts: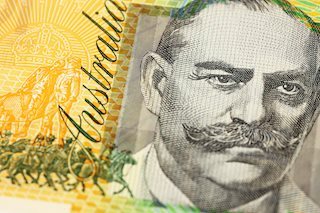 The AUD/USD pair hit 0.8006 on Thursday, a fresh three-year high, but it was all downhill from there. Wall Street plummeted as US Treasury yields soared to one-year highs, dragging commodity-linked currencies lower. AUD/USD fell to 0.7730 on Friday, bouncing just modestly ahead of the weekly close.
Read full analysis
---
Big Picture
---
Latest AUD Analysis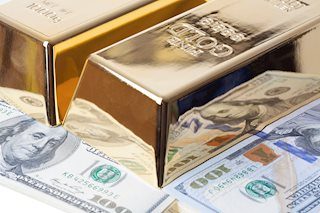 Gold struggles with its rebound as DXY firms up with Treasury yields. XAU/USD reached fresh nine-month lows at $1702 amid a renewed uptick in the US Treasury yields, as the bond market turmoil resumed on Wednesday.
Gold News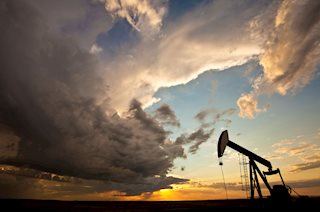 WTI rallied from a low of $59.27 to a high of $61.97 on the day yesterday as US fuel stocks dropped and the market weighs OPEC+ and the implications of a deal rollover. The expectations OPEC+ producers might decide against increasing output when they meet this week lifted the black gold. Russia is also considering rolling over production cuts from March into April rather than raising output.
Oil News
---
AUDUSD YEARLY FORECAST
How could AUDUSD move this year? Our experts make an AUDUSD update forecasting the possible moves of the aussie-dollar pair during the whole year. Don't miss our 2021 AUDUSD forecast!
AUDUSD FORECAST 2021
In the AUDUSD Forecast Price 2021, our AUDUSD Forecast Poll shows a moderately bullish outlook as commodity currencies are bid. By the end of the year 2020, the average outlook for the pair is 0.7684. Read more details about the forecast.
From Jan 2020 to Dec 2020, the maximum level for the AUDUSD (aussie US dollar) was 0.7625 (on 18/12/20), and the minimum, 0.5725 (on 19/03/20)
MOST INFLUENTIAL POLITICAL EVENTS IN 2021 FOR AUDUSD
Australia may officially be a continent, but being an isolated island nation is one reason it successfully coped with coronavirus. Will Australia's victory help it lead into the future, or will others catch up? How will relations with China evolve? Will Biden attempt to return to the Trans-Pacific Partnership (TPP) trade agreement? These are the main questions for AUD/USD traders in 2021.
---
About AUDUSD
AUDUSD, The 'Aussie'
The AUDUSD pair, also called the "Aussie", tells the trader how many US dollars (the quote currency) are needed to purchase one Australian dollar (the base currency). This currency pair is also known as the "Aussie". Together with the New Zealand Dollar and the Canadian Dollar, the AUD is a commodity currency, that is a currency whose country's exports are largely comprised of raw materials (precious metals, oil, agriculture, etc.).
The interest rates set by the Reserve Bank of Australia (RBA) have been among the highest of industrialized countries and the relatively high liquidity of the AUD has made it an attractive tool for carry traders looking for a currency with the highest yields. These factors made the AUD very popular among currency traders.
---
AUDUSD CORRELATIONS
Australia is a big exporter to China and its economy and currency reflect any change in the situation in that country. The prevailing view is that the Australian Dollar offers diversification benefits in a portfolio containing the major world currencies because of its greater exposure to Asian economies.
This correlation with the Shanghai stock exchange is to be added to the correlation it has with gold. The pair AUDUSD often rises and falls along with the price of gold. In the financial world, gold is viewed as a safe haven against inflation and it is one of the most traded commodities.
ORGANIZATIONS, PEOPLE AND ECONOMIC DATA THAT INFLUENCE AUDUSD
The AUDUSD news can be seriously affected by the decisions taken by these organizations and people:
Reserve Bank of Australia (RBA) that issues statements and decides on the interest rates of the country. Its president is Philip Lowe.
Australian Government and its Department of Finance that implement policies that affect the economy of the country.
The US Government: events as administration statements, new laws and regulations or fiscal policy can increase or decrease the value of the US Dollar and the currencies traded against it, in this case, the Australian Dollar.
Fed, the Federal Reserve of the United States whose president is Jerome Powell. The Fed controls the monetary policy, through active duties such as managing interest rates, setting the reserve requirement, and acting as a lender of last resort to the banking sector during times of bank insolvency or financial crisis.
In terms of economic data, as for most currencies, the AUDUSD traders have to keep an eye on:
GDP (Gross Domestic Product), the total market value of all final goods and services produced in a country. It is a gross measure of market activity because it indicates the pace at which a country's economy is growing or decreasing. Generally speaking, a high reading or a better than expected number is seen as positive for the AUD, while a low reading is negative.
Inflation measured by key indicators as the CPI (Core Price Index) and the PPI (Production Price Index), which reflect changes in purchasing trends.
Current Trade Balance, a balance between exports and imports of total goods and services. A positive value shows trade surplus, while a negative value shows trade deficit. If a steady demand in exchange for AUD exports is seen, that would turn into a positive growth in the trade balance, and that should be positive for the AUD.
Philip Lowe
Philip Lowe is Governor of the Reserve Bank of Australia. Dr Lowe holds a PhD from the Massachusetts Institute of Technology and a B.Comm (Honours) in Economics/Econometrics from the University of New South Wales. He has authored numerous papers, including on the linkages between monetary policy and financial stability. He commenced as Governor on 18 September 2016.
Lowe on RBA'S Profile and Wikipedia
Jerome Powell
Jerome Powell took office as chairman of the Board of Governors of the Federal Reserve System in February 2018, for a four-year term ending in February 2022. His term as a member of the Board of Governors will expire January 31, 2028. Born in Washington D.C., he received a bachelor's degree in politics from Princeton University in 1975 and earned a law degree from Georgetown University in 1979. Powell served as an assistant secretary and as undersecretary of the Treasury under President George H.W. Bush. He also worked as a lawyer and investment banker in New York City. From 1997 through 2005, Powell was a partner at The Carlyle Group.
Jerome Powell Fed's Profile and Wikipedia
---
ASSETS THAT INFLUENCE AUD/USD THE MOST
Commodities: The most important is Gold, as already explained above, but also Iron Ore and Natural Gas.
Bonds: GACGB10 (Australian Government Bonds Generic Yield 10 Year), GNZGB10 (New Zealand Government Bond 10 Year) and T-NOTE 10Y (10 year US Treasury note).
Indices: S&P/ASX 200 (stocks of the Australian Securities Exchange), S&P/TSX Global Gold Index (includes producers of gold and related products at the Toronto Stock Exchange).
---