WTI taking a breather below $30.00 a barrel
WTI consolidates last week's advance as WTI is weighing the Trump tweet suggesting that a Saudi-Russian deal has been concluded.
---
---
Latest Oil Analysis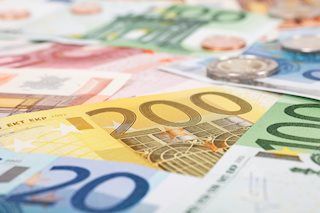 An unattractive dollar helped EUR/USD reach 1.0926, its highest in a week. The positive market's mood that lead the way ever since the week started begun to ease. Wall Street trimmed early gains, ends the day mixed.
EUR/USD News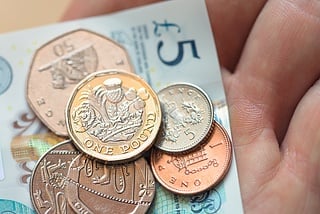 GBP/USD is trading above 1.23, yet off the highs as concerns over PM Johnson persist. He remains in intensive care. The safe-haven dollar is gaining some ground as stocks pare gains.
GBP/USD News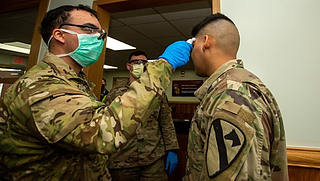 Figures on Mondays tend to show a drop in cases and deaths in various places in the world. such as Spain, and New York's figures all provide hope, contributing to a massive stock market rally on Monday, April 6.
Read more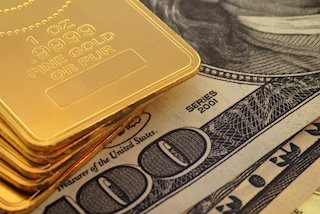 he USD 1640.00 level is a decent support level to watch as it has been used on six occasions and seem reliable. Even if it does break it will tell you a lot about the state of the market and the perception of the safe-haven asset.
Gold News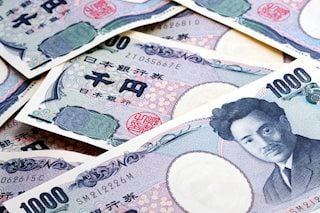 USD/JPY is trading above the 100/200 SMAs as the spot is trying to stabilize above the 107.00 handle amid slightly better market mood.
USD/JPY News
---
About oil
Crude Oil, commonly known as petroleum, is a naturally occurring fossil fuel liquid composed of hydrocarbon underground deposits and organic materials. The prices of this popular commodity are measured in USD. Saudi Arabia, Russia, United States, Iran and China are the countries producing more oil. On the other hand, United States, China, Japan, Russia, and Germany are the countries consuming more oil.

Crude oil is classified into various grades according to density (heavy vs light) and sulphur content (sour vs sweet). The lighter and sweeter the crude, the higher the price it can be sold, because refiners can produce higher yield of high quality refined products from it.
Density is measured by API gravity, a measure developed to compare the density of petroleum with water (API > 10 means the liquid floats on water) but is now widely used to compare among crude oils. API degree is inversely related to the density of crude oil. In general, crudes of API between 40-45 degrees can be sold at greatest commercial values.

Sulphur content determines the quality of a crude oil. This corrosive material decreases the purity of a crude oil. Therefore, a crude oil with high sulphur content (sour crude) should sell cheaper than one with low sulphur content (sweet crude). There are two main benchmarks for pricing Crude Oil: WTI (West Texas Intermediate) from USA and Brent from UK.

WTI Crude

West Texas Intermediate (WTI) crude oil is of very high quality. It has API gravity of 39.6 and sulphur content of 0.24% only. Its low density and low sulphur content gave it the name 'light, sweet crude' and enabled refiners to produce high yield of gasoline. Most WTI crude oil gets refined in the Midwest region of the country, with some more refined within the Gulf Coast region.

This type of crude oil is used as a benchmark in oil pricing and the underlying commodity of NYMEX's oil futures contracts. Due to its 'lightness' and 'sweetness', WTI crude is normally selling at about $1-$2/ barrel premium to Brent.

Brent

Brent is actually a blend of crude oil from 15 different oil fields the North Sea. It has API gravity of 38.3 degrees and sulphur content of around 0.37%. From these 2 parameters, we can see that Brent crude oil is heavier and less sweet than WTI crude. Brent is suitable for refinery of gasoline and middle distillates.

Brent was first traded on International Petroleum Exchange in London and then on Intercontinental Exchange (ICE) since 2005. Typically, price of Brent crude oil is around $1 lower than WTI. However, in 2007, due to the depletion of the North Sea Oil field, Brent Crude futures had traded at a premium to WTI of approximately $1 to $3 per barrel.
Oil and USD/CAD Correlation
The Special Relationship Between Oil and the Loonie

Some of you may already be familiar with the special relationship between oil prices and the Canadian dollar. For those of you who aren't, let me fill you in on what you're missing!

There's a reason why Canadian dollar traders keep track of oil prices-- the two often move hand in hand. When oil prices move down, it's not uncommon to see the Loonie follow suit. Conversely, rising oil prices are usually accompanied by Loonie rallies. Why do these two share such a strong bond? It has a lot to do with Canada's economy.
Canada happens to be the world's seventh largest oil producer. In fact, it's the U.S.'s main supplier, as it sends about 2 million barrels of oil a day to its southern neighbor. Since Canadian dollars are needed to purchase and move oil across the border, the demand for oil tends to have a direct impact on USD/CAD price action.
It's interesting to see that aside from risk sentiment and fundamentals, oil also plays a big factor in Loonie price action. So the next time you think of trading USD/CAD, do yourself a big favor and take a peek at your oil charts. It could just give you critical insight to help you bag some Loonie pips!
Other important group of influent pairs includes: EUR/USD, GBP/USD, USD/JPY, AUD/USD, USD/CHF and NZD/USD.
---