Technical Confluences Detector
What is the Technical Confluences Detector?
The FXS Technical Confluences Detector is an in-house tool, developed by FXStreet experts, that allows you to identify those price levels where congestion of indicators like moving averages, Fibonacci levels, Pivot Points occurs. Knowing where these congestion points are located is very helpful as it allows the trader to see these areas of support and resistance easily.
This tool is customizable so you can choose the asset selectors and the time frame that are more suitable for your trading operations.
Read more about the Technical Confluences Detector.
---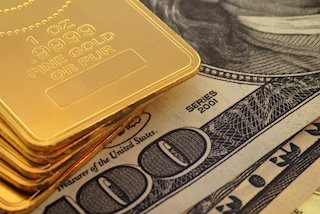 Gold price is marginally lower on Thursday as investors rush away from safety following the release of United States (US) inflation figures. The Core Personal Consumption Expenditures (PCE) Price Index, the Federal Reserve's (Fed) favorite inflation gauge, was up 0.2% MoM and 3.5% YoY in October, meeting expectations while below September readings. Financial markets welcomed the headlines, seen as another confirmation the Fed will soon shift towards a rate-cut monetary policy.
Earlier in the day, the Eurozone reported the November Harmonized Index of Consumer Prices (HICP) at 2.4% YoY, according to preliminary estimates, down from 2.9% in October and below the expected 2.7%, while Germany's HICP published on Wednesday was also below forecast. All in one, price pressures among major economies continued to recede ahead of the year-end, boosting hopes central banks will not need additional rate hikes. Hence, the economies will dodge a steep economic downturn.
Read full report
Best brokers in your location
---
---
What are the Technical Confluences Detector?
HOW DOES IT WORK?
CONFLUENCE OF TECHNICAL LEVELS
This tool assigns a certain "weight" to each indicator according to its class and time range. This "weight" is propagated to adjacent price levels – even if those levels do not contain any indicator – to highlight the influence of the force of attraction generated by the presence of important indicators such as a simple moving average or a Pivot Point level in a daily range. The algorithm's logical structure intensifies the signal's strength in those areas where several indicators converge – so-called technical confluence zones.
HOW TO READ THE CHART?
The tool detects and draws the price levels where indicators are placed, highlighting those levels where several indicators converge simultaneously. The length of each bar indicates the intensity of the resistance or support levels generated by the technical indicators. We have also implemented a color gradient to intensify the bars' tonality where the Technical Confluences Detector finds more resistance to price advance. The white lines represent areas where no technical indicator is detected and where the price can move with ease.
TOOLTIP
You can see which indicators are within each price level by placing the cursor over the bar price level. The explanation uses a code that indicates:
Previous daily, weekly and monthly highs and lows.
HOW TO USE IT?
With the FXS Technical Confluences Detector tool, you can quickly locate the areas where the price can find a support or resistance zone and make trading decisions. If you are a short-term trader, you will find entry points for counter-trend strategies and hunt a few points at a time. If you are a medium-to-long-term trader, this tool will allow you to know in advance the price levels where a medium-to-long-term trend may stop and rest, where to unwind positions, or where to increase your position size.