---
Next Bank of Canada decision
January BoC meeting review
In a widely expected decision, the Bank of Canada (BOC) announced that it increased its target for the overnight rate to 1.25%. The Bank Rate is correspondingly 1.5% and the deposit rate is 1%. Governor Stephen Poloz gave his remarks on the monetary policy implementation.
While the Bank of Canada was widely expected by markets to raise the policy rate by 25 basis points to 1.25%, the adverse FX market reaction for the USD/CAD followed. While USD/CAD initially fell to C$1.2330 marking new 2018 high for Loonie, it has reversed the course soon after and the USD/CAD traded up 0.6% at around C$1.2500 minute after the rate decision.
At its first scheduled policy announcement of 2018, the Bank of Canada (BoC) increased its overnight target lending rate 25 bps to 1.25 percent. With this increase, the BoC has lifted the overnight rate above where it was in 2015 when oil price declines caused it to cut rates twice that year. In this special report we break down the statement from the Bank of Canada and consider the likely monetary policy path for the year ahead.
What is the BOC?
The Bank of Canada is the nation's central bank. Its principal role is "to promote the economic and financial welfare of Canada," as defined in the Bank of Canada Act. The Bank's four main areas of responsibility are:
Monetary policy: The Bank influences the supply of money circulating in the economy, using its monetary policy framework to keep inflation low and stable.
Financial system: The Bank promotes safe, sound and efficient financial systems, within Canada and internationally, and conducts transactions in financial markets in support of these objectives.
Currency: The Bank designs, issues and distributes Canada's bank notes.
Funds management: The Bank is the "fiscal agent" for the Government of Canada, managing its public debt programs and foreign exchange reserves.
The official website, on Twitter and YouTube
Who is BOC's president?
Stephen S. Poloz was born in Oshawa, Ontario, in 1956. He was appointed Governor of the Bank of Canada, effective 3 June 2013, for a term of seven years. He is the ninth Governor of the Bank of Canada. As Governor, he is also Chairman of the Board of Directors of the Bank and a member of the Board of Directors of the Bank for International Settlements (BIS). He currently chairs both the BIS Audit Committee and the Consultative Council for the Americas.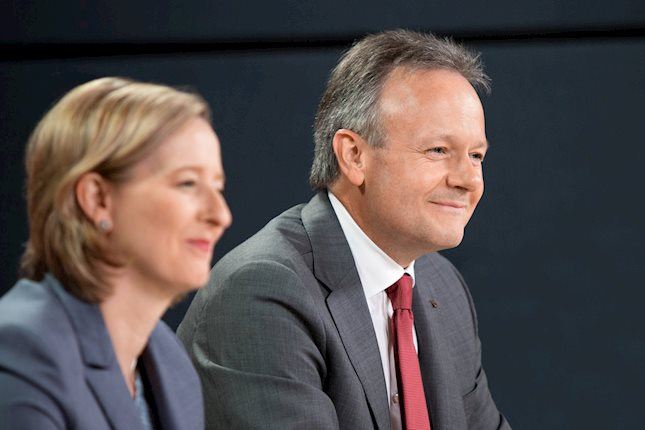 Interest rates latest news
the world interest rates table
The World Interest Rates Table reflects the current interest rates of the main countries around the world, set by their respective Central Banks. Rates typically reflect the health of individual economies, as in a perfect scenario, Central Banks tend to rise rates when the economy is growing and therefore instigate inflation.
Preferred brokers in your location