Dollar Index Spot Exchange rate
---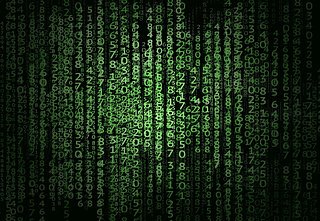 Polygon's MATIC token has outperformed most crypto-assets during this recent market downturn. Bottoming at $0.32 on June 18th, it has managed to increase 60% of its value to $0.50.
Read more

Tap into our 20 years Forex trading experience and get ahead of the markets. Maximize our actionable content, be part of our community, and chat with our experts. Join FXStreet Premium today!
BECOME PREMIUM
---
DOLLAR INDEX, USDX
The US Dollar Index (USDX) is an index (or measure) of the value of the United States dollar relative to a basket of foreign currencies, often referred to as a basket of US trade partners' currencies. These currencies are the Euro (constituting 57.6% of the weighting), Japanese Yen (13.6%), British Pound (11.9%), Canadian Dollar (9.1%), Swedish Krona (4.2%) and Swiss Franc (3.6%). The index started in 1973 with a base of 100, and values since then are relative to this base.
In terms of strategy, the Dollar Index is widely used to hedge risk in the currency markets or to take a position in the US Dollar without having the risk exposure of a single currency pair.
More about the basics of the Dollar index
---
ASSETS THAT INFLUENCE DOLLAR INDEX THE MOST
Currencies: USD, EUR, JPY and CNY.
Commodities: Oil, Gold and Natural Gas.
Bonds: T-Bond (Treasury bond is a marketable, fixed-interest U.S. government debt security).
Indices: S&P500 (American stock market index based on the market capitalizations of 500 large companies having common stock listed on the NYSE or NASDAQ) and DOW (or DJIA, Dow Jones Industrial Average, an index that shows how 30 large publicly owned companies based in the United States have traded during a standard trading session in the stock market).
---
HISTORIC HIGHS AND LOWS FOR DOLLAR INDEX
All-time records: Max: 129.12 on 18/11/1985 - Min: 71.58 on 08/03/2008
Last 5 years: Max: 103.82 01/03/2017 - Min: 88.25 on 08/02/2018
* Data as of February 2020
ORGANIZATIONS, PEOPLE AND ECONOMIC DATA THAT INFLUENCE DOLLAR INDEX
The organizations and people that affect the most the moves of the US Dollar Index are the following:
Fed, the Federal Reserve of the United States, created on December 23, 1913, with the enactment of the Federal Reserve Act, after a series of financial panics led to the desire for central control of the monetary system in order to alleviate financial crises. The Fed controls the monetary policy, through active duties such as managing interest rates, setting the reserve requirement, and acting as a lender of last resort to the banking sector during times of bank insolvency or financial crisis. Jerome Powell is Fed's Chairman.
The US Government, which is the national government of the United States, a federal republic in North America, composed of 50 states, a federal district, five major self-governing territories and several island possessions. Joe Biden is its President. The US Government takes care of events as administration statements, budget, new laws and regulations or fiscal policy can increase or decrease the value of the Dollar Index.
The U.S. Department of the Treasury's mission is to maintain a strong economy and create economic and job opportunities by promoting the conditions that enable economic growth and stability at home and abroad, strengthen national security by combating threats and protecting the integrity of the financial system, and manage the U.S. Government's finances and resources effectively. Its Secretary is Janet Yellen.
US GDP (Gross Domestic Product), the total market value of all final goods and services produced in the United States of America. It is a gross measure of market activity because it indicates the pace at which a country's economy is growing or decreasing. Generally speaking, a high reading or a better than expected number is seen as positive for the Dollar Index, while a low reading is negative.
---