Electric Vehicle STOCK PRICES AND NEWS
---
Latest electric vehicle stock news
Tesla (TSLA) - Daily
Rivian (RIVN) - Daily
---
Other electric vehicle companies price moves
Mullen Automotive (MULN) - Daily
Gores Guggenheim (GGPI) - Daily
---
Latest electric vehicle stock analysis
---
SPECIAL YEARLY FORECAST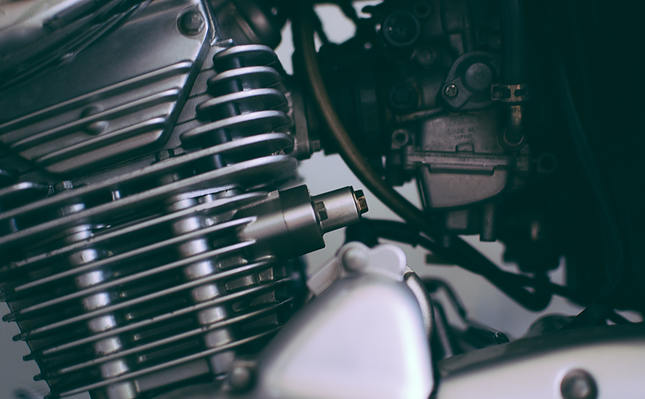 The electric vehicle (EV) space has certainly been one of the best performing sectors of the year. Will this trend continue into 2022? Public perception and adoption of electric vehicles appears to have reached a precipice with a number of catalysts. Check out our top stocks for this year.
---
---
Best EV battery stocks to invest in
Romeo Power (RMO)
RMO is a US based battery company based in California. It focuses on lithium ion batters for electric vehicles. The company was founded in 2014 and has its headquarters in Vernon, California. The last set of results on March 2 showed revenue growing from over 300% but the company guided forecasts lower than analysts had been expecting. Romeo has a long term supply agreement with truck maker PACCAR (PCAR). Romeo announced in February 2022 that it extended a contract with a major customer by 3 years with a minimum extension value of $17 m.
Panasonic (PCRFY)
Panasonic is one of Japan's largest comapnies and a major supplier of EV abtteris to Tesla (TSLA). Panasonic is one of the largest EV battery makers in the world. Panasonic also has a joint venture with Toyota for EV batteries. Panasonic is not an exclusive suppier to Tesla but it did locate its US factory in Nevada, close to Tesla's giga factory. The companies have had a relationship since 2009. The last revenue release for Panasonic showed continued strong grwoth as demand for EV's and EV batteries continues to rise globally.
Microvast (MVST)
Microvast (MVST) is a Texas based company which wa founded in 2006. It went public in 2021 via a SPAC deal with Tuscan Holdings. Microvast makes litium ion battery solutions. It is an early stage comapny in the EV battery space and only released it sfirst results in November 2021. The company focuses more on the commercial sector with a focus on buses, trains trucks etc. Approximately 27% of its shareholders are institutional. Yang Wu is the CEO and Founder of Microvast. Microvast aims to grow its revenue strongly, from $100m in 2020 to $2.3 b by 2025. The company has its European HQ in Berlin Germany and has a manufacturing site there also. In the US Microvast is due to begin battery production at its plant in Tenesse in 2022.
Quantum Scape (QS)
Quantum Scape is also based in California and creates lithium metal batteries. It was founded in 2010 in San Jose. The firm is backed by Volkswagen and went public in 2020 via a SPAC deal. Quantum Scape (QS) is planning to build and sell up to 200,000 batteries annually and is seeking to increase range and speed of charging through its technology. To do this it is spending heavily on capital expenditiure. But the company believes it has sufficient liquidity to cover this. The company recently expanede into Japan when it opened in Kyoto and features a state of the art research facility for battery developemt there. The company expects to spend $325-375 m on capital expenditue in 2022.
BYD Company Limited (BYDDF)
BYD is a Warren Buffet backed Chinese Electric Vehicle manufartureer. But BYD also makes EV batteries. At the end of 2021 Warren Buffet held just over 8% of BYD through Berkshire Hathaway. Investors tend to focus on BYD in comparison with other Chinese EV makers such as NIO and XPeng. But BYD als omakes the batteries it used for its electric cars. It also makes the semiconductors used in its cars. BYD operates in a diverse range not just the EV space. It has operations covering mobile telecommunications, urban rail transit. BYD is based in Shenzhen China nad was founded in 1995.
---
Who owns the major electric vehicles companies?
Tesla (TSLA)
The founder of Tesla is CEO Elon Musk. He changed his title recently to Technoking of Tesla.
Tesla is owned by its shasreholders. Some of the largest shareholders in Tesla are Vanguard, Capital World, Blackrock and StateStreet.
Rivian (RIVN)
The CEO of Rivian is RJ Scaringe. He founded Rivian as Mainstream Motors before it changed to Rivian in 2011.
Rivian is owned by its shareholders. Some of the biggest shareholders are T Rowe Price, Amazon, Blackrock, Soros Fund Management, Coatue Management.
Lucid Motors (LCID)
Peter Rawlinson is the CEO of Lucid Group. He is a former Tesla engineer.
Lucid is owned by its shareholders. Some of th ebiggest shareholders in Lucid are Publin Investment Fund, Vanguard, BlackrockVenrock. The Public Investment Fund is by far the largest holding approximately 60% of shares in Lucid.
NIO Inc (NIO)
William Li is the CEO of NIO.
NIO's top shareholders are Baille Gifford, Vanguard, Blackrock, StateStreet, Goldman Sachs. The souce for ownership data is Yahoo Finance.
---
Latest sotck Analysis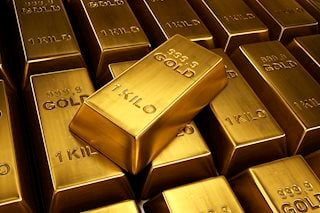 Gold price is consolidating the previous pullback from six-month highs of $2,052 in Asian trading on Wednesday, treading water amid the end-of-the-month flows while awaiting the critical United States (US) Core Personal Consumption Expenditures (PCE) Price index data.
Gold News

West Texas Intermediate Crude Oil prices struggle to capitalize on the weekly gains registered over the past two days and oscillate in a narrow band during the Asian session on Thursday. The commodity trades around the $77.75-$77.80 region, nearly unchanged for the day and just below a one-week high touched on Wednesday, as traders remain on the sidelines ahead of the OPEC+ meeting later today.
Oil News