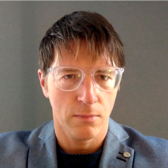 Ivan Brian
Chief Equity Analyst FXStreet
Thanks for following this author!
At the start of each trading session, you will receive an email with the author's new posts.
You've unfollowed this author.
You won't receive any more email notifications from this author.
---
Short Bio
Ivan Brian started his career with AIB Bank in corporate finance and then worked for seven years at Baxter. He started as a macro analyst before becoming Head of Research and then CFO. After that, Ivan moved to Centrica where he was the Chief Energy Analyst. The majority of his career was spent at DAVY, a division of CitiBank. Ivan worked in equity trading as a market maker before moving to become a Director of Institutional Equities. As a director, he ran a small hedge fund for a few years while also being Head of European Trading.
Current work at FXStreet
Ivan joined FXStreet in January 2021, where he helped kickstart the stock market coverage, immediately becoming the Chief Equity Analyst. His insightful outlooks on all kinds of stocks, from big-cap to meme stocks and penny markets, provide a unique combination of fundamental and technical analysis. Ivan has also started writing a series of longform deep dive analysis articles on big-cap stocks with price targets and recommendations.
Other profiles
Previous financial experience
Ivan has operated in several capacities in the financial sector. He has been macro and energy analyst, and then has also worked as a market maker before running a small hedge fund. Ivan worked for several important banks like AIB Bank and Citi before joining FXStreet.
Educational background
Ivan has a Bachelor of Economics and a postgraduate Diploma in Business from the National University of Ireland. He is a qualified management accountant CMA from the Institute of Certified Management Accountants Australia.
Top content