Why the Vix is losing its impact as market correlations break down
We've noticed some strange market reactions this week, on the one hand stocks are looking very shaky as some key support levels are tested and the Vix index is at its highest level for 6-months. However, on the other hand, emerging market currencies are holding up well vs. the USD, the South African rand is one of the top performers vs. the USD this week, and the US corporate high yield debt spread with Treasury yields remains remarkably stable at 3.5%. So what is going on?
Why correlations matter
Correlations between risky assets have been breaking down since the start of April, which is significant. In times of market crisis we tend to see risky assets act as one block and rise and fall in unison. The fact that this is not happening suggests a couple of things: firstly, we are not in a period of market panic, and secondly, that any sell-off in some risky assets such as US stocks could be mild and may not signal contagion to other asset classes. Below are two correlation matrices that compare correlations between the S&P 500, USDJPY, the US high yield credit spread with Treasuries and USDZAR. Figure 1 shows the correlations from the start of the year, and figure 2 shows the correlations since the start of April.
Here are some conclusions:
Overall, we are seeing the largest breakdown in correlations between the S&P 500 and the other products included in the matrix.

This suggests that movements in the S&P 500 are having less of an impact on other asset prices.

At the start of 2017 the correlation between the S&P 500 and the high yield corporate spread was -53%. This seems normal as you would expect these products to move inversely to each other: as the S&P 500 rises, high yield debt falls and vice versa. However at the start of April this correlation had reversed to 33%, so now the S&P 500 and the high yield debt spread move together a third of the time. This suggests that 33% of the time when the S&P 500 falls, so too does the price of credit for high risk US corporations. Usually you would expect the opposite to occur.

The correlation between the S&P 500 and USDJPY has also fallen from 32% in January to 26% this month. Both of these products are sensitive to risk sentiment, yet so far this month they have mostly moved independently of each other.

In contrast USD/JPY and the high yield credit spread have become more sensitive to each other, with the correlation rising to -67% in April, from -51% in January.

USDZAR has maintained an insignificant correlation with USD/JPY and the high yield US credit spread, so far this year, and does not seem to have significant correlations with any other risky asset class, suggesting that is being driven by domestic drivers.

Overall, don't use the S&P 500 or USD/ZAR as a gauge of risk sentiment. More significant is the relationship between the US high yield corporate spread with Treasuries and USD/JPY. Is the Vix becoming an unreliable market indicator?
The breakdown in the correlations between the S&P 500 and other asset classes has ramifications for reliability of the Vix, which measures volatility based on options on the S&P 500. If the S&P 500 is less correlated to risky assets then a spike in the Vix may not be a good gauge of fear on Wall Street, and just because the S&P 500 takes a dip does not mean that contagion will spread to other asset classes.
Risk Warning Notice Foreign Exchange and CFD trading are high risk and not suitable for everyone. You should carefully consider your investment objectives, level of experience and risk appetite before making a decision to trade with us. Most importantly, do not invest money you cannot afford to lose. There is considerable exposure to risk in any off-exchange transaction, including, but not limited to, leverage, creditworthiness, limited regulatory protection and market volatility that may substantially affect the price, or liquidity of the markets that you are trading. Margin and leverage To open a leveraged CFD or forex trade you will need to deposit money with us as margin. Margin is typically a relatively small proportion of the overall contract value. For example a contract trading on leverage of 100:1 will require margin of just 1% of the contract value. This means that a small price movement in the underlying will result in large movement in the value of your trade – this can work in your favour, or result in substantial losses. Your may lose your initial deposit and be required to deposit additional margin in order to maintain your position. If you fail to meet any margin requirement your position will be liquidated and you will be responsible for any resulting losses.
Analysis feed
---
Latest Forex Analysis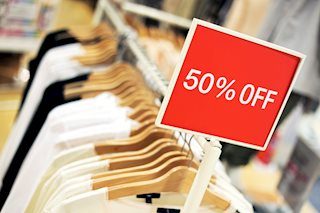 Markets are on the back foot after Biden hinted about tax hikes while introducing stimulus. The safe-haven dollar is edging higher despite Powell's pledge to keep monetary policy accommodative.
Read more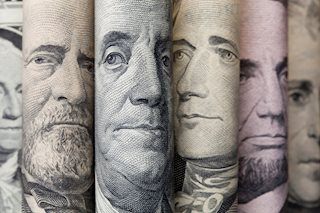 USD has been strongly supported on what has shaped up to be a very much risk off final trading day of the week. Most G10/USD pairs have seen significant weakness, aside from CHF/USD and JPY/USD, given that the two currencies are also considered "safe havens".
US Dollar Index News
---