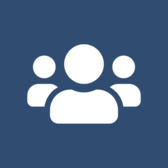 Cointelegraph Team
Analysts Cointelegraph
Thanks for following this author!
At the start of each trading session, you will receive an email with the author's new posts.
You've unfollowed this author.
You won't receive any more email notifications from this author.
---
We are privileged enough to work with the best and brightest in Bitcoin. Our management team is global, as is our perspective, and our team members are stationed in San Francisco, New York, Memphis, Ontario, London, Paris, Rome, Madrid, Cape Town, Johannesburg, and Riga. We maintain this truth: our prerogative, our purpose, our life blood, is the art of truth-telling.