UK Q4 GDP data registers a small miss as Brexit strains damage growth
Notes/Observations
- String of disappoint UK data with Q3 Preliminary GDP, Dec production data and Dec Trade balances all missing expectations
- China Dec Foreign Reserves rise for the 3rd straight month with another increase in its gold holdings
- Trade talks with China continue (mid-level meeting begin today ahead of high-level talks on Thursday)
- Threat of a US government shutdown is still in play for the end of the week; Friday marks the deadline that stopgap funding for the US government expires
Asia:
- China 2019 GDP expected to slow to 6.3% in 2019 v 6.6% in 2018 (Note: compares to speculation of 6.0-6.5% range). The Q1 GDP growth might slow to 6.0% which would be the weakest Q1 on record
- Nikkei225 closed for holiday while Shanghai Composite resumed trading after the week-long Lunar New Year holiday
Europe:
- PM May responded to Labour Party leader Corbyn's letter setting out his five demands for a Brexit deal. PM queried his call for the UK to stay in a customs union with the EU did not reject any of his conditions outright in her reply. Welcomed more talks with Labour on a Brexit agreement.
- Switzerland and the UK were expected to sign a trade continuity agreement on Monday (Feb 11th). The agreement would allow the 2 countries to trade freely without new tariffs but did not include financial services
Americas:
- Trump's advisers said to have informally discussed holding a summit in March with China President Xi to try to end the trade war; Trump said to plan phone conversation with Xi before March 1 tariff deadline
- Talks on funding border wall between Republicans and Democrats said to again come to a stalemate, with next govt shutdown looming
Macro
(EU) Eurozone: ECB's Guindos said he sees core inflation accelerating in the medium term, which suggests that there has been no further downward shift in the ECB's policy stance. He reiterated that the ECB will be prudent in setting monetary policy and maintain favorable credit conditions which suggests there will be no rush towards normalization of policy.
(UK) United Kingdom: Prime Minister May has until Thursday before the government will be committed to tabling another amendable motion. However, it looks increasingly likely that this may be delayed. Cabinet member James Brokenshire said over the weekend that if no finalized deal were put to Parliament by 27th February, members of parliament would be given an amendable motion to consider, allowing them to block a no-deal departure or make other interventions. Several cabinet ministers have said that a no-deal Brexit could lead to a vote on Irish unification, with one minister saying the prospect is "very real".
SPEAKERS/FIXED INCOME/FX/COMMODITIES/ERRATUM
Equities
Indices [Stoxx600 +0.94% at 361.52, FTSE +0.94% at 7,140.25, DAX +0.97% at 11,012.55, CAC-40 +1.06% at 5,014.06, IBEX-35 +1.07% at 8,952.00, FTSE MIB +1.47% at 19,635.50, SMI +0.86% at 9,078.00, S&P 500 Futures +0.36%]
Market Focal Points/Key Themes: European Indices trade higher across the board with most of the indices trading around 1% higher after a flat close on Wall Street on Friday a mixed session in Asia and higher US futures this morning. On the corporate front Carl Zeiss Meditec trades higher on earning with Lysogene , Lok N Store Group and Avation trading higher on a trading updates. In other news Stride Gaming rises after the company confirms its review of all strategic options; Deutsche Post also rises after delaying its price increase on Letters to the summer. To the downside Smith and Nephew falls over 3% after reports its in talks to acquire Nuvasiv for over $3B. Looking ahead notable earners include Loews Corp, Insperity and Aurora Cannabis among others.
Equities
- Consumer discretionary: Deutsche Post [DPW.DE] +2.5% (said to delay price increases), Just Eat [JE.UK] +1.5% (shareholder calls for merger talks), Reach [RCH.UK] +5% (new contract)
- Energy: GALP Energia [GALP.PT] +0.5% (earnings)
- Financials: Euronext [ENX.FR] +0.5% (raises offer for Oslo Børs VPS to beat NASDAQ's offer; Oslo Børs VPS to stick with NASDAQ), UBS [UBSG.CH] +1.5% (reportedly revamps pay policy involving variable bonuses, impacting 10K workers), Unicredit [UCG.IT] +2.5% (executives comments ECB capital requirements), Lok'nStore [LOK.UK] +3.5% (trading update)
- Healthcare: Smith and Nephew [SN.UK] -3.5% (reportedly NuVasive Inc has held talks to be acquired by Smith & Nephew for over $3B)
- Industrials: Airbus [AIR.FR] +2.5% (analyst action), Distribuidora Internacional de Alimentacion SA [DIA.ES] -2.5% (reportedly negotiating new loan)
- Technology: Stride Gaming [STR.UK] +6% (responds to press speculation)
- Materials: Acacia Mining [ACA.UK] -1% (earnings)
Speakers
- ECB's De Guindos (Spain): ECB to be prudent in setting policy. French yellow vest protests and German auto sector driving the economic slowdown. Reiterated General Council view that inflation to accelerate in the medium term. ECB to maintain favorable credit conditions. Reiterated Council view that ECB had not discussed extension of TLTRO; program would be analyzed in coming months
- China Foreign Ministry: No information available on Trump-Xi meeting plans
- China FX Regulator SAFE reiterated stance that expect overall FX Reserves to remain stable in 2019
- UAE Energy Min (OPEC president) Mazrouei saw oil market balanced in Q1 and added that no additional action was necessary from OPEC+ at this time
- Venezuela Oil Min Quevedo stated that wanted to maintain stability and balance in oil market. Would continue to trade with India and wanted to sell more oil to the country
Currencies/Fixed Income
- EUR/USD was softer for the 6th straight session and currently testing below the lower level of the 1.13-1.15 trading range. Dealers taking note of the increasing talk of a slowdown in Europe with all eyes Q4 GDP report in Germany on Thursday
- GBP/USD was softer by 0.2% with the continued Brexit issues remaining on the front burner. Dealers believe that PM May would likely request more time before she puts her deal to a fresh vote in Parliament while she has more talks with the EU. If there was no fresh meaningful vote by February 27th then PM would allow Parliament to vote on alternatives. The session saw a string of String of disappointing UK data with Q3 Preliminary GDP, Dec production data and Dec Trade balances all missing expectations.
- USD/JPY above the 110 level as market took a more optimistic outllok of the upcoming US-China trade talks
Economic Data
- (NO) Norway Jan CPI M/M: -0.5% v -0.3%e; Y/Y: 3.1% v 3.3%e
- (NO) Norway Jan CPI Underlying M/M: -0.7% v -0.5%e; Y/Y: 2.1% v 2.3%e
- (NO) Norway Jan PPI (including Oil) M/M: +0.3% v -3.5% prior; Y/Y: 4.9% v 7.8% prior
- (DK) Denmark Jan CPI M/M: +0.2 v -0.3% prior; Y/Y: 1.3% v 0.8% prior
- (DK) Denmark Jan CPI EU Harmonized M/M: +0.2 v -0.4% prior; Y/Y: 1.2% v 0.7% prior
- (FR) Bank of France Jan Industrial (Business) Sentiment: 99 v 103e
- (CH) Swiss Jan CPI M/M: -0.3% v -0.2%e; Y/Y: 0.6% v 0.6%e; CPI Core Y/Y: 0.5% v 0.3%e
- (CH) Swiss Jan CPI EU Harmonized M/M: -0.6% v -0.2%e; Y/Y: 0.7% v 0.5%e
- (SE) Sweden SEB Swedish Housing-Price Indicator: 13 v 0 (nil) prior
- (SE) Sweden Dec Private Sector Production M/M: +0.9% v -0.8%e; Y/Y: 4.6% v 2.0%e
- (SE) Sweden Dec Industry Production Value Y/Y: 3.6% v 1.3% prior; Service Production Value Y/Y: 2.1% v 2.2% prior
- (CH) Swiss Total Sight Deposits w/e Feb 8th (CHF): 576.2B v 576.2B prior; Domestic Sight Deposits: 486.8B v 482.7B prior
- (CN) China Dec Foreign Reserves: $3.088T v $3.80Te; Gold reserves: 59.94M v 59.56M troy oz prior
- (UK) Q4 Preliminary GDP Q/Q: 0.2% v 0.3%e; Y/Y: 1.3% v 1.4%e
- (UK) Q4 Preliminary Private Consumption Q/Q: 0.4% v 0.3%e; Government Spending Q/Q: 1.4% v 0.5%e; Gross Fixed Capital Formation Q/Q: -0.5% v -0.2%e; Exports Q/Q: 0.9% v 1.0%e; Imports Q/Q: 1.3% v 1.0%e
-(UK) Q4 Preliminary Total Business Investment Q/Q: -1.4% v -1.0%e; Y/Y: -3.7% v -3.0%e
- (UK) Dec GDP M/M: -0.4% v 0.0%e; 3M/3M: 0.3% v 0.3% prior
- (UK) Dec Visible Trade Balance: -£12.1 v -£11.9Be; Overall Trade Balance: -£3.2B v -£3.0Be; Trade Balance Non EU: -£3.6B v -£3.8Be
- (UK) Dec Industrial Production M/M: -0.5% v +0.1%e; Y/Y: -0.9% v -0.5%e
- (UK) Dec Manufacturing Production M/M: -0.7% v 0.2%e; Y/Y: -2.1% v -1.1%e
- (UK) Dec Construction Output M/M: -2.8% v +0.1%e; Y/Y: -2.4% v +1.5%e
- (UK) Dec Index of Services M/M: -0.2% v 0.0%e; 3M/3M: 0.4% v 0.4%e
**Fixed Income Issuance**
- None seen
Looking Ahead
- (UR) Ukraine Central Bank Jan Minutes
- (UK) Brexit Sec Barclay with EU's Barnier
- 05:25 (BR) Brazil Central Bank Weekly Economists Survey
- 05:30 (DE) Germany to sell €3.0B in 6-month Bubills
- 05:30 (ZA) South Africa announces details of upcoming I/L bond sale (held on Fridays)
- 06:00 (IL) Israel to sell bonds
- 06:45 (US) Daily Libor Fixing
- 07:00 (IN) India announces details of upcoming bond sale (held on Fridays)
- 08:00 (ES) Spain Debt Agency (Tesoro) announces size of upcoming issuance
- 08:00 (RU) Russia Dec Trade Balance: $18.2Be v $ 19.0B prior; Exports: $37.0Be v $40.5B prior; Imports: $22.0Be v $21.5B prior
- 08:00 (UK) Baltic Dry Bulk Index
- 08:30 (US) Revisions: Consumer Price Index
- 09:00 (FR) France Debt Agency (AFT) to sell combined €3.1-4.3B in 3-month. 6-month, 9-month and 12-month Bills
- 09:00 (MX) Mexico Dec Industrial Production M/M: +0.1%e v -0.6% prior; Y/Y: -1.6%e v -1.3% prior; Manufacturing Production Y/Y: 1.3%e v 1.4% prior
- 11:30 (US) Treasury to sell 3-Month and 6-Month Bills
All information provided by Trade The News (a product of Trade The News, Inc. "referred to as TTN hereafter") is for informational purposes only. Information provided is not meant as investment advice nor is it a recommendation to Buy or Sell securities. Although information is taken from sources deemed reliable, no guarantees or assurances can be made to the accuracy of any information provided. 1. Information can be inaccurate and/or incomplete 2. Information can be mistakenly re-released or be delayed, 3. Information may be incorrect, misread, misinterpreted or misunderstood 4. Human error is a business risk you are willing to assume 5. Technology can crash or be interrupted without notice 6. Trading decisions are the responsibility of traders, not those providing additional information. Trade The News is not liable (financial and/or non-financial) for any losses that may arise from any information provided by TTN. Trading securities involves a high degree of risk, and financial losses can and do occur on a regular basis and are part of the risk of trading and investing.
Analysis feed
---
Latest Forex Analysis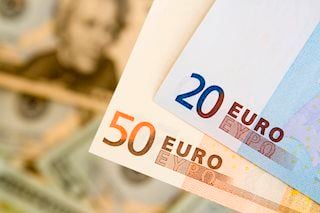 EUR/USD has is trading below 1.0950, under pressure. ADP's private-sector jobs report has shown a loss of only 27,000 jobs, far better than expected. The ISM Manufacturing PMI also beat with 49.1 points.
EUR/USD News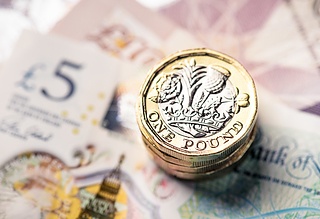 GBP/USD is trading around 1.24 The market mood is gloomy as coronavirus continues spreading. The UK's death toll jumped by 31% to 2,352. Markets are digesting US data.
GBP/USD News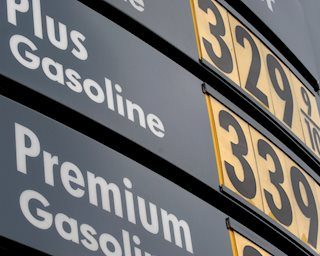 Crude price movement before last five recessions are ambivalent. WTI has fallen 66% since January 7 to its lowest price in 18 years. Previous sharp drops in oil did not anticipate downturns.
Read more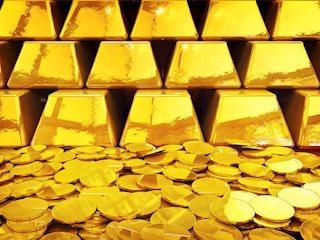 Gold has been pulling back up since the recent low on March 16th. It's amazing to think that in these uncertain times the price fell to hit a low to USD 1451.32.
Gold News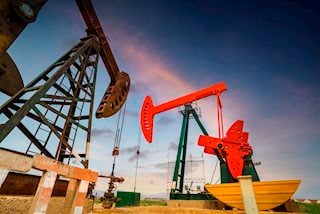 Crude oil prices came under renewed selling pressure in the last hour after the weekly report published by the US Energy Information Administration (EIA) showed a huge build-up in crude oil stockpiles.
Oil News
---