Eventually we will get rate cuts, brilliant
The pilot has turned on the 'fasten seat belt' sign.

Investors continue to go all in… Stocks, bonds & gold move higher.

Oil, the dollar and the VIX move lower.

Rates remain in pause mode.

Here is the Roast Turkey.
The economy closes in on a soft landing…. And it is the recent soft economic data that has been carrying stocks higher (and maybe into an overbought condition) …. most notably both the CPI and PPI reads this week ignited all the excitement. Economic data since then continues to be weaker across the board and yesterday….Home builder sentiment hit the lowest level in 2023, Initial Jobless Claims and Cont. Claims were both higher (which means more people filed for unemployment - weaker – that's a negative and something that JJ needs to see), Industrial Production -0.6%, Capacity Utilization 78.9% down from 79.5% last month, and the 3 FED surveys were all in negative territory – albeit slightly higher than last month – are still in negative territory…suggesting that while the economy is slowing, it isn't collapsing. The short answer is that many investors are hoping that we have seen the worst of it and that the sun is ready to come out from behind the clouds.
Yesterday – stocks started the day a bit weaker as investors digested the dramatic push higher this week and then churned all day…at the end of the day – the Dow gave back 45 pts, the S&P gained 6, the Nasdaq gained 10, while the Russell lost 28 and the Transports gave back 150 pts.
Bond prices rose – after the latest datapoints confirmed the gradual slowdown and investors/traders and even the algo's are betting that the FED will confirm that the hiking cycle is over…and that while rates may not be going up any longer, they are not set to go down anytime soon.
The TLT – 20 yr. bond etf gained 1.25%, while the TLH – 10-20 yr. bond etf gained 1% and that sent yields a bit lower…. The 10 yr. lost 8 bps to end the day yielding 4.45%, the 2 yr. lost 7 bps to end the day at 4.83%.
The markets and more so – investors - can, will and in fact MUST get used to 5% fed fund rates for the time being. And like I said yesterday – 5% rates are not 'historically' high – they are actually 'normal'….and the sooner so many investors recognize that the better off they will be….Remember – zero rates or substantially lower rates were always 'artificial' – there was nothing normal about them and now it is time to pay the piper….So my suggestion is – stop kidding yourself about 'the coming rate cuts'….
Now – UNLESS the economy goes over the edge and into a free fall – there is absolutely no reason for the FED to cut....and don't tell me that the coming 'commercial real estate' drama is the reason that they should – that drama will in fact resolve itself, prices will have to adjust (go lower), bankers won't just continue to lend money on inflated prices, (we can already see that) the private markets will take even more control and will demand even higher rates or 'lower prices' to compensate for the risk (lower prices is the KEY concept here – Go back to April - 350 California Street in San Fran – it was supposedly worth $300 million in 2019 – it sold at an 80% discount or $61 million in September 2023 and that's just ONE example) …..write downs will be the norm, beaten up owners will take tax losses to cushion the blow, the markets will force it to, the same way the market will force an adjustment (higher or lower) on other asset classes – recall that all of the banks announced allocating more money to their loan loss reserves accounts in the latest earnings season…and what does that tell you? Exactly!
It will be painful for some and it will create huge opportunities for others – it always does…..Just look what happened to all of the empty office buildings in the financial district in NYC after 911 – they were all sold at discounted prices (whacking the owners – but allowing for all kinds of tax losses) and converted into upscale condo's and rentals (rewarding the developers) – while providing new housing and reinvigorating a stunned part of the city into a vibrant neighborhood. It is the 'circle of life' – someone dies and someone else is born…. It's not a new concept. It happens everywhere…. Don't kid yourself.
Then we saw two key US companies warn about what the next 6 months will look like – WMT – 8% warning of a more cautious tone and a weaker consumer while CSCO lost 9.8% on a bearish forecast. And if that wasn't enough – OIL got crushed…. falling by nearly 5% or $3.80 barrel to end the day at $72.90! Why? Worries over global demand growth! Now, that's comical – because on Tuesday – both OPEC and the EIA raised their estimates of future demand, US oil production is at levels not seen since the Trump administration….as demand surges, China and India importing RECORD levels of oil – I think it's BS…
What was not BS was the fact that oil ended Wednesday sitting right on the 200 dma trendline at $76.74 – and yesterday – when it breached that level (think failed) the algo's went into overdrive – the 'technical break' causing the algo's to go berserk – sending wave after wave of selling into the markets…buyers stepped aside causing a dramatic move lower…The break is being credited to a rise in crude inventories and production in the US – and that caused some analysts to say that if there are rising inventories – IT MUST mean that demand is waning…and to that I say NOT TRUE. Rising inventories could just be more efficient production – I mean I just said that the US is now producing oil at record levels – and that is because of strong demand not weak demand….so again – I think it's BS….but the chart says that this break could see oil trade down into the $68.50/$72 range. And again – don't think the Saudi's are just going to sit and take it…expect them to announce more production cuts…. Look at yesterday's note to get that latest update!
This morning – US futures are UP…. Dow +100, the S&P's up 12, the Nasdaq UP 12 while the Russell is up 22 pts. As hope remains alive…. that the slowing eco data will force the FED to cut rates by the late spring/early summer 2024. Some analysts telling investors that 'Eventually we will get rate cuts…" No kidding! But eventually – does not mean anytime soon…. but whatever…. It's exhausting….but that mindset has driven $23 billion into stocks funds – with the largest mega cap names (in their respective sectors) benefitting the most…and that makes sense…especially if you want mkt exposure but don't want to go way out on the risk scale…stocks are higher – so enjoy the ride. Eco data today includes Housing Starts and Building Permits – both expected to be lower.
Gold rallied hard yesterday…. up $20 or 1% as the idea of peaking rates (and falling rates) fuel that advance. The dollar index continues to push a bit lower on the same news….
European market centers are also up strongly…. higher by 1+% across the board….UK Retail Sales and Eurozone inflation due out any time now. ECB President Christine Lagarde telling us that Europe is at a 'critical juncture with deglobalization, demographics and decarbonization (3 D's) looming on the horizon' She went onto say that they need a 'massive investment in a short space of time' calling it a 'generational effort'. Not sure what she means, but investors are going all in on stocks.
The S&P closed at 4508 up 6 pts…. And this morning it looks like we are going to push up into the end of the week….putting everything else on the back burner…..The September high of 4530 is the next milestone – a push up and thru that will definitely cause a run to the 2023 high of 4608 just because it will. 4407 now represents support – it would also fill the gap created this week. Now that may not happen today, but do not be surprised when it does….In fact – a reader pointed out that the S&P has 3 gaps to potentially fill….and that could take us right back down to 4250 if it were to happen – something I don't think is in the cards by year end….….so it appears that we are in this 4407/4608 trading range… until we aren't….
Roast turkey
For this you need: The Turkey, carrots, celery, onions, butter, s&p, an apple and orange, minced garlic, sage, rosemary and thyme, chicken broth, and a splash of champagne.
Begin by rinsing and draining the "defrosted turkey" – never cook a frozen turkey. Be sure to take your turkey out of the freezer on Tuesday morning and let it sit in the fridge to defrost. By Wednesday night you should be good to go… Make sure to remove the bag with the giblets and neck from the cavity. Rinse it out and let it dry – or pat it down with paper towels. Now on Wednesday night you want to prepare it to allow it to marinate.
Mix all of your seasonings together and set aside.
Place the turkey in a roasting pan.
Next, take some softened butter and massage the turkey – breast, legs, and thighs. Now rub the seasonings into the turkey making sure to season all parts. Cover with foil and place back in the fridge.
Thursday morning:
Cut up the apple and the orange into slices and place in the cavity. Rough chop the veggies and place all around the turkey and also in the cavity. Add the chicken broth and a splash of your favorite champagne – don't ask why – it's champagne – Just enjoy.
Preheat oven to 400 degrees.
Tent the turkey with foil and place in the middle rack and let roast for 30 mins or so... now reduce heat to 325 degrees and let it cook – 12 - 15 mins per pound. So, figure it out… 10 lbs = 120 mins/ 155 mins. (2 - 3 hrs).
Now – remove the foil and allow it to crisp up and turn golden brown. Once done, remove from oven and let it rest for 15 mins. Keep it covered to maintain the warmth.
Serve with all of the usual fixings. Stuffing, Mashed Potatoes, Peas/mushrooms, Asparagus, Brussel Sprouts, Cranberry Sauce, Sweet Potato Pie and stuffed Italian Cubanelle Peppers.
General Disclosures
Information and commentary provided by ButcherJoseph Asset Management, LLC ("BJAM"), are opinions and should not be construed as facts. The market commentary is for informational purposes only and should not be deemed as a solicitation to invest or increase investments in BJAM products or the products of BJAM affiliates. The information contained herein constitutes general information and is not directed to, designed for, or individually tailored to, any particular investor or potential investor. This report is not intended to be a client-specific suitability analysis or recommendation, an offer to participate in any investment, or a recommendation to buy, hold or sell securities. Do not use this report as the sole basis for investment decisions. Do not select an asset class or investment product based on performance alone. Consider all relevant information, including your existing portfolio, investment objectives, risk tolerance, liquidity needs and investment time horizon. There can be no guarantee that any of the described objectives can be achieved. BJAM does not undertake to advise you of any change in its opinions or the information contained in this report. Past performance is not a guarantee of future results. Information provided from third parties was obtained from sources believed to be reliable, but no reservation or warranty is made as to its accuracy or completeness.
Different types of investments involve varying degrees of risk and there can be no assurance that any specific investment will be profitable. The price of any investment may rise or fall due to changes in the broad markets or changes in a company's financial condition and may do so unpredictably. BJAM does not make any representation that any strategy will or is likely to achieve returns similar to those shown in any performance results that may be illustrated in this presentation. There is no assurance that a portfolio will achieve its investment objective.
Definitions and Indices
The S&P 500 Index is a stock market index based on the market capitalization of 500 leading companies publicly traded in the U.S. stock market, as determined by Standard & Poor's.
UNLESS OTHERWISE NOTED, INDEX RETURNS REFLECT THE REINVESTMENT OF INCOME DIVIDENDS AND CAPITAL GAINS, IF ANY, BUT DO NOT REFLECT FEES, BROKERAGE COMMISSIONS OR OTHER EXPENSES OF INVESTING. INVESTORS CAN NOT MAKE DIRECT INVESTMENTS INTO ANY INDEX.
BJAM is an investment advisor registered in North Carolina and Arizona. Such registration does not imply a certain level of skill or training. BJAM's advisory fee and risks are fully detailed in Part 2 of its Form ADV, available upon request.
---
Follow us on Telegram
Stay updated of all the news
Recommended Content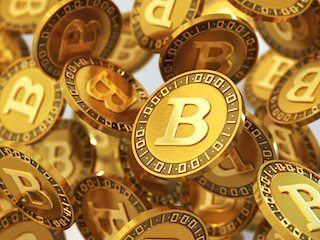 Bitcoin price crashed on Monday for the first time in nearly three weeks. The market was expecting a bullish continuation until the Securities & Exchange Commission (SEC) approves a spot BTC ETF in January 2024.
Read more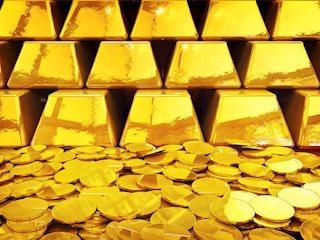 The most highly anticipated week of the year and quite possibly the most pivotal moment in monetary policy history is finally here – as central banks from Washington to Frankfurt to London and beyond prepare to deliver their final interest rate decisions of 2023.
Read more
---