Euro Zone PMI data raises questions about the region's ability to rebound with any conviction
Notes/Observations
- Green shoots in China's economy failed to find its way into EU data as Brexit uncertainty had been deferred rather than resolved; session saw a search for safe haven plays
- Major European Apr Preliminary Manufacturing PMI data missed expectations and remained in contraction territory; data raised questions over whether the economy would be able to grow by more than 1% in 2019
- UK March Retail Sales data beats expectations as rising earnings and growth in jobs have supported household consumption despite the hit to consumer confidence from Brexit
Asia:
- Australia Mar Employment Change: +25.7K v +15.0Ke; Unemployment Rate: 5.0% v 5.0%e
- Bank of Korea (BoK) left the 7-Day Repo Rate unchanged at 1.75% (as expected); cut its growth and inflation forecasts (implied less likelihood of another rate hike)
- Japan Apr Preliminary PMI Manufacturing saw its 3rd straight contraction (49.5 v 49.2 prior) with new export orders falling at fastest pace in 3 years
- LDP lawmaker Hagiuda noted that Japan Oct 2019 increase of sales tax might be delayed (Note: would be the 3rd such delay of this planned hike)
- Japan Finance Min Aso might discuss forex issues with US Treasury Sec Mnuchin next week;
- US and China reportedly have set a tentative timeline for next round of face-to-face trade discussions; seek to sign deal as soon as late May
- North Korean leader Kim Jong Un said to oversee the test-firing of a "new-type tactical guided weapon,"
Europe:
- Ireland PM Varadkar stated that PM May accepted that the withdrawal agreement would not be reopened but cautioned that the risk of no deal Brexit was not fully averted Americas:
- Fed Beige Book noted that March economic activity expanded at a slight-to-moderate pace. Labor markets remained tight across districts, restraining growth while prices had risen modestly since prior report. Consumer spending was mixed; saw sluggish sales for general retailer and auto dealers while most Fed districts reported stronger home sales
- NY Fed's Logan: Might need to respond to unanticipated changes in reserves by conducting repo operations; any discussion of a standing repo facility was in its early stages
- Fed's Bullard (Dove, voter): inflation expectations data has been concerning; low inflation and joblessness data show dormant Phillips curve
- Potential Fed nominee Herman Cain: I won't withdraw from consideration for Fed Board; believe I have a 50/50 chance of being confirmed if nominated
- President Trump: China trade talks were moving along nicely; "you'll be hearing about" a China deal shortly
SPEAKERS/FIXED INCOME/FX/COMMODITIES/ERRATUM
Equities
Indices [Stoxx600 -0.20% at 388.82, FTSE -0.31% at 7,448.19, DAX -0.16% at 12,133.15, CAC-40 -0.38% at 5,542.18, IBEX-35 -0.62% at 9,490.55, FTSE MIB -0.78% at 21,828.50, SMI -0.24% at 9,574.00, S&P 500 Futures -0.21%]
Market Focal Points/Key Themes:
European Indices trade lower this morning following misses on April Flash PMI data out of France, Germany and the Eurozone. Some weakness also being observed in U.S. futures following yesterday mixed session where S&P Futures trade down 0.2%. Major European earners this morning Unilever and Nestle both trade 2.5% and 1% higher, respectively, on results and affirmed outlooks. The CAC 40 trades under pressure as major component Gucci brand-owner Kering trades lower following Q1 sales data. Schneider Electric trades higher after better than expected Sales data and affirming outlook while alcoholic beverages producer Pernod-Ricard trades 2% lower after in-line results and raised FY19 guidance. In the U.K. Rentokil Initial trades marginally higher following earnings. Avast Software and MoneySupermarket.com also trade higher after positive read from trading updates. Elsewhere in Netherlands, Arcadis trades almost 12% higher after providing positive colour on outlook and reporting results. In Germany, ADVA Optical Networking fell sharply following results. On the corporate front, OSRAM Licht in Frankfurt trades down almost 7% on press report that Bain and Carlyle confidence in takeover bid for company shrinks. Looking ahead notable earners include Honeywell, American Express, Sketchers, Philip Morris and Blackstone.
- Consumer discretionary: Unilever [UNA.NL] +2.5% (earnings), Nestle [NESN.CH] +1% (earnings), Pernod-Ricard [RI.FR] -2% (earnings), Kering [KER.FR] -4.5% (sales), Beter Bed Holding [BBED.NL] -6% (earnings), zooplus [ZO1.DE] +5% (earnings), Rentokil Initial [RTO.UK] +1% (earnings)
- Healthcare: Roche Holding [ROG.CH] -1% (study update)
- Industrials: Schneider Electric [SU.FR] +2% (earnings), Arcadis [ARCAD.NL] +8.5% (earnings), Trifast [TRI.UK] +7% (trading update)
- Technology: MoneySupermarket.com [MONY.UK] +8% (trading update), OSRAM Licht [OSR.DE] -6.5% (reports on progress in merger talks), ADVA Optical Networking [ADV.DE] -15% (earnings), Avast Software [AVST.UK] +3% (trading update)
Speakers
- France Fin Min Le Maire reiterated that global growth was weak due to political factors
- Bank of England (BOE) Quarterly Credit Conditions & Bank Liabilities Surveys noted that demand for corporate lending decreased in quarter and that credit card defaults increased significantly in Q1
- Russia Central Bank Dep Gov Yudayeva: To tell banks to raise reserves for FX depositis; could introduce limits
- Japan Chief Cabinet Sec Suga reiterated govt stance that planned sales tax increase to go-ahead as planned for Oct unless there is a Lehman-type of shock
- Japan Cabinet Office (Govt) Apr Monthly Economic Report maintained its overall economic assessment but downgraded its assessment of corporate sentiment
- China Commerce Ministry (MOFCOM) Spokesman Gao Feng: Continuous new progress begin made in US trade talks but plenty of work still needed to be done
Currencies/Fixed Income
- EUR/USD was soft in the session following disappointing PMI Manufacturing data out of Europe. Misses by France, Germany on the data sent the pair to a one-week low while German bund yields fell. Dealers noted that continued rejection of the 1.13 area suggested a downward bias for the pair. The data raised questions over whether the economy would be able to grow by more than 1% in 2019
- GBP/USD was off its worst level of the session after UK Mar retail sales data handily beat expectations. Pair holding above the 1.30 level. Analysts noted that rising earnings and growth in jobs had supported household consumption despite the hit to consumer confidence from Brexit
Economic Data
- (DE) Germany Mar PPI M/M: -0.1% v +0.2%e; Y/Y: 2.4% v 2.7%e
- (CH) Swiss Trade Balance (CHF): 3.2B v 2.9B prior; Real Exports M/M: 0.1% v 1.5% prior; Real Imports M/M: -3.2% v -3.0% prior; Watch Exports Y/Y: 4.4% v 3.6% prior
- (FR) France Apr Preliminary PMI Manufacturing: 49.6 v 50.0e (2nd straight contraction); PMI Services: 50.5 v 49.8e; PMI Composite: 50.0 v 49.7e
- (DE) Germany Apr Preliminary PMI Manufacturing: 44.5 v 45.0e (4th straight contraction)PMI Services: 55.6 v 55.0e; PMI Composite: 52.1 v 51.7e
- (SE) Sweden Mar Unemployment Rate: 7.1% v 6.6%e; Unemployment Rate (Seasonally Adj): 6.7% v 6.2%e; Trend Unemployment Rate: 6.3% v 6.3% prior
- (EU) Euro Zone Apr Preliminary PMI Manufacturing: 47.8 v 48.0e (3rd straight contraction); PMI Services: 52.5 v 53.2e; PMI Composite: 51.3 v 51.8e
- (IT) Italy Feb Industrial Sales M/M: 0.3% v 3.1% prior; Y/Y: 1.3% v 0.7% prior
- (IT) Italy Feb Industrial Orders M/M: -2.7% v +2.1% prior; Y/Y: -2.9% v -0.6% prior
- (PL) Poland Mar Sold Industrial Output M/M: 9.8% v 8.6%e; Y/Y: 5.6% v 4.5%e
- (PL) Poland Mar PPI M/M: 0.2% v 0.3%e; Y/Y: 2.5% v 2.6%e
- (UK) Mar Retail Sales (Ex-auto /fuel) M/M: +1.2% v -0.3%e; Y/Y: 6.2% v 4.0%e
- (UK) Mar Retail Sales (Including auto/fuel) M/M: +1.1% v -0.3%e; Y/Y: 6.7% v 4.5%e
- (HK) Hong Kong Mar Unemployment Rate: 2.8% v 2.8%e (matched lowest level since Jan 1998)
**Fixed Income Issuance**
- (FR) France Debt Agency (AFT) sold total €9.249B vs. €7.75-9.25B indicated range in 2022, 2023 and 2025 bonds
- Sold €4.204B in 0.00% Feb 2022 Oat; Avg Yield: -0.43% v -0.38% prior; Bid-to-cover: 3.76x v 5.14x prior
- Sold €1.290B in 1.75% May 2023 Oat; Yield: -0.33% v -0.18% prior; bid-to-cover: 3.04x v 2.77x prior
- Sold €3.755B in new 0.0% Mar 2025 Oat; Avg Yield: -0.08% v +0.42% prior; Bid-to-cover: 2.66x v 4.85x prior
Looking Ahead
- (SA) Saudi Arabia Feb Oil Production: No est v 10.243M bdp prior ; Exports: No est v 7.25M bpd prior- JODI
- 05:30 (HU) Hungary Debt Agency (AKK) to sell 12-month bills
- 05:30 (IN) India to sell combined INR170B in 2021, 2026, 2032, 2039 and 2055 bonds
- 05:50 (FR) France Debt Agency (AFT) to sell €1.0-1.5B in Inflation-linked 2022, 2028 and 2047 bonds (Oatei)
- 06:00 (IE) Ireland Mar PPI M/M: No est v -1.2% prior; Y/Y: No est v -9.4% prior
- 06:00 (UK) DMO to sell €3.5B in 1-month, 3-month and 6-month bills £0.5B, £1.0B and £2.0B respectively)
- 06:45 (US) Daily Libor Fixing - 08:00 (PL) Poland Central Bank (NBP) Apr Minutes
- 08:30 (US) Mar Advance Retail Sales M/M: +1.0%e v -0.2% prior; Retail Sales Ex-Auto M/M: +0.7%e v -0.4% prior; Retail Sales (Ex-auto/gas): +0.4%e v -0.6% prior; Retail Sales Control Group: +0.4%e v -0.2% prior
- 08:30 (US) Initial Jobless Claims: 205Ke v 196K prior; Continuing Claims: 1.72Me v 1.713M prior
- 08:30 (US) Apr Philadelphia Fed Business Outlook: 10.5e v 13.7 prior
- 08:30 (CA) Canada Feb Retail Sales M/M: +0.4%e v -0.3% prior; Retail Sales Ex-auto M/M: 0.2%e v 0.1% prior
- 08:30 (CA) Canada Mar ADP Payroll Estimates: No est v K prior
- 08:30 (US) Weekly USDA Net Export Sales
- 09:00 (RU) Russia Mar Unemployment Rate: 4.9%e v 4.9% prior; Real Wages Y/Y: 0.9%e v 0.7% prior;
- 09:00 (RU) Russia Real Retail Sales Y/Y: 1.6%e v 2.0% prior
- 09:00 (RU) Russia Gold and Forex Reserve w/e Apr 12th: No est v $489.1B prior
- 09:45 (US) Apr Preliminary Markit Manufacturing PMI: 52.8e v 52.4 prior; Services PMI: 55.0e v 55.3 prior; Composite PMI: No est v 54.6 prior
- 10:00 (US) Mar Leading Index: 0.4%e v 0.2% prior
- 10:00 (US) Feb Business Inventories: 0.3%e v 0.8 % prior
- 10:30 (US) Weekly EIA Natural Gas Inventories
- 11:30 (US) Treasury to sell 4-Week and 8-Week Bills
- 12:10 (US) Fed's Bostic (dove, non-voter)
- (US) DOJ to release redacted version of Mueller
- 13:00 (US) Weekly Baker Hughes Rig Count data
- 13:00 (US) Treasury to sell 5-Year TIPS Report:
- (IT) Italy Debt Agency (Tesoro) announcement for upcoming CTZ and BTPei auction for Apr 24th
All information provided by Trade The News (a product of Trade The News, Inc. "referred to as TTN hereafter") is for informational purposes only. Information provided is not meant as investment advice nor is it a recommendation to Buy or Sell securities. Although information is taken from sources deemed reliable, no guarantees or assurances can be made to the accuracy of any information provided. 1. Information can be inaccurate and/or incomplete 2. Information can be mistakenly re-released or be delayed, 3. Information may be incorrect, misread, misinterpreted or misunderstood 4. Human error is a business risk you are willing to assume 5. Technology can crash or be interrupted without notice 6. Trading decisions are the responsibility of traders, not those providing additional information. Trade The News is not liable (financial and/or non-financial) for any losses that may arise from any information provided by TTN. Trading securities involves a high degree of risk, and financial losses can and do occur on a regular basis and are part of the risk of trading and investing.
Analysis feed
---
Latest Forex Analysis
The US Dollar Index (DXY), which gauges the buck vs. a bundle of its main rivals, is now accelerating the downside and threatens to test the key support at 98.00 the figure.
US Dollar Index News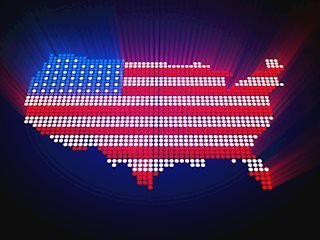 The public phase of the impeachment hearings against President Donald Trump has kicked off, with the US public and parties divided more than ever. How does it affect markets?
Read more
---