ECB members reiterate stance of watching euro closely for market impact
Notes/Observations
Asia:
- BOJ said to be considering cutting GDP outlook for FY19/20 (current year) and raise its outlook for FY20/21
- South Korea Dec Unemployment Rate: 4.6% v 4.1%e (10-year high)
- US-China Business Council: The cost of US tariffs on China has far exceeded any benefits derived from them, so the incoming administration in Washington should roll them back
Coronavirus:
- Total global cases 91.6M (+0.8% d/d); total deaths 1.96M (+0.9% d/d)
- Japan govt to announce emergency COVID situations in seven additional prefectures
- US CDC to require proof of a negative Covid-19 test before allowing visitors to fly into the country from other nations, effective Jan 26th
Europe:
- US State Dept expected to issue a report later this week on companies it believes were assisting with Russia's Nord Stream 2 pipeline, those found in violation would face sanction
Americas:
- US House passes vote by 223-205 on a resolution asking VP Pence to invoke 25th Amendment and remove President Trump from office
- VP Pence stated that invoking 25th amendment not in best interest of the US. Trump Administration's energy directed towards an orderly transition
- Rep Cheney (R-WY) to vote to impeach Pres Trump (Note: 12 Republicans seen voting for impeachment)
- President-elect Biden to unveil his economic stimulus plan on Thurs, Jan 14th
- Democratic Senate Leader Schumer stated that the Senate to take up further Covid-19 relief bills as soon as they control the Senate
- Fed Rosengren (hawk) stated that asset purchases were expected to last at least through this year. Would be a while before the Fed starts to discuss the idea of tapering asset purchases
- Fed's Bullard (non-voter) stated that Fed was not close yet to bond tapering
- Fed's George (non-voter): inflation could hit Fed's target more quickly than some might expect after pandemic though that's not a near term threat. The 3.5% unemployment rate will be a marker for the Fed as it watches labor market unfold
Energy:
- Weekly API Crude Oil Inventories: -5.8M v -1.7M
SPEAKERS/FIXED INCOME/FX/COMMODITIES/ERRATUM
Equities
Indices [Stoxx600 +0.21% at 409.46, FTSE +0.16% at 6,764.76, DAX +0.16% at 13,947.15, CAC-40 +0.39% at 5,673.26, IBEX-35 +0.28% at 8,369.00, FTSE MIB +0.12% at 22,672.50, SMI +0.06% at 10,881.99, S&P 500 Futures +0.14%]
Market Focal Points/Key Themes: European indices open mixed but later moved to trade modestly higher; better performing sectors include telecom and energy; industrials and financials sectors among those underperforming; Telefonica sells it's tower division; Carrefour recives approach from Couche-Tard; earnings expected in the upcoming US session include IHS Markit and Wipro
Equities
- Consumer discretionary: Carrefour [CA.FR] +10% (confirms combination talks), Asos [ASC.UK] +2% (trading update), Just Eat Takeaway [JET.UK] -5% |(trading update)
- Industrials: Persimmon [PSN.UK] -3% (trading update)
- Telecom: Telefonica [TEF.ES] +9% (divestment)
Speakers
- ECB chief Lagarde stated that 2021 had begun on a more positive basis but reiterated that both fiscal and monetary policy support was still needed. Stressed that the EU fiscal aid must be rolled out quickly. ECB Dec Staff Projections remain plausible. Reiterated view that monitoring exchange rates very carefully
- ECB's Villeroy (France) reiterated Council stance that closely watching impact of exchange rates. Reiterated view that ECB to keep monetary policy loose for as long as necessary
- Germany Health Min Spahn stated that needed to do everything possible to curb the spread of coronavirus; would not be able to ease all curbs on Feb 1st (**Reminder: On Jan 12th speculation circulated that German Chancellor Merkel would seek the current lockdown measures to last until early April)
- Bank of France Survey saw Q4 GDP -4.0% q/q while maintaining its 2020 GDP forecast at -9.0%. Economic activity picked up in December after a coronavirus lockdown was lifted
- Taiwan Central Bank sought 'moral persuasion' to slow gains in the TWD currency (Taiwan dollar) and asked custodian banks to use restraint in FX trades
- China National Health Commission Official: China to shore up response to coronavirus in rural areas; unlikely to see 'massive' resurgence in COVID-19
- Peoples Bank of China (PBOC) and Bank of Canada (BOC) renew CNY200B currency swap agreement for 5 years
Currencies/Fixed Income
- USD began the session on some softer footing after several FED official dialed back expectations of any QE bond buying tapering in the near future.
- EUR/USD tested 1.2220 as the session began but drifted lower in subdued trading. ECB chief Lagarde and member Villeroy reiterated that were watching the FX market closely for impact on inflation
- GBP/USD continued to build upon gains from Tuesday after BOE Gov Bailey noted some hesitation for negative rates. Pair tested the 1.37 level for its highest since Apr 2018
Economic data
- (FR) Bank of France Dec Industrial (business) Sentiment: 97 v 97e
- (DE) Germany Dec Wholesale Price Index M/M: 0.6% v 0.1% prior; Y/Y: -1.2% v -1.7% prior
- (TR) Turkey Nov Industrial Production M/M:1.3 % v 0.8%e; Y/Y: 11.0% v 10.0%e
- (CZ) Czech Dec CPI M/M: -0.3% v +0.1%e; Y/Y: 2.3% v 2.6%e
- (CZ) Czech Nov Export Price Index Y/Y: 2.0% v 3.2% prior; Import Price Index Y/Y: -0.9% v +0.6% prior
- (CZ) Czech Nov Retail Sales Y/Y: -9.2% v -7.8%e; Retail Sales (ex-auto) Y/Y: -7.0% v -4.8%e
- (CZ) Czech Nov Current Account Balance (CZK): 18,3B v 23.0Be
- (IT) Italy Nov Industrial Production M/M: -1.4% v -0.4%e; Y/Y: -4.2% v -2.6%e; Industrial Production NSA (unadj) Y/Y: -1.2% v -4.8% prior
- (EU) Euro Zone Nov Industrial Production M/M: 0.2%e v 2.1% prior; Y/Y: -3.3%e v -3.8% prior
Fixed income Issuance
- (ES) Spain Debt Agency (Tesoro) opened book to sell EUR-denominated Apr 2031 SPGB bond; guidance seen +8bps to Oct 2030 SPGB
- (IN) India sold total INR190B vs. INR190B indicated in 3-month, 6-month and 12-month bills
- (DK) Denmark sold total DKK1.0B in 3-month, 6-month, 9-month and 12-month Bills
- (SE) Sweden sold total SEK5.0B vs. SEK5.0B indicated in 2026 and 2032 bonds
- (NO) Norway sold NOK3.0B vs. NOK3.0B indicated in 1.5% Feb 2026 bonds; Avg Yield: 0.74% v 1.56% prior; Bid-to-cover: 3.07x v 2.20x prior
- (UK) DMO sold £300M in 0.125% 2065 Inflation-linked Gilts; Real Yield: -1.981% v +1.547% prior; Bid-to-cover: 2.35x (syndicated on Sept 5th 2017)
Looking Ahead
- (CH) Switzerland to sell 2032 and 2045 bonds
- 05:30 (DE) Germany to sell €5.0B in new 0% Apr 2026 BOBL
- 05:30 (PT) Portugal Debt Agency (IGCP) to sell €1.0-1.25B in 2030 and 2035 bonds
- 06:00 (ZA) South Africa Nov Retail Sales M/M: +1.0%e v -0.2% prior; Y/Y: -2.6%e v -1.8% prior
- 06:00 (PT) Portugal Dec Final CPI M/M: No est v -0.1% prelim; Y/Y: No est v -0.3% prelim
- 06:00 (PT) Portugal Dec Final CPI EU Harmonized M/M: No est v -0.1% prelim; Y/Y: No est v -0.2% prelim
- 06:00 (IL) Israel Dec Trade Balance: No est v -$1.8B prior
- 06:00 (SE) Sweden Central Bank (Riksbank) Dep Gov Skingsley
- 06:00 (RU) Russia OFZ Bond auction (if any)
- To sell May 2028 OFZ bonds
- To sell July 2030 OFZ bonds
- 07:00 (US) MBA Mortgage Applications w/e Jan 8th: No est v 1.7% prior
- 07:00 (BR) Brazil Nov IBGE Services Sector Volume Y/Y: -6.4%e v -7.4% prior
- 07:00 (UK) Weekly PM Question time in House
- 07:00 Czech Central Bank to comment on CPI data
- 08:00 (PL) Poland Nov Current Account Balance: €1.8Be v €2.2B prior; Trade Balance: €1.6Be v €1.7B prior; Exports: €22.4Be v €23.0B prior; Imports: €20.7Be v €21.2B prior
- 08:00 (UK) Daily Baltic Dry Bulk Index
- 08:00 (PL) Poland Central Bank (NBP) Interest Rate Decision: Expected to leave Base Rate unchanged at 0.10%
- 08:30 (US) Dec CPI M/M: 0.4%e v 0.2% prior; Y/Y: 1.3%e v 1.2% prior
- 08:30 (US) Dec CPI (ex-food/energy) M/M: 0.1%e v 0.2% prior; Y/Y: 1.6%e v 1.6% prior
- 08:30 (US) Dec CPI Index NSA: 260.415e v 260.229 prior; CPI Core Index SA: 270.243e v 269.887 prior
- 08:30 (US) Dec Real Avg Hourly Earning Y/Y: No est v 3.2% prior; Real Avg Weekly Earnings Y/Y: No est v 4.7% prior
- 09:45 (UK) BOE to buy £1.48B in APF Gilt purchase operation (7-20 years)
- 10:30 (US) Weekly DOE Oil Inventories
- 12:00 (US) Canada to sell 2-year notes
- 13:00 (US) Treasury to sell 30-Year Bonds
- 13:00 (US) Fed's Brainard on economic outlook
- 14:00 (US) Dec Monthly Budget Statement: -$143.5Be v -$145.3B prior
- 14:00 (US) Fed's Beige Book
- 15:00 (US) House expected to vote in Trump impeachment
- 15:00 (US) Fed's Clarida
- 14:00 (AR) Argentina Nov Capacity Utilization: No est v 61.8% prior
- 16:00 (KR) South Korea Dec Export Price Index M/M: No est v -0.8% prior; Y/Y: No est v -4.9% prior
- 16:00 (KR) South Korea Dec Import Price Index M/M: No est v -0.3% prior; Y/Y: No est v -10.6% prior
- 18:50 (JP) Japan Nov Core Machine Orders M/M: -6.5%e v +17.1% prior; Y/Y: -15.2%e v +2.8% prior
- 18:50 (JP) Japan Dec PPI M/M: 0.2%e v 0.0% prior; Y/Y: -2.2%e v -2.2% prior
- 19:01 (UK) Dec RICS House Price Balance: 61%e v 66% prior
- 21:00 (CN) China Dec Trade Balance: $72.0Be v $75.4B prior; Exports Y/Y: 15.0%e v 21.1% prior; Imports Y/Y: 5.7%e v 4.5% prior
- 21:00 (JP) Japan Dec Tokyo Avg Office Vacancies: No est v 4.33 prior
- 22:00 (KR) South Korea Dec Total Bank Lending to Households (KRW): No est v 982.1T prior
All information provided by Trade The News (a product of Trade The News, Inc. "referred to as TTN hereafter") is for informational purposes only. Information provided is not meant as investment advice nor is it a recommendation to Buy or Sell securities. Although information is taken from sources deemed reliable, no guarantees or assurances can be made to the accuracy of any information provided. 1. Information can be inaccurate and/or incomplete 2. Information can be mistakenly re-released or be delayed, 3. Information may be incorrect, misread, misinterpreted or misunderstood 4. Human error is a business risk you are willing to assume 5. Technology can crash or be interrupted without notice 6. Trading decisions are the responsibility of traders, not those providing additional information. Trade The News is not liable (financial and/or non-financial) for any losses that may arise from any information provided by TTN. Trading securities involves a high degree of risk, and financial losses can and do occur on a regular basis and are part of the risk of trading and investing.
Analysis feed
---
Latest Forex Analysis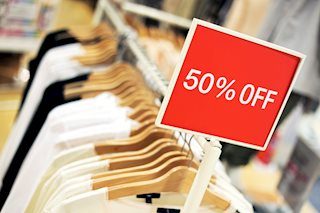 Markets are on the back foot after Biden hinted about tax hikes while introducing stimulus. The safe-haven dollar is edging higher despite Powell's pledge to keep monetary policy accommodative.
Read more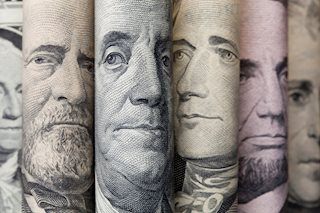 USD has been strongly supported on what has shaped up to be a very much risk off final trading day of the week. Most G10/USD pairs have seen significant weakness, aside from CHF/USD and JPY/USD, given that the two currencies are also considered "safe havens".
US Dollar Index News
---