Deal or no deal? Yellen turns up the temp [Video]
No Deal – but there is Hope. (Yawn).

Janet keeps the heat on (the Dem's must be paying her extra).

Will Joey invoke the 14th Amendment?

Deep Fake AI explosion photo takes $100 billion out of market in mind.

Try the Pasta Fresca – It's summertime!
There was no eco data yesterday, and we are at the end of earnings season, so not specific drama there, but there was a GS artificial intelligence conference that managed to steal some of the show….with details about how AI is and will change the world – some of it good and some of it 'not so good'…..but in the end – the media remains focused on the debt ceiling negotiations and that kept the algo's alive.
The question that the algo's keep asking is: DEAL or NO DEAL? So, Jo Jo and Kevy met again on Monday – telling us again that 'a deal is within reach' something they have been saying for 2 weeks now…yet nothing gets done. Everyone on both teams assured us that a default is NOT an option, yet they can't seem to get it together. As a safety measure – Joey is exploring what it would mean if he invoked the 14th amendment – Now the 14th amendment was passed by the US Senate on June 8th, 1866, and ratified on July 9th, 1868, and provides for all citizens to have 'equal protection under the law' – so you ask – what does this have to do with the debt ceiling...?
Well, legal experts tell us that Section 4 of the amendment allows the Treasury dept. to 'keep borrowing money PAST the debt limit and that it would be unconstitutional for the US to FAIL to make payments on our debt'.
Did you see that? It would be UNCONSTITUTIONAL for us to default, so yes, default is NOT an option – so I wish they would take that inflammatory language off the table – because it is not happening.
So, there is an out – if in fact these clowns can't come to a bi-partisan agreement – but it is not without risk…. you see – NO president has ever invoked the 14th amendment in order to raise the debt ceiling….so does Joey want that to be his legacy – along with so many other things? Doubtful.
Now yesterday – Joey told us that he has offered up his compromise, so he has done his job and bears NO responsibility for what happens next – saying 'I am blameless' if a deal doesn't get done. If Kevy (and the GOP) wants to limit spending to 2022 levels -then they have to raise taxes on corporations and 'the wealthy' (which is conveniently undefined) otherwise – the implication is that the GOP will force him to pull the 14th amendment lever…Essentially saying that if we don't get a deal – It is the House's issue and the House is controlled by the GOP – Do you see where this is going? In the end – no matter which side you are on – the buck stops with the White House – Period. At this point, I am not buying the one-sided argument…. We elected him and he bears the ultimate responsibility for being the adult in the room and doing the right thing.
And not to be outdone – Janet does it again…. only this time she changed the message – last week she said that 'the US was at risk of default as soon as June 1st' if Congress did not address the debt limit.' Then yesterday she called 'early June a hard deadline' and covered her backside by saying that 'the timeline was based on currently available data and federal receipts; outlays and debt could vary from these estimates'…. So is early June, June 1st, or the 15th? What she conveniently left out is that there is at least a $92 billion 'slush fund' at her disposal (above the $67 billion in the checking account) …. which would take us through the 1st and carry us to the 15th, when she gets a boatload of new tax payments that will take us through mid-July (at least). And remember – Joey told us that a default is NOT happening….so why the drama?
In any event by the end of the day – the Dow lost 140 pts, the S&P ended flat, the Nasdaq gained 63 pts, the Russell added 22 pts, the Transports gained 31pts. Did you happen to notice what happened at 10:04 am? Did you see how the markets (all of the indexes) plunged ($100 billion of losses) – if only for 3 mins? Yeah, that was a 'deep fake' (artificially created) picture of an explosion outside of the Pentagon…..the picture went viral (on twitter and other social media outlets) – the algo's in typical fashion – shoot first and ask questions later – sent all the indexes plunging before it was deemed 'fake' only to recover those losses, but forcing all of us to recognize how quickly markets could be impacted by this technology. And this is JUST the beginning…. Can you imagine what's next? But that's another conversation…. Tell me, how exactly do you regulate that? Yeah, I thought so.
Ok, so now it's all about eliminating the noise – and the debt ceiling is noise….the deep fakes are noise, Yellen is noise, honestly – all of this drama is noise and the idea that the NAACP is warning folks to 'avoid going to Florida' is also noise….But I will say – That is a new low in terms of political BS….and does nothing positive for the country – Nothing.
As I said – there was no eco data yesterday, but there is plenty today…S&P US Manufacturing PMI of 50 (sitting right on the neutral line), S&P US Services PMI of 52.5 (expansionary), New Home Sales m/m -2.9%, Richmond Fed Survey of -8.
Recall what I said yesterday…. I think we could see a surprise in the New Home Sales number – why? Because home builders are also lenders and they can 'buy down the rate' to assist new home buyers, (30 yr. rates are now 7.4% for credit scores of 720-740) or they can toss in upgrades to make new home look more attractive….think kitchen upgrades, bathroom upgrades, landscaping, etc.….all things that cost money to the buyer if they do it themselves, but cost nearly nothing to the home builder as they are building thousands of homes and they get the 'buyers discount'. So suddenly the new home buyer is told – "oh, we're offering a range of upgrades for free!' and you know what happens next….and off we go.
This morning US futures are lower - Dow -60, S&P's -4, Nasdaq -10, while the Russell is up 2. Investors will be watching the macro data this morning and earnings out of LOW and they just CUT their full year estimate as spending by DIY's wanes…. (It's a HD repeat). LOW is quoted down $5 in the pre-mkt. We are also getting reports out of BJ Wholesale and Dick's Sporting Goods.
Treasuries remain concerned over the drama in DC… 1-month T-bills are now yielding 5.8% (annualized) as the temperature rises…. The 2 yr. is now yielding 4.4%, the 5 yr. is yielding 3.82%, the 10 yr. is yielding 3.75%. Shorter dates bills continue to pay you more than 5% on an annualized basis. 3 & 6 months are yielding 5.35% and 5.43% respectively.
OIL traded up yesterday…. +0.6% to end the day at $72.12. Yesterday's headline? That summer seasonal rise in demand (think Memorial day weekend on Friday which is the official kickoff), the planned US purchases to refill the SPR AND those pesky supply cuts by the Saudi's – and those are the cuts we know about…..we may get more on June 4th…..The API (American Petroleum Institute) is due to report that state of stockpiles for the first 2 weeks of May later today….The expectation is for it show a small rise in crude – so let's see.. A push higher – will see us hit resistance at $74.50, while support appears to be at $70.
Gold fell by $25 yesterday and is trading at $1976 /oz this morning. A stronger dollar ignited by more hawkish commentary out of some FED members is being cited for the weakness – think St. Louis's Jimmy Bullard – who thinks we need to go at least another 50 bps higher before this is over….Now, he didn't say in June, but what he did say was - if we pause in June, don't think rate increases are over as he suspects inflation will remain sticky and the FED will be forced to push the terminal rate higher….closer to 6% - which should not be a surprise – because Loretta Mester has been floating that idea for months…..Higher rates will support a stronger dollar and that will put pressure on gold…..Notice that the dollar is up 2.2% since the May 8th lows, while gold is down 5% since the May 5th high! .
Trendline support at $1970 –we remain in the $1970/$2020 range until we get clarity out of DC and clarity out of the FED.
European markets are struggling around the unchanged line…. Eurozone composite PMI for May was solid for the services sector but weaker for manufacturing. And while services appear healthy….it is manufacturing that is a powerful drag on the overall reading. And in Italy – the price of pasta is soaring +18% (last month and more than double the country's inflation rate) and that is an issue for many Italians – Capisce? At 7 am – we see the UK up 0.2% with France down the most at -0.8%. All the other market centers are lower by about 0.3%.
The S&P closed at 4192 – flat on the day…. And while the debt negotiations continue to provide plenty of drama – in the end, they will not price stocks. If a deal gets done – we could see a relief rally that tests of the August highs of 4325. A debt discussion failure and talk of 'default' will cause the algo's to go into a free fall….as sellers all run for the door – leaving the buyers to bid lower… Which isn't really an option- why? Because Joey told us 'It ain't happening'. In any event – that only re-inforces my mantra – stick to the plan, do not try to pick tops and bottoms – continue to DCA (dollar cost average) on a monthly basis and re-invest your dividends until you need them as income… (If you need them as income.)
You know the deal - As a long-term investor - stick to the plan. Eliminate the noise.
Pasta fresca
It's Memorial Day weekend – this is a great dish for your BBQ buffet.
This is a great summertime dish and easy to make. It can be a main course or a side dish at a summer BBQ. You can eat it hot, cold or room temp - it is very versatile and looks great when presented on a striking white dish.
You will need fresh garden tomatoes, basil, garlic, red onion, fresh Mozzarella, grated Parmegiana or Loccatelli Romano cheese....and a pasta of your choice.... Penne Rigate, Farfalle, Mostaciolli Rigate.
Essentially - you are making a summer tomato salad and then putting it over pasta....so Dice the tomatoes, slice the red onion, slice the garlic, add chopped basil, chunks of fresh Mozz, s&p, and a couple turns of olive oil. (You can also add a bit of Oregano - but not too much) try it first without.
Prepare and let it sit out and marinate. It will create its own juice the longer it sits. You want it to be room temp when you mix it with the pasta. If you make it the day before then remove it from fridge and let warm up for about 30 mins.
Bring a pot of salted water to a rolling boil.
Add pasta to the boiling water and cook for 8 / 10 mins.... or until aldente. Strain - always reserving a mugful of water.... return the pasta to the pot - add back 1/4 mug of water to re-moisten.
Toss - wait a min or two so that the pasta absorbs the water...you do not want a puddle of water in the bottom of the pan. Now add the tomato salad, and 2 or 3 handfuls of grated cheese and toss well. Serve immediately.
General Disclosures
Information and commentary provided by ButcherJoseph Asset Management, LLC ("BJAM"), are opinions and should not be construed as facts. The market commentary is for informational purposes only and should not be deemed as a solicitation to invest or increase investments in BJAM products or the products of BJAM affiliates. The information contained herein constitutes general information and is not directed to, designed for, or individually tailored to, any particular investor or potential investor. This report is not intended to be a client-specific suitability analysis or recommendation, an offer to participate in any investment, or a recommendation to buy, hold or sell securities. Do not use this report as the sole basis for investment decisions. Do not select an asset class or investment product based on performance alone. Consider all relevant information, including your existing portfolio, investment objectives, risk tolerance, liquidity needs and investment time horizon. There can be no guarantee that any of the described objectives can be achieved. BJAM does not undertake to advise you of any change in its opinions or the information contained in this report. Past performance is not a guarantee of future results. Information provided from third parties was obtained from sources believed to be reliable, but no reservation or warranty is made as to its accuracy or completeness.
Different types of investments involve varying degrees of risk and there can be no assurance that any specific investment will be profitable. The price of any investment may rise or fall due to changes in the broad markets or changes in a company's financial condition and may do so unpredictably. BJAM does not make any representation that any strategy will or is likely to achieve returns similar to those shown in any performance results that may be illustrated in this presentation. There is no assurance that a portfolio will achieve its investment objective.
Definitions and Indices
The S&P 500 Index is a stock market index based on the market capitalization of 500 leading companies publicly traded in the U.S. stock market, as determined by Standard & Poor's.
UNLESS OTHERWISE NOTED, INDEX RETURNS REFLECT THE REINVESTMENT OF INCOME DIVIDENDS AND CAPITAL GAINS, IF ANY, BUT DO NOT REFLECT FEES, BROKERAGE COMMISSIONS OR OTHER EXPENSES OF INVESTING. INVESTORS CAN NOT MAKE DIRECT INVESTMENTS INTO ANY INDEX.
BJAM is an investment advisor registered in North Carolina and Arizona. Such registration does not imply a certain level of skill or training. BJAM's advisory fee and risks are fully detailed in Part 2 of its Form ADV, available upon request.
---
Follow us on Telegram
Stay updated of all the news
Recommended Content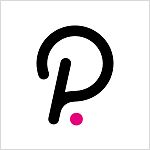 Polkadot price, in nearly two years, has shed 92.91% from its all-time high of $55.09. The massive downswing in DOT has pushed it down to levels that were last seen in October 2020. Hence, the chances of this altcoin forming a bottom and rallying are high.
Read more

Nike (NKE) stock has surged over 9% in Friday's premarket, climbing above $98 per share, following late Thursday's fiscal first-quarter earnings release. Nike beat pessimistic earnings expectations by more than 23% and hiked its dividend by 9%.
Read more
---