Stocks marched higher as expected once the headline that rocked the world hit the tape
Stocks marched higher as expected once the headline that rocked the world hit the tape. The US and China are moving down the path of cooperation. Phase One of the deal is coming and with it are the rollbacks of tariffs on BOTH sides of the aisle. The Americans and the Chinese have apparently (or maybe not) come to an understanding. With that comes excitement that Phase One is done sometime in December. Then maybe we can move onto Phase Two and then Three of the deal. I mean, does this cooperation suggest that we will cooperate next year? We can only hope and the market seems to be telling us that it thinks so as well.
You can look at tech (XLK) and the industrials (XLI) as leading the way, but you will find nearly every sector in the S&P advancing... except Utilities (XLU). This makes sense. Because it is the defensive, safety play. And when there was concern during the year about the next move (money poured into that sector, along with treasuries and gold, sending it up some 25%) for the safety and the typically high dividend yields that it provides. But now with a bit more clarity, money is moving into groups that will benefit from a truce in the trade deal as well as groups that will benefit from a growing economy. We have seen money move out Utilities (and treasuries and gold), forcing that ETF lower. As of last night, the XLU has given back 5% since the Phase One conversations heated up.
The S&P did trade as high as 3,097.77 -2.23 points shy of the century mark. Then it ran into a bit of resistance. Now look, the S&P is up almost 9% in the last month. It is up 23% year-to-date and when you add in dividends it is more like 26% all in. It's all good but it does feel a bit frothy. And even with all of the good news, it doesn't mean it won't go higher. It just means pay attention. Stay tuned to the news, because after a surge like this, the most benign headline can give the algos an excuse to take money off the table. When that happens, the inline buyers will pull back, leaving a void on the order books.
Now this morning, we get hit with conflicting headlines. Petey Navarro, Asst to the President and Director of Trade and Manufacturing Policy, told FOX News that:
"There is NO agreement at this time to remove any of the existing tariffs as a condition of the Phase One Deal. The only person who can make that decision is President Donald J. Trump and it's as simple as that."
While our good friend Larry Kudlow told Bloomberg quite the opposite:
"If there is a trade deal there are going to be tariff agreements and concessions."
This goes hand in hand with what the Chinese are saying. Which now brings up a whole other tactic as China tries to "influence" the outcome. I mean if they say it enough and they publish it enough, they are essentially telling the administration that if you want to move forward, you MUST roll back these identified tariffs. Because look, it is clear what happens when the talks appear to look settled. The markets around the world advance. The Chinese see this, so are they now trying to make market action play a more significant role in the negotiations? I mean if the trade talks "fail" now, then watch out. With the pressure building on Trump in Congress (think impeachment), he has to divert the conversation and focus on trade.
As a result of the mixed headlines, global markets are once again confused and trending lower. Asian shares and now European shares are both trying to decipher the latest news. While Gao Feng (spokesman for China's ministry of commerce) and Larry Kudlow are singing the same tune, there is apparently "fierce opposition" in the White House. (Think Petey, who by the way is a bit of pain in the a**!)
Japan +0.26%, Hong Kong -0.70%, China -0.40%, and ASX – 0.04%.
In Europe, while the day is young, the markets are in the RED, all over trade.
FTSE -0.28%, CAC 40 – 0.20%, DAX – 0.24%, EUROSTOXX – 0.17%, SPAIN -0.27%, and ITALY -0.19%.
US futures are bouncing around the flat line, not sure which way to go. The headlines are suggesting more confusion over trade. Dow futures -6, S&Ps -2, Nasdaq -9, and the Russell -1. Now the Dow Transports did pierce the April high of 11,148 on both Wednesday and Thursday, but failed to CLOSE above that level. It still leaves the Dow theory pundits in purgatory. Remember, both have to make and close at new highs to confirm a continued UPTREND. Will we see that today?
The VIX (fear index) remains quite low, so that market is not concerned. That supports further upside. A spike in the VIX will surely cause the broader market to back off, but that is not happening right now.
Gold continues to weaken, trading down to $1,461. The trade deal seemed to be signed and sealed (but not delivered), falling below trend line support ($1,483). It looks like it wants to test the $1450 level. Today's news that maybe the trade deal is running into an issue is causing buyers to come back into the market. It is currently trading at $1,467.
Thin Spaghetti with Sauteed Zucchini and Onions
This is a simple yet delicious dish... takes no longer than 30 mins to prepare.
For this you need – 1lb of thin spaghetti, 2 large garlic cloves, 1 large Vidalia onion, 2 large zucchinis (one green, one yellow), olive oil, s&p and fresh grated parmigiana cheese.
Slice the garlic, thinly. Peel and slice the onion, Cut the ends off the zucchini – you can use both green and yellow zucchini for color – the cut in half. Now cut the halves in half lengthwise. Now slice into half-moons. Do this for 2 or 3 large zucchini. Set all aside.
In a large saute pan – heat up some olive oil and toss in the thinly sliced garlic – allow to cook but not burn – maybe 2 mins. Now add in the sliced onion and saute. 5 mins or so.
Next come the sliced zucchinis – season with s&p and stir. Heat should be on med high to high. Do not leave it... be there to stir it so it doesn't burn. It should begin to soften and then cook up within 10 mins... turn heat to med and continue to cook.
Bring a large pot of salted water to a rolling boil – add in the spaghetti and cook for 8 mins or until aldente.
When its done – take the pasta directly out of the pot with tongs and add to the zucchini saute pan. Mix well – now add a couple of handfuls of the cheese and mix well. If it starts to feel a bit dry – add a ladle of the pasta water (which you did not throw out yet). Serve in warmed bowls immediately. So good, so simple. And it's better the next day (if you have leftovers!).
General Disclosures
Information and commentary provided by ButcherJoseph Asset Management, LLC ("BJAM"), are opinions and should not be construed as facts. The market commentary is for informational purposes only and should not be deemed as a solicitation to invest or increase investments in BJAM products or the products of BJAM affiliates. The information contained herein constitutes general information and is not directed to, designed for, or individually tailored to, any particular investor or potential investor. This report is not intended to be a client-specific suitability analysis or recommendation, an offer to participate in any investment, or a recommendation to buy, hold or sell securities. Do not use this report as the sole basis for investment decisions. Do not select an asset class or investment product based on performance alone. Consider all relevant information, including your existing portfolio, investment objectives, risk tolerance, liquidity needs and investment time horizon. There can be no guarantee that any of the described objectives can be achieved. BJAM does not undertake to advise you of any change in its opinions or the information contained in this report. Past performance is not a guarantee of future results. Information provided from third parties was obtained from sources believed to be reliable, but no reservation or warranty is made as to its accuracy or completeness.
Different types of investments involve varying degrees of risk and there can be no assurance that any specific investment will be profitable. The price of any investment may rise or fall due to changes in the broad markets or changes in a company's financial condition and may do so unpredictably. BJAM does not make any representation that any strategy will or is likely to achieve returns similar to those shown in any performance results that may be illustrated in this presentation. There is no assurance that a portfolio will achieve its investment objective.
Definitions and Indices
The S&P 500 Index is a stock market index based on the market capitalization of 500 leading companies publicly traded in the U.S. stock market, as determined by Standard & Poor's.
UNLESS OTHERWISE NOTED, INDEX RETURNS REFLECT THE REINVESTMENT OF INCOME DIVIDENDS AND CAPITAL GAINS, IF ANY, BUT DO NOT REFLECT FEES, BROKERAGE COMMISSIONS OR OTHER EXPENSES OF INVESTING. INVESTORS CAN NOT MAKE DIRECT INVESTMENTS INTO ANY INDEX.
BJAM is an investment advisor registered in North Carolina and Arizona. Such registration does not imply a certain level of skill or training. BJAM's advisory fee and risks are fully detailed in Part 2 of its Form ADV, available upon request.
Analysis feed
---
Latest Forex Analysis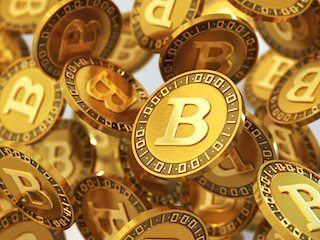 Greyscale floods the market with fresh money to satisfy the demand of its clients. Investors, willing to pay a 29% surcharge for exposure to Bitcoin without suffering the legal and operational inconveniences. Market remains at risk on the verge of new bullish territory.
Read more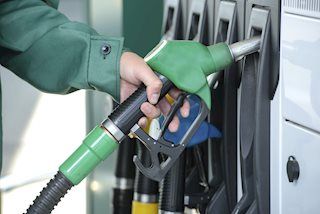 Crude oil prices built on Thursday's modest gains and rose sharply on Friday boosted by the upbeat market mood optimism surrounding Saturday's OPEC+ meeting.
Oil News
---