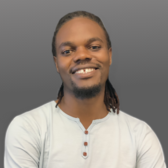 John Isige
Editor FXStreet
Thanks for following this author!
At the start of each trading session, you will receive an email with the author's new posts.
You've unfollowed this author.
You won't receive any more email notifications from this author.
---
Short Bio
John Isige has worn many hats from a being mechanical engineering apprentice, brand ambassador and currently a renowned name in the crypto space. He made the move into the dynamic digital space five years ago driven by the need to make sense of the highly volatile market.
Although the switch was challenging, John found it intriguing, especially when it comes to the many learning opportunities. Over the last three years, John has been undertaking a bachelor degree in finance and looking forward to graduating at the end of 2022.
Current work at FXStreet
John is a crypto analyst and reporter, covering both macro and micro perspectives of the market. Understanding the nitty gritty of different blockchain data is critical to John's outlook of the market. His work also entails reporting on developing/breaking news stories in the crypto space.
Other profiles
Previous financial experience
John worked at FXStreet for slightly over 3 years before moving to Trading Educating LTD and later to Vauld. John has also contributed to other leading cryptocurrency websites such as CoinGape, Forex Crunch, Stockwatch247, Ethereum World News, and Inside Bitcoins.
Educational background
John is a mechanical engineering graduate and will soon be graduating with another bachelor's degree in finance.
Top content
"Featured quote"
Like Bitcoin, living things are volatile. Dead things, not so much.
Michael Saylor.