UNISWAP price, news and Forecast (UNI US DOLLAR)
---
---
​
---
---
Big picture
Cryptocurrencies bullish themes
Cryptocurrencies bearish themes
---
Latest Crypto Analysis

PEPE price is entering the very last possible stage before finally determining whether bulls or bears have the winning hand in this poker game showdown.
More PEPE News
BEST CRYPTO BROKERS/EXCHANGES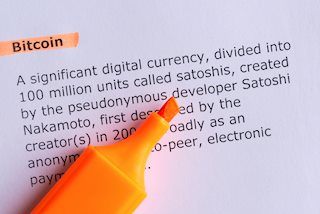 Bitcoin price is delaying a crash that has been brewing for roughly two weeks. A failure to push higher could result in a steep correction next week. The troubling macroeconomic conditions could be key in catalyzing and trigger a nosedive for BTC holders.
Read full analysis
---
WHAT IS UNISWAP?
Uniswap is a decentralized exchange well positioned for community-led growth, development and self-sustainability. Its native token UNI serves the purpose of enabling shared community ownership and a vibrant, diverse and dedicated governance system, which will actively guide the protocol towards the future.
UNI officially enshrines Uniswap as publicly-owned and self-sustainable infrastructure while continuing to carefully protect its indestructible and autonomous qualities.
Characteristics of UNISWAP
Uniswap was launched with the idea of solving decentralized exchanges' liquidity problem.
It is an Ethereum-based decentralized exchange that allows anyone to swap ERC20 tokens.
UNI allows the exchange to swap tokens without relying on buyers and sellers creating that liquidity.
Uniswap uses a pricing mechanism called the "Constant Product Market Maker Model."
Any token can be added to Uniswap by funding it with an equivalent value of ETH and the ERC20 token being traded.
Differences between Uniswap and Bitcoin
Which are the main differences between UNI and BTC?
UNI is an ERC-20 token that powers the Uniswap platform.
1 billion UNI have been minted at genesis and will become accessible over the course of 4 years.
A perpetual inflation rate of 2% per year will start after 4 years, ensuring continued participation and contribution to Uniswap at the expense of passive UNI holders.
---