Terra's LUNA 2.0 airdrop: its starting price in exchanges like Binance
Binance, Kraken, FTX, Huobi, KuCoin and Bitfinex are the leading cryptocurrency exchanges working with Terra on the launch of LUNA 2.0, Terra hard fork.
Terra's LUNA fork proposal has passed with 65.5% votes, Revival Plan 2 in action without algorithmic stablecoin UST.
LUNA price could wipe out losses incurred by holders in the colossal crash of LUNC and UST.
What is the Luna 2.0 price starting price?
LUNA 2.0 is rumored to cost $50 upon launch, according to social media reports. Some reports believe it could cost anywhere between $30 and $60. It has not been confirmed yet on Terraform Labs' online channels what the launch price of LUNA 2.0 will be. Until the team sends out an official confirmation, no one is able to guarantee the price of LUNA 2.0.
LUNA 2.0's price will be determined by the decision to mint 1 billion new LUNA tokens. Luna Classic (LUNC) currently has a circulating supply of 6.5 trillion, which has accelerated since it crashed to $0. A smaller supply than that is by far and considerably lower.
Is Luna 2.0 a good investment?
Several people have suffered because of Terra's collapse and there is a possibility that most of them won't be able to purchase the coin again.
It is too early to determine whether Do Kwon, Terra's co-founder, was responsible for the collapse of this company even though South Korean prosecutors are making a case against him. Therefore, Terra 2.0 will likely close the gaps that existed in Terra 1.0. Given Terra's strong brand recognition, we can't rule out a price bounce in the near future.
When is Luna 2.0 airdrop?
Terra chain's first block will host the LUNA airdrop. Moreover, Terra validators will be staked with LUNA in order to ensure network security. LUNA, however, will not be available to users for at least 6 months following the unlock at Genesis. Upon staked vesting at Terra Station, the tokens will be visible.
Users can earn rewards by staking on Terra Station with liquid or non-vesting LUNA. Users can also be part of Terra Station's governance.
Is Luna 2.0 on Coinbase?
Despite all the crypto exchanges offering support to Luna 2.0 airdrop, Binance being the most notable one, Coinbase's silence is becoming increasingly noticeable.
Coinbase announced that it would suspend trading in Terra LUNA and WLUNA, an Ethereum token representing LUNA, on Friday, May 27, 2022, approximately at 12 a.m. ET. Coinbase, Coinbase Pro, and Coinbase Exchange will be affected by this decision to be implemented today. The infrastructure arm of Coinbase, Coinbase Cloud, has suspended support for Terra and all future Terra chains.
In spite of other exchanges revealing they will welcome the Luna 2.0 token, the US company has been quiet, and no plans to list Luna 2.0 appear in the works.
Where to buy Luna 2.0?
According to Terra, a majority of crypto exchanges that previously supported Luna 2.0 will begin doing so from May 27.
Existing Terra projects can migrate to the new Terra Luna chain using the new Terra Luna recovery plan. Luna tokens will be airdropped to existing holders in Luna wallets as well as on exchanges as part of this plan.
Binance, Huobi, Crypto.com, and ByBit are among the crypto exchanges that support Terra Luna 2.0. More exchanges continue to announce that Luna 2.0 will be supported as genesis block approaches.
Coinbase remains the biggest exchange staying away from Luna 2.0 airdrop after Kraken, Binance and Huobi pledged support
After most crypto exchanges offered support to Luna 2.0 airdrop, with Binance being the most notable one, Coinbase's silence around the topic is becoming louder.
In the middle of the Terra LUNA collapse, Coinbase announced that it planned to suspend trading in UST and WLUNA, an Ethereum token representing LUNA, on Friday, May 27, 2022, on or around 12pm ET. This decision, to be implemented today, affect Coinbase, Coinbase Pro, and Coinbase Exchange. Coinbase Cloud, Coinbase's infrastructure arm, announced on Friday, May 20 the suspension of support for Terra and all future Terra chains.
The US company has been quiet and no plans of listing Luna 2.0 seem to be in the works, despite other exchanges having revealed their plans to welcome the new Luna 2.0 token.
Kraken announces Luna 2.0 airdrop support, joining Binance and other major crypto exchanges
The crypto exchange Kraken has been the latest to announce its support for the new airdrop. The exchange will call the new asset LUNA2, while Terra classic will remain as LUNA. Existing LUNA deposit addresses will continue to work for both assets. Kraken joins other exchanges such as Binance, HitBTC, Huobi and Bitfinex, who previously made similar announcements.
Do Kwon, the co-founder of Terraform Labs, welcomed this announcement by tweeting the news.
More details about the specific steps Kraken is taking and around the airdrop are still being finalized and will be shared soon.
Cryptocurrency analysts at FXStreet have identified a possible big move in Binance Smart Chain's token BNB. Though Binance Coin is still within the corrective trend channel, analysts have set a bullish target for BNB price recovery.
Crypto exchanges welcome Terra's LUNA chain
Terraform Labs' sister tokens LUNA and UST witnessed the first "crypto bank run '' in history after the algorithmic stablecoin depegged. Co-founder Do Kwon wasted no time in coming up with a revival plan for LUNA, without UST, proposing a new chain.
While the community has criticized the hard fork, Terraform Labs considers it a "genesis", birth of a new Terra LUNA chain that does not share history with the previous blockchain.
Here is the list of crypto exchanges that will support Terra's LUNA hard fork
Binance recently revealed that they are working "closely" with Terra on the LUNA 2.0 recovery plan. Changpeng Zhao (CZ), the CEO of Binance has previously criticized the collapse of stablecoin UST and the negative impact on the crypto ecosystem. However, keeping in mind the best interests of the community of LUNA and UST holders, the exchange has come forward, and welcomed the LUNA 2.0 chain and token.
In the last 24 hours, Huobi, Bitfinex, Bitrue, HitBTC and FTX have all announced their intention to welcome Terra's LUNA 2.0 and support the new version of the blockchain.
Terraform Labs is moving forward with its Ecosystem Revival Plan 2, which is expected to be completed on Friday, May 27th. Terra's LUNA 2.0 testnet is already live and once the launch of the new LUNA mainnet is completed, the rebirth of the native token as a genesis chain will be completed. Do Kwon and Terraform Labs reject the event being tagged as a hard fork, as the new blockchain will start with block 0 and abandon LUNA Classic. 30% of the new LUNA tokens will be awarded to both pre- and post-collapse LUNA and UST holders in a fixed manner. The vote for the LUNA recovery plan went through with 65% of positive votes amongst the Terra community despite the anger shown by plenty of investors affected by the Terra debacle two weeks ago.
Terra's LUNA 2.0 testnet is now live, the snapshot could happen on May 26 and the mainnet launch is expected to occur as soon as Friday, May 27, thus completing the LUNA fork. Terra's mainnet launch will be accompanied by an airdrop for eligible LUNA and UST holders. Whistleblowers from the Terra community have gathered legal support and a litigation fund to file a lawsuit against Terraform Labs and its co-founders.
Also read: Is Do Kwon going to get arrested after Terra's LUNA price collapse?
Terra's LUNA 2.0 is here, testnet is now live
Voting on Do Kwon's Terra Ecosystem Revival Plan 2 is now complete, with a majority of the community welcoming the rebirth of Terra, giving birth to LUNA 2.0. 65.5% of the votes were in favor of the plan to revive LUNA, and distribute the new token to "pre-attack" and "post-attack" LUNA and UST holders and the developer community.

Voting on Proposal 1623 Rebirth Terra Network ended
Orbital Command, a validator dedicated to educating the Terra community, announced on Twitter that LUNA 2.0 testnet is now live. The validator announced a mainnet launch is set to occur on May 27, the event that should complete Terra's LUNA hard fork.

The LUNA 2.0 native asset is LUNA and community members holding both before and after "the attack" LUNA and UST are eligible for the first airdrop, including 30% of all tokens. The "pre-attack" snapshot is from May 7 and the "post attack" one is scheduled for May 27.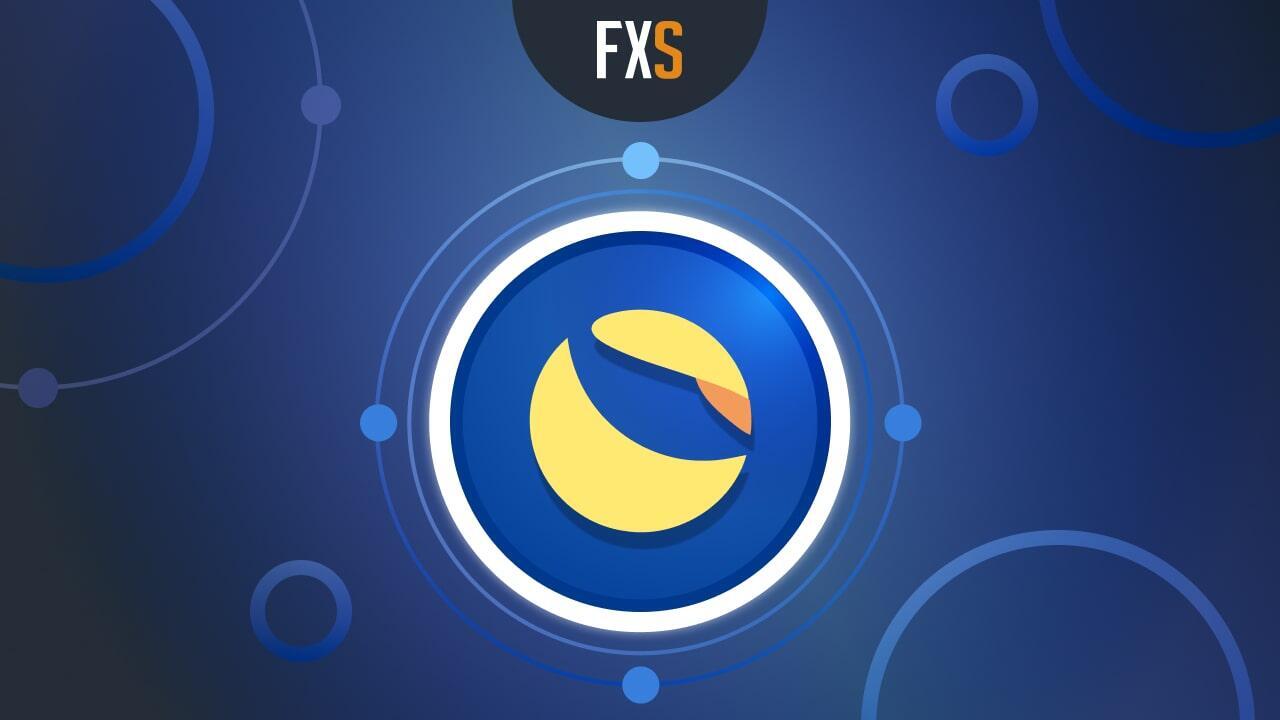 For better understanding, a user with 1000 UST on May 27 ("post-attack" snapshot) is eligible for 0.013 times 1000, 13 new LUNA tokens. Each category is eligible to receive new LUNA in a fixed manner:
Pre-attack LUNA - 1 : ~1.1
Pre-attack aUST - 1 : 0.033
Post-attack LUNA - 1 : 0.000015
Post-attack UST - 1 : 0.013
Regardless of the category in which a user falls, 30% of the LUNA 2.0 airdrop will be unlocked at the genesis on May 27 and the rest would be vested linearly over two years with a six-month cliff. This period ensures that token holders with small quantities have similar initial liquidity profiles. The airdropped tokens will be in a bonded state and users will have to wait to un-bond for 21 days before being able to transfer them. In this case, un-bonding is the action of telling the LUNA 2.0 network that you want to unlock your tokens.
Not a hard fork, but a genesis chain
Do Kwon's final recovery plan for LUNA drops algorithmic stablecoin UST and proposes the development of a new blockchain, while the LUNA asset name remains the same. This process is being referred to as a hard fork in the Terra community.
Terraform Labs has shed light on the nomenclature and explained that the rebirth of LUNA as a genesis chain is not a hard fork, though. LUNA 2.0 would not share all of its history with the previous chain, unlike what occurs in a typical hard fork. Therefore, LUNA 2.0's blockchain starts with block 0 and abandons LUNA classic.
This means applications that existed on LUNA classic (LUNC) do not pre-exist on the new chain, and they will need to be migrated to LUNA 2.0.
Several protocols on LUNC have come forward with support for LUNA 2.0. Phoenix Finance, Spectrum protocol, Astroport, Terra Name Service, Falcon wallet are among the key applications that are ready to migrate to LUNA 2.0 and extend their support to Terraform Labs.
Do Kwon denies approaching Korean exchanges for LUNA 2.0 listing
A South Korean media outlet, Heraldcorp, reported that Do Kwon, the co-founder of Terraform Labs, approached the top five cryptocurrency exchanges of Korea for a LUNA 2.0 listing.
The financial investigation arm of South Korean police force is currently investigating Terraform Labs and the two sister tokens, LUNA and algorithmic stablecoin UST, following their colossal crash. Authorities reached out to exchanges, asking them to freeze accounts related to Terraform Labs' collapsed tokens. As a consequence, exchanges have ended their support for LUNA (LUNC).
Do Kwon addressed the news on his Twitter handle and denied the allegations. Heraldcorp had reported the incident after an industry insider shared details of how contact was made and the contents of the Telegram message sent by Do Kwon's executive from Terraform Labs.
Binance CEO CZ drops key details related on LUNA and UST crash on AMA
In an AMA session held on Reddit, users reached out to Binance CEO Changpeng Zhao and asked several questions related to the colossal UST crash and de-peg, and the upcoming LUNA hard fork – or genesis chain as Terraform Labs refers to it.
Binance's CZ revealed that the world's largest exchange had staked Terraform Labs's algorithmic stablecoin UST in the Anchor protocol. However, it was a part of the exchange's earn program and it was accompanied by user education and extensive disclaimers.
Binance was transparent about how staking UST on the Anchor protocol works, and its associated risks. CZ alleviated concerns of UST and LUNA holders on Binance and offered insights on why the exchange paused trading of the assets when network was unstable and the tokens' blockchain halted through the event of the crash.
Whistleblower bands together three law firms to fight Terraform Labs
Terra community member and whistleblower "FatMan" has banded support from three leading law firms to raise funds for litigation. His goal is to file a class action lawsuit against Terraform Labs and Do Kwon et al.
@FatManTerra has shared regular updates and insights from whistleblowers related to the crash of UST and LUNA and the involved institutions on his Twitter account.
LUNA 2.0 prepares for rebirth, meme coins break into rally
Terraform Labs' LUNA 2.0 is set to launch on the mainnet, and the crypto market is on track to recover from the recent bloodbath. Shiba-Inu-themed meme coin SHIB price took off, fueling a bullish sentiment among investors.
Analysts at FXStreet have evaluated the Shiba Inu price trend and predicted a target for SHIB. For more information, watch this video:
---
Information on these pages contains forward-looking statements that involve risks and uncertainties. Markets and instruments profiled on this page are for informational purposes only and should not in any way come across as a recommendation to buy or sell in these assets. You should do your own thorough research before making any investment decisions. FXStreet does not in any way guarantee that this information is free from mistakes, errors, or material misstatements. It also does not guarantee that this information is of a timely nature. Investing in Open Markets involves a great deal of risk, including the loss of all or a portion of your investment, as well as emotional distress. All risks, losses and costs associated with investing, including total loss of principal, are your responsibility. The views and opinions expressed in this article are those of the authors and do not necessarily reflect the official policy or position of FXStreet nor its advertisers. The author will not be held responsible for information that is found at the end of links posted on this page.
If not otherwise explicitly mentioned in the body of the article, at the time of writing, the author has no position in any stock mentioned in this article and no business relationship with any company mentioned. The author has not received compensation for writing this article, other than from FXStreet.
FXStreet and the author do not provide personalized recommendations. The author makes no representations as to the accuracy, completeness, or suitability of this information. FXStreet and the author will not be liable for any errors, omissions or any losses, injuries or damages arising from this information and its display or use. Errors and omissions excepted.
The author and FXStreet are not registered investment advisors and nothing in this article is intended to be investment advice.
Join Telegram
---
Follow us on Telegram
Stay updated of all the news
Recommended Content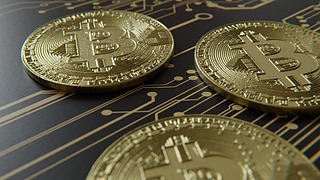 Bitcoin remains steadfast on the higher timeframe, amid news that spot BTC exchange-traded funds (ETF) discussions are now at the technical stage of approval. Specifically, talks with Spot BTC ETF issuers have advanced to key technical details, with Reuters indicating that it could signal a shift toward a potential approval.
More Cryptocurrencies News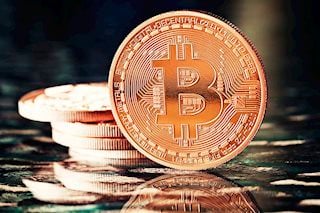 The United States Bureau of Labor Statistics (BLS), in its Nonfarm Payrolls (NFP) data, reported the creation of 199K jobs in the month of November, wildly surpassing the expectations of 180K jobs. This data, while expected to have a significant impact on the market, ended up being a low-impact event on Bitcoin price and other crypto assets.
Read full analysis