Ukrainian dam destruction raising environmental and nuclear concerns in the conflict
EU mid-market update: EU data continues to signal growth concerns; Ukrainian dam destruction raising environmental and nuclear concerns in the conflict.
Notes/Observations
- Asia markets were hit when Australia's RBA unexpected hiked by 25bps, analyst consensus was for a pause. RBA notes further tightening may be required in the future. AUD/USD +0.7%, ASX200 -1.2%. USD pushed higher at EU open, partially on bets FOMC will also go with minority consensus and hike at their June meeting.
- European longer-term yields declined following weak German Apr factory orders. Despite cooling headline inflation, ECB still expected to hike at next meeting in June due to stickiness of core inflation. Some doubt remains over July meeting.
- Dam bursting in the Ukrainian region of Kherson puts concern over the cooling water supply into Zaporizhzhia nuclear plant (Europe's largest nuclear power plant). Sparks rumors Ukrainian Spring offensive has begun.
- Asia closed lower wtih ASX200 under-performing at -1.2%. EU indices are -0.5% to +0.1%. US futures are -0.1%. Gold 0.0%, DXY 0.0%; Commodity: Brent -2.0%, WTI -2.2%, TTF -5.5%; Crypto: BTC -4.1%, ETH -2.9%.
Asia
- Japan Apr Household Spending Y/Y: -4.4% v -1.9% prior.
- Japan Apr Labor Cash Earnings Y/Y: 1.0% v 1.8%e; Real Cash Earnings Y/Y: -3.0% v -2.0%e.
- Australia Q1 Current Account Balance (A$): 12.3B v 15.0Be (16th straight quarter of a surplus).
- China likely to cut RRR, interest rates in 2H 2023.
- Australia Treasurer Chalmers noted that RBA rate hike rise reflected more persistent inflation pressures; Recent rise in minimum wage was not the cause for the decision.
Ukraine conflict
- Ukraine's State Atomic Agency noted that the destruction on Nova Kakhovka dam posed threat to Zaporizhzhia nuclear plant, but situation at the nuclear facility was under control.
- IAEA stated that there was no immediate safety risk at Zaporizhzhia nuclear plant following Nova Kakhovka dam explosion.
Europe
- UK May BRC Sales LFL Y/Y: 3.7% v 5.2% prior [slowest rise since Oct 2022].
- ECB Chief Lagarde reiterated Council view that price pressures remained strong, no clear evidence that underlying inflation had peaked.
- ECB's Nagel (Germany) reiterated that underlying price pressures were far too high; Several more rate hikes were necessary. Peak rate must be held until there is no doubt inflation was returning to 2% in near future.
Americas
- Moody's noted that the fiscal responsibility act had limited impact of the US fiscal and institutional strength. Outcome was "consistent" with a stable outlook on the Aaa rating.
Speakers/fixed income/FX/commodities/erratum
Equities
Indices [Stoxx600 +0.01% at 459.98, FTSE -0.50% at 7,562.05, DAX -0.12% at 15,944.75, CAC-40 -0.24% at 7,183.59, IBEX-35 -0.42% at 9,250.10, FTSE MIB -0.46% at 26,733.00, SMI +0.03% at 11,418.40, S&P 500 Futures -0.06%].
Market focal points/key themes: European indices open generally lower, but moderated the losses through the early trading hours; Sweden closed for holiday; materials and health care sectors among the top performers; sectors trending lower include technology and energy; oil & gas subsector under pressure after crude price gains following OPEC's announcement have largely faded; reportedly Safran looking to acquire Raytheon's actuation unit; earnings expected in the upcoming US session include Ciena, Ferguson, JM Smucker and Cracker Barrel.
Equities
- Consumer discretionary: Associated British Foods [ABF.UK] -0.5% (to acquire National Milk Records plc [NMRP.UK] for 215p/shr in £48.0M cash deal), Norwegian Air [NAS.NO] +1.5% (reports May metrics), Burberry [BRBY.UK] +0.5% (analyst action - raised to hold at HSBC).
- Consumer staples: British American Tobacco [BATS.UK] +1.0% (trading update; Philip Morris investor update).
- Energy: CGG [CGG.FR] +1.0% (Sercel awarded major contract for a GPR300 seabed nodal solution for seismic survey in China).
- Financials: Paragon Banking Group [PAG.UK] +6.5% (earnings; raises outlook; buyback), Argo Blockchain [ARB.UK] -5.0% (earnings).
- Healthcare: Idorsia [IDIA.CH] +12.5% (enters into exclusive negotiations with regard to a prospective strategic transaction for its Asia Pacific (ex-China) operations for up to CHF400M), SOBI [SOBI.SE] +1.0% (analyst upgrade).
- Industrials: Chemring Group [CHG.UK] +7.0% (earnings), KONE [KNEBV.FI] -1.0% (analyst action - cut to hold at HSBC), Kuehne & Nagel [KNIN.CH] -1.0% (to join SMI index).
Speakers
- ECB's Knot (Netherlands, SSM member) noted that was now observing 2nd round effects and pressures in wages, services inflation was harder to bring down; Not yet seen full effects of ECB tightening.
- ECB Apr Consumer Expectations Survey saw inflation over next 12 months at 4.1% v 5.0% prior. Survey saw 3-years expectations at 2.5% v 2.9% prior.
- Italy Stats Agency (Istat) Economic Forecast raised its 2023 GDP growth from 0.4% to 1.2% and set the 2024 GDP growth forecast at 1.1%. Noted that growth to be driven by domestic demand.
- BOJ Gov Ueda reiterated stance to maintain QQE until price target was met (sustainable inflation of 2%).
- China said to be asking its biggest banks to cut deposits rates to boost domestic economy.
Currencies/fixed income
- EUR/USD drifted off session highs despite continued rhetoric by ECB members on the need for additional rate hikes to combat inflation. Pair tested the 1.07 level after an ECB Survey showed consumer expectations on CPI had improved significantly over the past month. Dealers also cited the disappoint German Factory Orders for the headwinds to move higher.
- AUD/USD held onto to the bulk of its gains following the surprise RBA rate hike. Pair test a 3-week high of 0.6683. Dealers noted that the pair needed to see more evidence of a recovery in China if any rally was to be sustained.
Economic data
- (NL) Netherlands May CPI M/M: 0.2% v 1.0% prior; Y/Y (final): 6.1% v 6.1% prelim.
- (NL) Netherlands May Final CPI EU Harmonized M/M: 0.2% v 0.2% prelim; Y/Y: 6.8% v 6.8% prelim.
- (DE) Germany Apr Factory Orders M/M: -0.4% v +2.8%e; Y/Y: -8.4% v -8.6%e.
- (FI) Finland Apr Preliminary Trade Balance: €0.4B v €0.1B prior.
- (HU) Hungary Apr Retail Sales Y/Y: -12.6% v -10.6%e.
- (ES) Spain Apr Industrial Production M/M: -1.8% v -0.5%e; Y/Y: -0.9% v 1.9%e; Industrial Output (unadj) Y/Y: -4.0% v +5.4% prior.
- (CZ) Czech Apr Industrial Output Y/Y: -1.8% v +0.4%e; Construction Output Y/Y: -6.4% v -2.6% prior.
- (CZ) Czech Apr National Trade Balance (CZK): 8.4B v 7.2Be.
- (DE) Germany May Construction PMI: 43.9 v 42.0 prior.
- (TW) Taiwan May CPI Y/Y: 2.0% v 2.3%e; CPI Core Y/Y: 2.6% v 2.7% prior; PPI Y/Y: -3.8% v -2.2% prior.
- (UK) May Construction PMI: 51.6 v 50.8e (4th month of expansion).
Fixed income issuance
- (ES) Spain Debt Agency (Tesoro) sold total €4.969B vs. €4.5-5.5B indicated range in 6-month and 12-month bills.
- (UK) DMO sold £2.5B in 3.75% Oct 2053 green Gilt; Avg Yield: 4.478% v 3.864% prior; bid-to-cover: 2.54x v 2.71x prior; Tail: 0.5bps v 0.1bps prior.
- (AT) Austria Debt Agency (AFFA) sold total €1.495B vs. €1.495B indicated in 2033 and 2036 RAGB bonds.
Looking ahead
- (PL) Poland Central Bank (NBP) Interest Rate Decision: Expected to leave Base Rate unchanged at 6.75%.
- (MX) Mexico Central Bank (Banamex) Survey of Economists.
- (RU) Russia May Light Vehicle Car Sales Y/Y: No est v 70.6% prior.
- 05:15 (CH) Switzerland to sell 3-month Bills.
- 05:25 (EU) Daily ECB Liquidity Stats.
- 05:30 (ZA) South Africa Q1 GDP Q/Q: +0.3%e v -1.3% prior; Y/Y: 0.1%e v 0.9% prior.
- 05:30 (DE) Germany to sell combined €600M in 2033 and 2046 I/L Bonds (Bundei).
- 05:30 (BE) Belgium Debt Agency (BDA) to sell 3-month and 12-month bills.
- 05:30 (HU) Hungary Debt Agency (AKK) to sell 3-Month Bills.
- 05:30 (EU) ECB allotment in 7-Day Main Refinancing Tender (MRO).
- 05:30 (ZA) South Africa to sell combined ZAR3.9B in 2032, 2040 and 2053 bonds.
- 06:00 (FI) Finland to sell 6-month and 9-month Bills.
- 06:30 (EU) ESM to sell €1.1B in 3-month Bills.
- 06:55 (US) Daily Libor Fixing.
- 07:00 (RU) Russia announcement on upcoming OFZ bond issuance (held on Wed).
- 07:00 (BR) Brazil May FGV Inflation IGP-DI M/M: No est v -1.0% prior; Y/Y: No est v -2.6% prior.
- 07:30 (TR) Turkey May Real Effective Exchange Rate (REER): No est v 58.94 prior.
- 08:00 (MX) Mexico May Vehicle Production: No est v 294.6K prior; Vehicle Exports: No est v 253.3K prior.
- 08:00 (UK) Daily Baltic Dry Bulk Index.
- 08:30 (CA) Canada Apr Building Permits M/M: No est v 11.3% prior.
- 08:55 (US) Weekly Redbook LFL Sales data.
- 09:00 (BR) Brazil May Vehicle Production: No est v 178.9K prior; Vehicle Sales: No est v 160.7K prior; Vehicle Exports: No est v 34.0K prior.
- 10:00 (CA) Canada May Ivey Purchasing Managers Index (seasonally adj) : No est v 56.8 prior.
- 11:00 (CO) Colombia Apr Exports FOB: No est v $4.5B prior.
- 16:30 (US) Weekly API Oil Inventories.
- 19:25 (AU) RBA Gov Lowe-Speech.
- 19:50 (AU) RBA's Bullock participates on panel.
- 21:30 (AU) Australia Q1 GDP Q/Q: 0.3%e v 0.5% prior; Y/Y: 2.4%e v 2.7% prior.
- 22:35 (CN) China to sell 3-year and 10-year Upsized Bonds.
- 22:35 (CN) China to sell 1-month and 2-month bills.
All information provided by Trade The News (a product of Trade The News, Inc. "referred to as TTN hereafter") is for informational purposes only. Information provided is not meant as investment advice nor is it a recommendation to Buy or Sell securities. Although information is taken from sources deemed reliable, no guarantees or assurances can be made to the accuracy of any information provided. 1. Information can be inaccurate and/or incomplete 2. Information can be mistakenly re-released or be delayed, 3. Information may be incorrect, misread, misinterpreted or misunderstood 4. Human error is a business risk you are willing to assume 5. Technology can crash or be interrupted without notice 6. Trading decisions are the responsibility of traders, not those providing additional information. Trade The News is not liable (financial and/or non-financial) for any losses that may arise from any information provided by TTN. Trading securities involves a high degree of risk, and financial losses can and do occur on a regular basis and are part of the risk of trading and investing.
---
Follow us on Telegram
Stay updated of all the news
Recommended Content

Chainlink price eyes the upper boundary of a range at $8.148. It comes after the macro downtrend concluded, and could be the path to a new confirmed macro uptrend for LINK.
Read more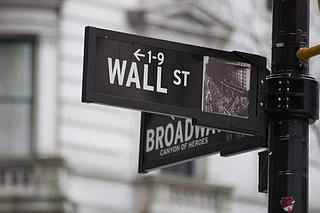 S&P 500 lost 0.74% last week, its fourth consecutive losing streak. Equity index stayed uncertain and closed flat on Monday. Tuesday begins with index shedding ground once more as 4,300 turns into resistance.
Read more
---