Tesla Q4 earnings on the agenda
Tesla's stock had a devastating year in response to Musk's chaotic Twitter acquisition. Having erased more than half of its pandemic rally, investors are now wondering whether the stock could revive its fortune in the coming months. Earnings results for the final quarter of 2022 are expected to display a continuous but dingy growth on Wednesday after market close. The year ahead could be another test for Tesla, as competing firms try to catch up in a relatively punishing period for Musk. Yet, the consensus recommendation from Refinitiv analysts is "buy".
Legal drama damages Tesla's brand image
Mixing politics and business is a toxic combination and the monthly long Twitter drama is a good example of it. Despite his limited expertise in the field of social media, Tesla's CEO Elon Musk was quite ambitious that his Twitter takeover would promote free speech absolutism on a platform where political views matter. But shortly after a $44bln deal was settled, he attempted to quit the accord in claims of misleading user numbers information and finally got forced from the court to buy the company. Then, a poll he ran on the platform asking users if he should step down as chief executive of Twitter was another blow as users directly called him to go following a mass of layoffs - a replacement to the job has yet to be found.
It's uncertain whether Twitter will turn into Musk's next success story but for now it looks more like an unwanted expense which came at the cost of his flagship Tesla electric car company. The firm lost more than 60% of its $1.2 trillion market value last year as investors feared that Twitter's ownership would limit funds and reduce engagement with its visionary CEO, who has already sold $3.6bln of his Tesla shares.
The stock is currently trading 30x earnings – the lowest ever but still above the industry's average. It sank to test the $100 level for the first time since August 2020 earlier this week.
Focus shifts on demand as competition tightens
Still, there is a lot of scepticism about whether the stock will be capable of finding its way back to all-time highs. In addition to the Twitter jitters and the legal drama, which will feature a new US lawsuit over a false 2018 tweet on Tesla privatization in February, competition could become even more challenging in the years ahead.
Tesla is not considered the outlier car behemoth anymore, which used to be compared to fast-growing giant tech companies such as Apple and Alphabet two years ago, but more like a normal carmaker.
Having successfully passed through the pandemic chip supply disruptions, the post-lockdown period brought some of the darkest clouds. China's zero-covid policy forced its biggest Shanghai factory to shut down repeatedly during 2022, with automotive sales growing at the smallest rate since 2020. Of course, the company managed to finish the year with below-target record sales of 1.3mln compared to 936k in 2021, though the hit in demand increased the gap between production and deliveries, leading to the steepest price cuts globally (20%), especially for its popular models Y and 3.
Price discounts
Price discounts could press profits for the world's best known EV company this year, though they may also be the right weapon to fight competition at a time when production costs gradually ease on the back of falling commodity prices and rising interest rates, which make car purchases more expensive.
EV rivals have been capturing customers' attention with new models, squeezing Tesla's market share. Ford attacked the market by introducing an electric model of its famous Mustang muscle car, while in the truck market, it launched an electric version of its popular F-150 model. Tesla's Cybertruck model may not arrive until later this year. Also, unlike Tesla, Ford has raised the price of its F-150 lightning electric model for the third time in 2022.
Chinese competitors such as Zeekr, who have a better understanding of locals' needs, have increased more than tenfold last year's sales, though they are still lagging in total production.
Remember Tesla has a comparative advantage
Undoubtedly, Tesla has a comparative advantage in infrastructure and vertical integration and produces the largest number of batteries itself, which suggests that it may remain an attractive investment opportunity in the future. Besides, Tesla is the only profitable EV carmaker in the US for now and Twitter's buyout may not be necessarily a bad thing for Tesla after all if Musk uses it to track consumers' preferences. Nevertheless, investors would like to hear what the company's outlook is for 2023 given its damaged brand image, a delayed factory expansion in Shanghai, and plans for a hiring freeze in the first quarter.
Earnings forecasts
Turning to earnings forecasts, revenues are expected to have climbed marginally to $24.15mln, driving total 2022 revenues up to $81.81mln. If materialized, that would mark an annual growth of 52%, down from 70% in 2021. Revenue growth projections for 2023 are even weaker around 30%.
Earnings per share (EPS) are estimated slightly higher at $1.13 in Q4 and at $4.03 for the full year, which would deliver a less whooping 77% annual expansion versus the triple-digit numbers registered in previous years.
Gross profit margin could experience the largest quarterly contraction of -2.3% since Q2 2020, at 25.67%. Quarterly net income may soften to the lowest since before the pandemic, while the yearly change could be relatively less exciting at 77% than then past triple-digit prints.
Technical levels to watch
A disappointing earnings event may dampen sentiment, likely pressing the stock back to $100. The decline may even steepen towards the $90 level, a break of which could trigger a freefall to $67.20.
Alternatively, an upbeat earnings report accompanied by surprising optimistic growth forecasts for 2023 could bolster buying appetite. if the price secures support at $124, it may push higher to meet the 50-day simple moving average (SMA) near $150. A close higher could prompt more buying up to 177.00.
Forex trading and trading in other leveraged products involves a significant level of risk and is not suitable for all investors.
---
Follow us on Telegram
Stay updated of all the news
Recommended Content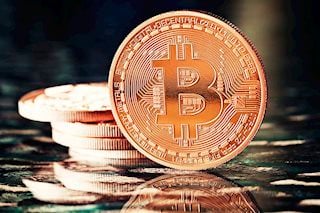 Bitcoin price just like other assets, is highly impacted by the macro-financial developments. This includes the Nonfarm Payrolls (NFP) report released by the BLS of the United States.
Read more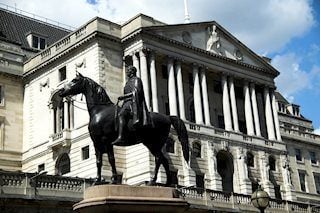 When the Federal Reserve kept rates unchanged back in November for the second meeting in a row there was still the distinct possibility that the final meeting of 2023 would provide the possibility of one more rate rise to round off the year in line with Fed policymakers dot plot forecasts of 5.6%.
Read more
---