Markets always trade on expected outcomes, not the data in front of us today
Outlook: Markets are trapped between a rock and a hard place. We are getting see-sawing between risk-on optimism now that vaccines are in sight, and risk-off because of the new surge in Covid cases. As of today, risk-off is winning, but the sawtooth pattern on many charts, especially in the lesser timeframes like 120 minutes, discloses the conflict.
It may be cold comfort and it may be dead wrong, but keep in mind that markets always trade on expected outcomes, not the data in front of us today. That's a key reason to ignore consumer confidence today as well as inflation estimates. In other words, we would bet that risk-off has a short shelf-life.
The central bankers at the ECB summit all agree that the Covid vaccine is not enough to stop or reverse the economic damage. "Stocks fell and Treasuries rallied on Thursday as investors fear new shutdowns and restrictions being ordered in U.S. cities and elsewhere will throttle an already sluggish recovery," according to Bloomberg.
Poppycock. Central bankers are fuddy-duddies and they are supposed to be. They see data and not spirit. They don't count on Schumpeterian creative destruction that a Shock brings. But a shift in structures and organizations is not always a bad thing. Those with office jobs want nicer houses with a home office. The cooking industry and home entertainment are going great guns. Personal bankruptcies are actually down year-over-year (so far) while commercial bankruptcies are mostly small businesses with no access to capital expect the in-laws' second mortgage. Even many of the big-name commercial bankruptcies were not without management fault.
Granted, vaccines are not a quick fix. There's plenty of misery ahead. But vaccines are a fix. Fed chief Powell acknowledges that "We're recovering, but to a different economy," The problem is that a "substantial group of workers" are "going to need support as they find their way in the post-pandemic economy, because it's going to be different in some fundamental ways." This is the argument for a second stimulus package, a prospect growing dimmer by the day. What that means is the poor get poorer and those on the edge of poverty plunge into it.
It's cruel, but it's the way things work until the wealthy elites get scared of pitchfork-wielding mobs. The US has had dozens of such events. Sometimes they work and sometimes they don't. In 1932, WW I vets named the "Bonus Army" held giant protests to get their promised benefits (they got it four years later). The number of union strikes for better pay and conditions is too high to count. For all we know, a new Biden administration will tax the rich to feed the poor. Maybe some infrastructure and green energy spending will do the trick without riots. In the meanwhile, the gears of capitalism will keep rolling and start offering new opportunities.
The point is that every crisis offers opportunities, some to the sleazy and unethical and some downright inspired. It seems clear that the big department stores and shopping malls are a thing of the past, and who will miss them? The big winners are Amazon and others who facilitate on-line shopping. Maybe clothiers will come up with standard sizing now that try-ons are so hard to do. This is a drawback for China, which never copied the Japanese in measuring American bodies and have no idea how big "large" should be or how long our arms are. The travel and tourism industries will have to contract, also not a bad thing for cities like Venice.
All the same, given the upsurge in Covid cases, we have a mountain to climb before the vaccine arrives. Having good equipment and good Sherpas plus a little luck with the weather can make a huge difference. In the US, we have an excellent Sherpa in Biden, who knows how things work and is appointing an experienced and competent team. Not so in the UK, where Boris Johnson is more like Trump in terms of impulsiveness and management shortcomings. The guy who was slated for the next Chief of Staff job unexpectedly resigned and more importantly, Cummings announced he will leave the government before year-end. Cummings was the engineer of Brexit, so central a figure that Benedict Cumberbatch played him in the movie. His other hobbyhorse was reorganizing government agencies to be more efficient and effective, not a bad goal.
The day will come when governance competence of the pandemic will be judged. Trump's denials and incompetence supposedly played only a tiny role in his defeat, but soon-to-come history will judge differently. It may be premature to see the vaccines as the white swan, as the central bankers assert, but the vaccines will win in the end. Now the job is to get there. It's a deeply hidden message, but we smell a potential additional easing by the Fed if conditions become truly awful in Dec and Jan, as seems likely, now that the White House has withdrawn any interest in a second stimulus package and it's in McConnell's hands. The Republicans have no dog in the fight, like working class white people. Yes, the very same people the falsely labelled "populist" party gets to vote for them.
That brings up the question of the two empty Fed Board seats, one of which may get filled by the moronic Shelton, who wants the gold standard back and questions the need for a central bank at all. Since the Senate decides and the Republicans control the Senate, this could happen. But it's not really a big deal, a sprained ankle rather than a broken leg. She can be outvoted. It's the press coverage we need to worry about.
FX traders may try to game the Vaccine Effect, so risk-off until we get closer to actual injections but then risk-on when vaccinations begin. This hardly ever works. As noted, traders operate on expectations. When the second and third vaccines get approved, we could see an abrupt reversal in sentiment. Gird your loins.
Politics: In addition to the Elections Infrastructure Government Coordinating Council contradicting Trump's false claims of voter fraud, various courts are throwing out his cases. Judges in Michigan and Pennsylvania rebuked Trump lawyers for bring cases with no evidence and no standing. In one case, the "evidence" was hearsay and in another, the Trump observers were indeed in the room, not excluded, so no standing.
While observers joke that more foreign leaders have congratulated Biden than have Republicans, including the pope and China, cracks are appearing in the red wall, with a handful now saying Pres-Elect Biden deserves the customary briefings. Apparently, the thought of Trump in charge of national security for another 10 weeks is really scary even to them. Some newscaster worry that Trump has not spoken in public for 7 days, a length of time unprecedented since he announced his candidacy in 2015. This alone is getting scary and scratching nerves.
Meanwhile, Biden named Klain as chief of staff; he's the guy who managed the Ebola threat for Obama. Various Biden task forces are already at work and there is recognition that these guys know how things work, are competent and efficient, and not nuts.
---
This is an excerpt from "The Rockefeller Morning Briefing," which is far larger (about 10 pages). The Briefing has been published every day for over 25 years and represents experienced analysis and insight. The report offers deep background and is not intended to guide FX trading. Rockefeller produces other reports (in spot and futures) for trading purposes.
To get a two-week trial of the full reports plus traders advice for only $3.95. Click here!
This morning FX briefing is an information service, not a trading system. All trade recommendations are included in the afternoon report.
Analysis feed
---
Latest Forex Analysis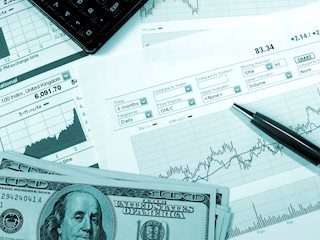 The safe-haven US dollar is hitting multi-month and multi-year lows against its peers while stocks are on fire. What is behind the risk-on rally? Valeria Bednarik, Joseph Trevisani, and Yohay Elam discuss markets' moving parts as 2020 nears its end.
Read more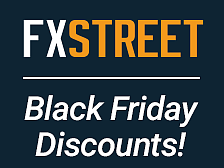 Learn to trade with the best! Don't miss the most experienced traders and speakers in FXStreet Premium webinars. Also if you are a Premium member you can get real-time FXS Signals and receive daily market analysis with the best forex insights!
More info
---