India makes emergency rate cuts
Asia Market Update: Asian indices trade mixed, US equity FUTs decline ahead of expected US House stimulus vote on Friday; It remains unclear how the House vote will be conducted; India makes emergency rate cuts.
General Trend:
- Australian equities underperform, declining sectors include Energy and Financial
- Japanese equity markets rise following losses on Thursday
- Shanghai Property sector rises over 3% in early trading
- Various HK-listed banks are due to report earnings later today (including ICBC, Bank of China, China Construction Bank and Bank of Communications)
- Singapore Airlines declined by over 9%, announced up to S$15.0B stock and convertible bond offering
- USD/JPY declines in the face of general weakness in the US dollar, investors assess recent US weekly jobless claims data; US House may vote on stimulus bill on Friday, Japan's fiscal year is due to end on March 31st
- Japan PM Abe: Lockdown of Tokyo would have severe impact on economy, shares Tokyo Gov Koike's sense of crisis
- Trump and Xi held phone conversation following recent G20 video conference
Headlines/Economic Data
Australia/New Zealand
- ASX 200 opened +0.6%
- (NZ) New Zealand Mar ANZ consumer Confidence Index: 106.3 v 122.1 prior; M/M: -12.9% v -0.5% prior
- (AU) Australia PM Morrison: Planning 3rd round of economic stimulus; Tightens enforcement on self isolation for citizens returning from overseas; all new arrivals to be quarantined for 2 weeks
- (NZ) Reserve Bank of New Zealand (RBNZ) signs MOU with Financial Markets Authority (FMA); to assist each agency cooperate in areas of common interest where cooperation and coordination results in the most effective and efficient regulation of the New Zealand financial system
- (AU) Reserve Bank of Australia (RBA): Excess cash at exchange settlement (ES) accounts at A$63.6B v A$59.3B
- (AU) Reserve Bank of Australia (RBA) adds A$2.25B to banking system through repos v A$2.69B prior
- (AU) Reserve Bank of Australia (RBA) offers to buy total of A$3.0B in bonds v A$3.0B prior
- (NZ) Reserve Bank of Australia (RBNZ) proposes to buy NZ$1.35B in Govt bonds with maturities from 2021-2037 in next week's operation; Operation dates: March 20, April 1 and April 3
- (AU) Australia Feb 8-month underlying cash deficit A$16.3B v -A$13.7Be
Japan
- Nikkei 225 opened +1.9%
- (JP) Japan Mar Tokyo CPI Y/Y: 0.4% v 0.3%e (2-year low); CPI (ex-fresh Food) Y/Y: 0.4% v 0.4%e; CPI (ex-fresh f/energy) Y/Y: 0.7% v 0.6%e
- (JP) Japan PM Abe: Want to take bold steps to reach V-shaped recovery; a 2-year delay to Olympics would put Japan at risk for losing momentum - speaking from parliament
- (JP) IOC expected to make decision on the schedule for the Tokyo Olympics in 3 weeks - Japanese press
- (JP) Japan Econ Min Nishimura: Reiterates no need to declare state of emergency currently
- (JP) JAPAN CABINET OFFICE (GOVT) MARCH MONTHLY ECONOMIC REPORT: Cuts overall economic assessment to "severe" and no longer sees the domestic economy in recovery (after the close yesterday)
Korea
- Kospi opened +4.1%
- (KR) South Korea Mar Consumer Confidence: 78.4 v 96.9 prior (10-year low)
- (KR) South Korea confirms 91 additional coronavirus cases v 104 prior, total cases 9,332 v 9,241 prior
- (KR) South Korea diplomat: Don't expect coronavirus to destabilize North Korea – Yonhap
- 005930.KR To temporarily close another manufacturing plant in Campinas, Sao Paulo Brazil due to coronavirus for 2-weeks until April 12th
- (KR) South Korea Feb duty free sales KRW1.1T, -45.5% m/m
China/Hong Kong
- Hang Seng opened +1.8%; Shanghai Composite opened +1.0%
- (CN) CHINA FEB INDUSTRIAL PROFITS YTD Y/Y: -38.3% V -3.3% PRIOR
- (CN) China National Health Commission Coronavirus Update for March 26th: 55 additional cases (54 imported) v 67 prior; Additional deaths: 5 v 6 prior; Hubei: 0 additional cases v 0 prior; additional deaths: 5 v 6 prior
- (CN) China PBoC Open Market Operation (OMO): Skips reverse repo operations for the 28th consecutive session, Net CNY0B v CNY0B prior
- (CN) China PBOC sets Yuan reference rate: 7.0427 v 7.0692 prior
- (CN) China Ministry of Commerce official Xian Guoyi: China will encourage local authorities to to roll out measures to help stimulate auto sales, including encouraging purchases of new energy vehicles and unveil auto replacement policies - Xinhua
Other Asia
- (IN) INDIA CENTRAL BANK (RBI) CUTS REPURCHASE RATE BY BY 75BPS TO 4.40%; widens rate corridor (intra-policy move)
- SIA.SG Prices 1.77B shares at S$3.00/share in rights offering; To issue S$5.3B in new equity and raise up to S$9.7B through issuance of mandatory convertible bonds; arranged S$4.0B bridge loan facility
- (SG) Monetary Authority of Singapore (MAS): To support lending via a new $60B facility for banks (yesterday after the close)
- (SG) Singapore govt said to allocate another S$48.0B in second virus stimulus package – press (yesterday after the close)
North America
- (US) US House expected to debate stimulus bill for 2 hours starting at 09:00ET (13:00GMT) on Friday (March 27th), unclear if the bill will be able to pass through a voice vote as some Democrats may request a recorded vote; there are talks about a possible roll-call (recorded) vote if a voice vote is blocked
- (US) Pres Trump: G20 leaders expressed 'tremendous spirit' to get coronavirus 'over with'; will have more information next week on relaxing social distancing; expect to speak with China President Xi tonight, expect another deal with China
- (US) Some Lawmakers said to have asked President Trump to delay all tariffs for 90-days – press
- (US) VP Pence: Abbott is seeking approval for a 15-minute coronavirus test; so far 552K coronavirus tests have been completed
- (G7) Considering a plan to invest "several billion dollars" in a research organization to develop a vaccine for coronavirus - press
Europe
- (EU) EU Council President Michel: Leaders' priority is to preserve flow of goods in EU and preserve the single market; EU institutions will lay ground to get out of crisis
- (EU) Germany Chancellor Merkel: impact of coronavirus is likely to be bigger than the 2008 financial crisis; the ESM was created to address this kind of crisis - comments after EU leaders summit
- (IT) Italy total coronavirus cases rise to 80,539 from 74,386 (+8.3% v +7.5% prior); death toll rises to 8,165 from 7,503 prior, +8% d/d
- VOW3.DE CEO: Production shutdown costs €2.2B/week - German Press
- (UK) Feb Auto Manufacturing 122.2K units, -0.8% y/y - SMMT
Levels as of 1:20 ET
- Nikkei 225, +1.7%, ASX 200 -5.3%, Hang Seng +0.4%; Shanghai Composite +0.9%; Kospi-0.1 %
- Equity Futures: S&P500 -2%; Nasdaq100 -1.8%, Dax -2.2%; FTSE100 -2.2%
- EUR 1.1087-1.1023; JPY 109.71-108.26 ; AUD 0.6127-0.6034 ;NZD 0.6015-0.5932
- Gold -0.7% at $1,640/oz; Crude Oil +1.8% at $23.00/brl; Copper +0.2% at $2.187/lb
All information provided by Trade The News (a product of Trade The News, Inc. "referred to as TTN hereafter") is for informational purposes only. Information provided is not meant as investment advice nor is it a recommendation to Buy or Sell securities. Although information is taken from sources deemed reliable, no guarantees or assurances can be made to the accuracy of any information provided. 1. Information can be inaccurate and/or incomplete 2. Information can be mistakenly re-released or be delayed, 3. Information may be incorrect, misread, misinterpreted or misunderstood 4. Human error is a business risk you are willing to assume 5. Technology can crash or be interrupted without notice 6. Trading decisions are the responsibility of traders, not those providing additional information. Trade The News is not liable (financial and/or non-financial) for any losses that may arise from any information provided by TTN. Trading securities involves a high degree of risk, and financial losses can and do occur on a regular basis and are part of the risk of trading and investing.
Analysis feed
---
Latest Forex Analysis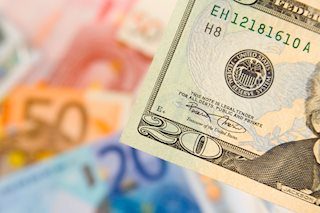 EUR/USD is trading below 1.08, down on the day. The Non-Farm Payrolls report has shown a loss of 701,000 jobs, worse than expected. The ISM Non-Manufacturing PMI surprised to the upside with 52.5 points.
EUR/USD News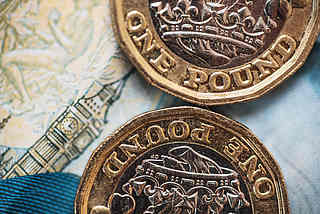 GBP/USD has dropped below 1.23 as the market mood sours. Final UK Services PMI dropped to 34.5 points, worse than expected.
GBP/USD News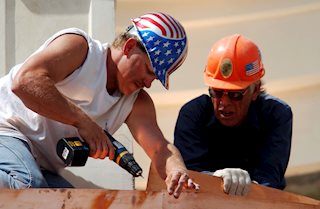 The US lost 701,000 jobs in March, the worst in 11 years. The Non-Farm Payrolls figures are lagging the fast-moving events. Wage growth is also skewed and should be ignored. The safe-haven dollar has room to rise.
Read more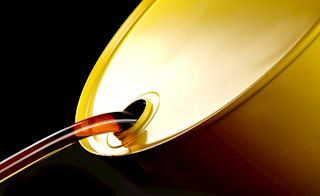 WTI is jumping from multi-year lows following the US President Trump's tweet of yesterday (Thursday) suggesting a Saudi-Russian deal was on the pipeline.
Oil News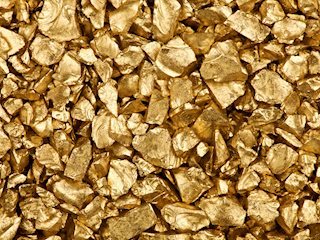 Gold extended its sideways consolidative price action around the $1615 region and had a rather muted reaction to the US monthly employment details
Gold News
---