ECB extends dividend moratorium into 2021
Notes/Observations
- ECB extends dividend moratorium into 2021
- Corporate earning seasons shifting into a higher gear: US companies expected to reporting during the NY morning include Cummins, DR Horton, Corning, Harley Davidson, JetBlue, Labcorp, McDonalds, 3M, Altria Group, Pfizer, Sherwin-Williams, S&P Global, Xerox
- FOMC is widely expected to leave policy unchanged on Wed
Asia:
- Fitch affirmed China Sovereign bonds at A+; Outlook stable
Coronavirus:
- Total global cases 16,426,919 (+1.4% d/d); total deaths: 653.4K (+0.8% d/d)
Europe:
- UK May Lloyds Business Barometer: -22 v -30 prior
- UK PM Johnson said to warn businesses the coronavirus pandemic could worsen again after the summer
- UK said to be finalizing a plan by ministers would shorten the quarantine for people returning from Spain to 10 days if they test negative for Covid-19
Americas:
- Senate Republicans unveiled portions of new COVID relief proposal which confirmed to reduce week unemployment benefit supplement to $200 from current $600/wk. Plan would raise the threshold for suing businesses or schools for exposure to coronavirus; also provides liability limitations for health care providers. Hardest hit companies could get access to a second PPP loan; will also allow businesses to use forgivable PPP funds for personal protective equipment for worker - Senator McConnell: Stimulus bill was a starting place and noted that ot could not pass without Democrats.
- Senate Minority Leader Schumer (D-NY): Republican plan needed much more money for schools
- House Speaker of the House Pelosi (D-CA): Still hoped to come to a compromise on a stimulus bill
SPEAKERS/FIXED INCOME/FX/COMMODITIES/ERRATUM
Equities
Indices [Stoxx600 +0.49% at 367.92, FTSE +0.51% at 6,136.10, DAX +0.42% at 12,893.15, CAC-40 +0.02% at 4,940.52, IBEX-35 +0.97% at 7,240.00, FTSE MIB -0.16% at 19,987.50, SMI +0.39% at 10,312.89, S&P 500 Futures +0.07%]
Market Focal Points/Key Themes: European indices open modestly higher and continued into the green as the session progressed; among better performing sectors are materials and energy; underperforming sectors include consumer discretionary and financials; ECB extended recommendations to banks to not pay dividends, and BOE to study extending as well; IAG unit Iberia reportedly near agreement to buy Air Europa; upcoming earnings expected in US session indlude 3M, Pfizer, Raytheon and McDonald's
Equities
- Consumer discretionary: Delivery Hero [DHER.DE] +3.5% (trading update), Greencore [GNC.UK] +5% (trading update), Mitie Group [MTO.UK] +3% (trading update), LVMH [MC.FR] -4% (earnings)
- Industrials: PSA [UG.FR} +3.5% (earnings), Faurecia [EO.FR] +4% (analyst actions)
- Technology: BE Semiconductor [BESI.NL] +6% (earnings), STMicroelectronics [STM.FR] -3% (offering)
- Materials: Fresnillo [FRES.UK] -5% (earnings)
Speakers
- ECB supervisory board extended its recommendation for banking sector not to pay dividends until Jan 2021. Would not require banks to begin replenishing capital buffers before the peak in capital depletion was reached. The exact timeline to be decided after 2021 EU-wide stress tests
- ECB SSM chief Enria: banks could pay dividends in shares
- BOE statement announced that it would assess the banking sector dividend plan in Q4
- Germany Public Health RKI Institute: latest infection trend is very worrying
- China Foreign Ministry spokesperson Wang Wenbib: Hong Kong to stop extradition agreements with Australia, Canada and UK
Currencies/Fixed Income
- USD retraced some of its steep losses in a very quiet EU session. Little data to motivate any fresh position taking. Focus turning to Wed's FOMC meeting where analysts expect the Fed to keep its policy unchanged. The greenback racked up losses over the past week on perceived growth differentials around the globe. Germany's economic recovery seemed well advanced via recent data releases.
- EUR/USD lower by 0.3% to probe the lower end of the 1.17 handle
- USD/JPY pair little changed at 105.35 area
- Gold gold was choppy in Asia trading after approaching the $2K/oz level. Metal back under $1,930/oz by mid-session on profit-taking ahead of the psychological level
Economic Data
- (NO) Norway Jun Retail Sales M/M: 5.7% v 2.8% prior
- (ES) Spain Q2 Unemployment Rate: 15.3% v 16.1%e
- (SE) Sweden Jun Trade Balance (SEK): 4.9B v 1.9B prior
- (SE) Sweden Jun Retail Sales M/M: 1.0% v 0.8% prior; Y/Y: 3.5% v 2.7% prior
Fixed Income Issuance
- (ID) Indonesia sold total IDR22T vs. IDR20T target in bills and bonds
- (UK) DMO sold £2.75B in 1.25% July 2027 Gilts; Avg Yield: -0.046% v +0.025% prior; bid-to-cover: 2.08x v 2.21x prior; Tails: 0.7bps v 0.3bps prior
- (IT) Italy Debt Agency (Tesoro) sold €3.25B vs. €2.75-3.25B indicated range in 0.0% May 2022 CTZ bonds; Avg Yield: -0.031% v +0.102% prior; bid-to-cover: 1.66x v 1.32x prior (
- (IT) Italy Debt Agency (Tesoro) sold €1.0B vs. €0.5-1.0B indicated range in 0.40% May 2030 Inflation-linked Bonds (BTPei); Real Yield: 0.46% v 1.29% prior; Bid-to-cover: 1.48x v 1.55x prior
Looking Ahead
- 05:30 (ZA) South Africa Q1 Non-Farm Payrolls Q/Q: No est v 0.2% prior; Y/Y: No est v 0.2% prior
- 05:30 (HU) Hungary Debt Agency (AKK) to sell 3-Month Bills
- 05:30 (EU) ECB allotment in 7-Day Main Refinancing Tender (MRO)
- 05:30 (DE) Germany to sell €4.0B in 0.00% Nov 2027 bunds
- 05:30 (ZA) South Africa to sell combined ZAR6.6B in 2026, 2030 and 2032 bonds
- 06:00 (UK) July CBI Retailing Reported Sales: -23e v -37 prior; Total Distribution: No est v -55 prior
- 06:00 (IE) Ireland Jun Retail Sales Volume M/M: No est v -29.5% prior; Y/Y: No est v -26.7% prior (revised from -26.6%)
- 06:00 (IL) Israel Jun Chain Store Sales M/M:
- 06:00 (IL) Israel May Manufacturing Production M/M:
- 06:30 (UK) DMO to sell £1.5B in 1.625% Oct 2054 Gilt
- 06:45 (US) Daily Libor Fixing
- 07:00 (RU) Russia announcement on upcoming OFZ bond issuance (held on Wed)
- 07:00 (BR) Brazil July FGV Construction Costs M/M: 0.8%e v 0.3% prior
- 07:45 (US) Goldman Economist Chain Store Sales
- 07:45 (UK) BOE to buy £1.15B in APF Gilt purchase operation (3-7 years)
- 08:00 (UK) Daily Baltic Dry Bulk Index
- 08:45 (UK) BOE to buy £1.15B in APF Gilt purchase operation (7-20 years)
- 08:55 (US) Weekly Redbook LFL Sales data
- 09:00 (US) May Case-Shiller Home Price Index (20- City) M/M: 0.30%e v 0.33% prior; Y/Y: 4.05%e v 3.98% prior; House Price Index (HPI): No est v 224.08 prior
- 09:00 (US) May S&P Case-Shiller (overall) Y/Y: No est v 4.73% prior; House Price Index (HPI): No est v 217.72 prior
- 09:00 (EU) Weekly ECB Forex Reserves
- 09:30 (BR) Brazil Jun Current Account Balance: $3.8Be v $1.3B prior; Foreign Direct Investment (FDI): $3.5Be v $2.6B prior
- 09:30 (BR) Brazil Jun Total Formal Job Creation: -220.0Ke v -331.9K prior
- 09:45 (UK) BOE to buy £1.15B in APF Gilt purchase operation (20+ years)
- 10:00 (US) July Consumer Confidence Index: 95.0e v 98.1 prior
- 10:00 (US) July Richmond Fed Manufacturing Index: 5e v 0 (flat) prior
- 10:00 (MX) Mexico Weekly International Reserve data
- 11:30 (US) Treasury to sell 2-Year FRN Notes
- 13:00 (US) Treasury to sell 7-Year Notes
- 15:00 (AR) Argentina Jun Trade Balance: No est v $1.9B prior
- 16:30 (US) Weekly API Oil Inventories
- 17:00 (KR) South Korea July Consumer Confidence: No est v 81.8 prior
- 19:01 (UK) July BRC Shop Price Index Y/Y: No est v -1.6% prior
- 21:10 (JP) BOJ Outright Bond Purchase operation for1~3 Years; 3~5 Years maturities
- 21:30 (AU) Australia Q2 CPI Q/Q: -2.0%e v +0.3% prior; Y/Y: -0.5%e v +2.2% prior
All information provided by Trade The News (a product of Trade The News, Inc. "referred to as TTN hereafter") is for informational purposes only. Information provided is not meant as investment advice nor is it a recommendation to Buy or Sell securities. Although information is taken from sources deemed reliable, no guarantees or assurances can be made to the accuracy of any information provided. 1. Information can be inaccurate and/or incomplete 2. Information can be mistakenly re-released or be delayed, 3. Information may be incorrect, misread, misinterpreted or misunderstood 4. Human error is a business risk you are willing to assume 5. Technology can crash or be interrupted without notice 6. Trading decisions are the responsibility of traders, not those providing additional information. Trade The News is not liable (financial and/or non-financial) for any losses that may arise from any information provided by TTN. Trading securities involves a high degree of risk, and financial losses can and do occur on a regular basis and are part of the risk of trading and investing.
Analysis feed
---
Latest Forex Analysis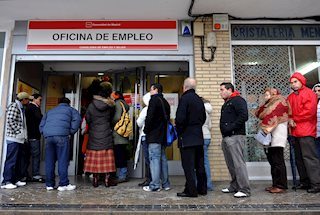 The US dollar is on the back foot after the large bond auction and as optimism prevails in markets despite the fiscal impasse in Washington. Sino-American tensions and a US-EU are eyed ahead of weekly jobless claims.
Read more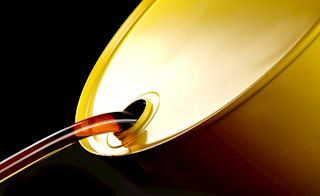 WTI defies the previous day's pullback from $43.12 with a bounce off $42.76. The energy benchmark flaunted the biggest gains in a month on Wednesday while keeping a one-week-old ascending trend channel formation.
Oil News
---