Currency market: EUR/USD vs USD/CAD and EM divergence
Last week's massive USD V Non USD divide created this week's divergence to affect all cross pairs. Markets require agreement to movements and this week, agreement is non existent. Many currency pairs entered problem status to inform ranges are off kilter.
G28 currency pairs seem to run in 2 week intervals or 2 week cycles. This fits for example GBP/CHF and many others. Once the quick run ends then the currency pairs go dead for 1 to 2 weeks.
Overbought USD/JPY is matched by oversold JPY cross pairs. Overbought USD/JPY and USD/CHF are divergent to neutral CHF/JPY. Oversold EUR/NZD Vs neutral GBP/NZD. Oversold EUR/NZD is divergent to oversold NZD/USD. AUD/USD and AUD/EUR lack symmetry. AUD/NZD begins the week overbought to neutral AUD/USD. EUR/AUD and GBP/AUD begin the week in horrible positions.
Deeply oversold USD/CAD begins the week divergent to massive oversold EUR/USD, GBP/USD, and NZD/USD.
NZD/EM, GBP/EM and AUD/EM currencies as well lack viable trades and direction. The bright spot after 5 weeks is USD/EM and EUR/EM are beginning to clearly diverge as USD/EM overbought and oversold EUR/EM. With proper movements this week, USD/EM and EUR/EM trades next week should open perfectly.
Best EM currencies this week are short USD/CZK and long EUR/CZK. Same for USD/KRK and EUR/HRK, USD/KRW and EUR/KRW, USD/MYR and EUR/MYR, USD/SEK and EUR/SEK, USD/ZAR and EUR/ZAR.
The best currency as a reflection to the entire currency market as EM and G28 is CAD/ZAR and CAD/ZAR is currently massive overbought to solidify compliance to overbought USD and oversold EUR/USD and non USD.
Weekly, at least 1 currency of the 7 majors exist in EM markets as stand alone to reflect clear winners and insight to trades. This week, USD/CAD and CAD/EM is the only currency in perfect agreement as short CAD/EM and long USD/CAD.
Most interesting to divergence this week is massive oversold USD/CAD and EUR/USD. EUR/USD 5 year average at 1.1478 and USD/CAD located just above at 1.3067. USD/CAD trades between GBP/USD and EUR/USD.
How is the health of G28 currency markets from September to October.
Average 27.8323 Vs September 4th 28.0032.
Difference minus 1709 pips.
Range today 7572 - 2005 pips.
September Range 7619 vs 2018 pips.
Range Changed by 3006 pips.
From 28 currency pairs, each pair traded today 171 pips Vs September 172 or no change.
This means 172 pips for 1 month per 28 currency Pairs.
Markets are Dead and ready for the funeral.
You'll see Stock Markets & commodities trade far less point movements than currencies which means currencies are the only game in town.
Overall, market prices are to High today and the same reading for September.
Trading currencies and other financial instruments carries a degree of loss and possible loss of entire investments. Please managed your own risks, stop loss, and margins requirements.
Feed news
---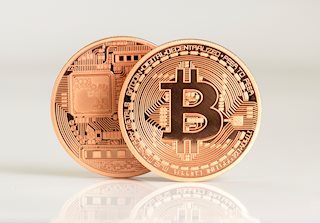 Bitcoin price has witnessed a massive crash over the past week, undoing the gains seen since July 25. Ethereum, Ripple and other altcoins have followed suit, experiencing an even worse crash.
Read more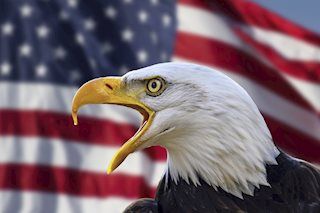 Manufacturing, Services and Composite PMI all fell to their lowest levels since 2020. There didn't seem to be much reaction at the time but the downbeat data likely won't help the market's mood improve.
Read more
---