Crude, nickel and palladium rise amid Russia concerns
Asia Market Update: Equity markets trade mixed after sharp losses on Wall St; there were no takers at the BOJ's fixed-rate JGB operation; China MLF rate in focus; Crude, Nickel and Palladium rise amid Russia concerns.
General trend
- AUD and NZD decline; EUR pared gain.
- USD/JPY rises after prior decline; UST yields also move higher [yield curve extends flattening].
- Will the BOJ continue to conduct fixed-rate operations?; 5-year JGB yield hits highest since Dec 2015.
- Copper rises after prior decline.
- China Iron Ore FUTs drop >8% amid regulatory concerns.
- US equity FUTS move between gains and losses after prior decline.
- Energy firms trade generally higher.
- Tire makers decline after results from Goodyear.
- Nikkei 225 declines by >2.5% following holiday; Automakers drop [USD/JPY is below ¥116].
- Japanese Consumer Staples and Insurance firms to report earnings [Kirin, Suntory, Lion Corp, Japan Post Insurance, T&D Holdings, Dai-ichi Life, Sompo].
- Other cos. to report include Toshiba, Rakuten, Dentsu, Recruit, Japan Tobacco, Kubota Corp, Nippon Paint, Matsumotokiyoshi.
- Property firms and Financials trade sharply lower in Shanghai and HK; Zhenro Properties remains volatile.
- S&P ASX 200 has outperformed; Energy and Financial indices outperform; Consumer discretionary index supported by JB Hi-Fi; REITS lag on higher rates and ex-dividends.
- BHP to report H1 results on Tuesday.
- UMC's Suzhou (China) production impacted by local COVID measures.
- The PBOC generally conducts MLF operations around the 15th each month [Tues].
- RBA Feb minutes due tomorrow [Feb 15th].
Headlines/Economic data
Australia/New Zealand
- ASX 200 opened -0.0%.
- JBH.AU Reports H1 (A$) Net 287.9M v 317.7M y/y; EBIT 420.5M v 462.7M y/y; Rev 4.86B v 4.9B y/y; will not give FY22 guidance.
- BLD.AU Reports H1 (A$) underlying Net 145M v 156M y/y; adj EBIT 238M v 215M y/y; Rev 2.4B v 2.70B y/y.
- CWN.AU Confirms to accept A$13.10/shr Blackstone offer in a A$10B deal, break fee of A$89M payable to either party.
- (AU) Australia sells A$500M v A$500M indicated in 2.75% Nov 2028 bonds; Avg Yield: 1.9903% ; bid-to-cover: 3.11x.
- WBC.AU Completes A$3.5B off market share buyback at A$20.90/shr (4.6% of share).
Japan
- Nikkei 225 opened -1.4%.
- (JP) Bank of Japan (BOJ) offers to buy 5-10 year JGBs at fixed rate of 25bps; Opens window to buy unlimited amount of 10-year JGBs at 0.25% (as expected).
- (JP) Bank of Japan (BOJ): There were no takers in 5-10-year JGB Fixed-Rate buying operation.
- (JP) Japan's four largest ESG funds have put at least 95% of their net assets overseas – press.
- (JP) Japan Chief Cabinet Sec Matsuno: Reiterates to leave monetary policy to BOJ.
- 4004.JP Reports FY21 Net -¥12.1B v -¥76.3B y/y, Op +¥87.2B v -¥19.5B y/y, Rev ¥1.42T v ¥973.7B y/y; Guides initial FY22 Net ¥27.0B, Op ¥84.0B, Rev ¥1.40T.
Korea
- Kospi opened -1.2%.
- (KR) South Korea opposition presidential candidate Yoon leads Lee 43.5% to 40.4% - Yonhap.
- (KR) South Korea Unification ministry: Closely monitoring North Korea's nuclear missile activities - Yonhap.
China/Hong Kong
- Hang Seng opened -0.7%; Shanghai Composite opened -0.3%.
- (CN) Renewed speculation of PBOC rate cuts during Q1.
- (CN) China PBOC Q4 Policy Implementation Report: To meet financing needs of economy; Vows to increase support for real economy (Friday).
- (CN) China PBOC sets Yuan reference rate: 6.3664 v 6.3681 prior.
- (CN) China PBOC Open Market Operation (OMO): Sells CNY10B in 7-day reverse repos v CNY20B prior; Net drain CNY210B v Net drain CNY180B prior.
Other
- DBS.SG Reports Q4 (S$) Net 1.4B v 1.0B y/y; Rev B v 3.3B y/y; raises annual dividend 9% to S$1.44/shr.
- UMC Suzhou Unit has suspended production in China due to coronavirus, not expecting major impact from production halt.
North America
- AJRD Lockheed Martin ends agreement to acquire Aerojet Rocketdyne due to FTC action.
- (CA) Ambassador Bridge has been fully reopened after police clear out protests - press.
Europe
- (RU) Biden said to have warned Putin of "swift and severe" costs should Russia invade Ukraine – press.
- (UK) John Lewis notes excellent Christmas sales at Waitrose, cost cuts boosted profit in a "fantastic achievement given the complexity of trading through this year" - UK press.
Levels as of 00:15ET
- Hang Seng -1.4%; Shanghai Composite -0.9%; Kospi -1.2%; Nikkei225 -2.1%; ASX 200 +0.4%.
- Equity Futures: S&P500 +0.3%; Nasdaq100 +0.3%, Dax +0.2%; FTSE100 +0.6%.
- EUR 1.1369-1.1338; JPY 115.60-115.29 ;AUD 0.7150-0.7116; NZD 0.6650-0.6613.
- Commodity Futures: Gold +0.7% at $1,854/oz; Crude Oil +1.6% at $94.62/brl; Copper +1.4% at $4.50/lb.
All information provided by Trade The News (a product of Trade The News, Inc. "referred to as TTN hereafter") is for informational purposes only. Information provided is not meant as investment advice nor is it a recommendation to Buy or Sell securities. Although information is taken from sources deemed reliable, no guarantees or assurances can be made to the accuracy of any information provided. 1. Information can be inaccurate and/or incomplete 2. Information can be mistakenly re-released or be delayed, 3. Information may be incorrect, misread, misinterpreted or misunderstood 4. Human error is a business risk you are willing to assume 5. Technology can crash or be interrupted without notice 6. Trading decisions are the responsibility of traders, not those providing additional information. Trade The News is not liable (financial and/or non-financial) for any losses that may arise from any information provided by TTN. Trading securities involves a high degree of risk, and financial losses can and do occur on a regular basis and are part of the risk of trading and investing.
---
Follow us on Telegram
Stay updated of all the news
Recommended Content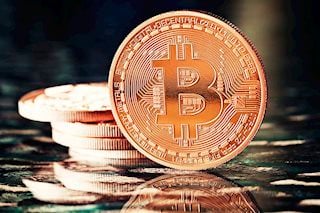 Bitcoin price just like other assets, is highly impacted by the macro-financial developments. This includes the Nonfarm Payrolls (NFP) report released by the BLS of the United States.
Read more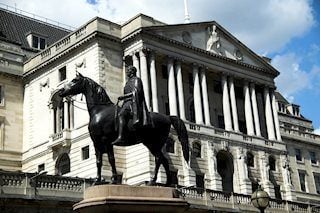 When the Federal Reserve kept rates unchanged back in November for the second meeting in a row there was still the distinct possibility that the final meeting of 2023 would provide the possibility of one more rate rise to round off the year in line with Fed policymakers dot plot forecasts of 5.6%.
Read more
---