WHAT INFLUENCES FOREX MARKET
The currency market is a way to take an in-depth look to analyze how a country is performing, or to put it better, an overall view of a nation's economic health. The currency market is vast and due to the volatile nature of the world, current events, supply, and demand, the price of one currency compared to another is ever-changing.
There are 180 recognized currencies currently in circulation globally, in use across 195 different nations. These United Nations recognized currencies are known as Fiat Currencies with the oldest being the Great British Pound which dates back to the 8th Century and is still in use today - recognized as one of the power 3 in the Forex Market alongside the Euro and US Dollar. It is common that when traders open an account with a Forex broker, they will be given the option to choose one of the 3 aforementioned currencies as the 'baseline' currency within their account.
This article will explore how different economic and global factors can affect the currency markets and in turn, how this may affect your decision as a trader, on when to get involved in the market and when to stay away from a volatile market. Moreover, how to identify when to go long or short on a currency pair.
Tradable Currencies
When trading Forex, there are 3 core categories of tradable currency groups.
Major Pairs - The 8 common pairs all of which contain USD as the base currency or counter currency and one of the following - EUR, CAD, GBP, CHF, JPY, AUD, NZD.
Cross Pairs - These are any 2 major currencies which do not contain the US Dollar as the base or counter currency. These are deemed more volatile than Major Pairs. Examples include GBP/AUD, EUR/CAD, and NZD/CAD to name a few.
Exotics - These are quite literally, exotic currencies, lesser well-known currencies which can be extremely volatile in the market. These include South African Rand, Hungarian Forint and Polish Zloty.
Inflation Rates
Inflation rates impact every consumer, trader or business in some way, shape or form - this is one of the key drives that can impact prices of goods and commodities, stocks, and crucially, the Forex market.
Inflation can be used as a scale to measure how quickly goods and services 'inflate' (increase) over time. Increases in inflation indicate that prices of said goods and services are rapidly climbing. That being said, even if the rate of inflation decreases, prices of goods are still on the rise - just at a slower pace.
As inflation rates increase, the spending power of a household will decrease meaning that household may have to cut back on a few luxuries and economize in certain areas. I.e. Buy cheaper cuts of meat from the butchers or not buy designer footwear. On a larger scale, this can have a broader impact on countries as a whole and the overall performance of their currency in the Forex market. The same can be said with deflation. If investors see that prices of goods and services are falling, this may be an indicator that the economy is not in such good shape - meaning that inflation, as well as deflation, can be signs of a poorly performing economy, in turn negatively impacting a country's currency.
In situations as stated, this is where central banks usually step in and attempt to find an appropriate level of inflation usually close to the 2% mark. Should the inflation rate move within the range set by a central bank, this will not affect a currencies value too much. However, if this moves outside the inflation range, then this can drastically affect the currency value of a particular nation. To counter this and protect consumers, central banks move towards raising interest rates.
In terms of Forex trading, when inflation rates are high, a trader will usually buy a currency within their fx account (going long). If a trader sees that central banks will increase interest, then this is a key indicator that will increase the value of a currency. That being said, too much inflation can harm the capital within an economy. For these reasons, it is useful to understand inflation rates as an economic indicator but very difficult to use as a sole indicator of whether the value of a currency will increase or decrease.
There are several; causes of inflation. These include Government debt, Monetary and Fiscal Policy, Consumer Confidence, Manufacturing Costs and Currency Devaluation to name but a few.
Government Debt
When a country borrows money, they take on debt. To repay these monies, governments will implement policy to cover the aforementioned debt. Methods may include an increase in cash money printed or, probably the most popular form - raising taxes. Higher taxes to businesses will, in turn, impact the consumer in that they pay a higher price for goods and services rendered.
This is a natural chain effect in the cost being handed down, the further down the chain money travels - passing on the corporate tax increase to the consumer to continue to operate at a profit. Increasing the money supply in a country is the primary cause of inflation.
As a Forex trader, government debt can be used as a good indicator of economic stability. When we use Greece as a case study and the banking collapse of 2009, this led to a spike in interest rates and a distrust in the banks themselves. As a trader, one would look at the impact and strain this would have on the Euro as the EU looked to bail Greece out of financial ruin. In this case, it would be better to short the Euro.
Interestingly, this also had an impact on Cryptocurrency. When the bailouts in Greece happened, the Greek bank account holders who held more than $100,000 in their accounts were liable to contribute towards paying off the EU debt. This was a term and condition set by Brussels in that they would not bail Greek banks out the full amount. The account holders with over $100,000 had up to 40% of their capital wiped out. Of course, this had a massive impact on the value of the Euro. What it also signaled was a transition in the trust from centralized currencies into Cryptocurrencies.
At the time of the collapse, the price in Cryptocurrency surged, due to a massive distrust in centralized banking systems. Traders were capitalizing on this Government debt and going long on Cryptocurrencies with profit in mind.
Interest Rates
Interest rates are set by central banks as a tool to manage an economy by 2 standard methods;
Increase interests to manage inflation
Lowering interest to help economic growth
When central banks of countries lend money to other banks, standard interest determine the amount of money the borrowing banks must repay. Larger banks also lend to smaller banks as well as civilians and businesses in the shape of loans to gain interest.
When banks increase their interest rates, borrowers naturally are exposed to a greater expense when borrowing - interest rates increase as does the amount of money due back to the bank.
To put interest rates into context, higher interest rates mean that homeowners will have an increase in their monthly mortgage repayments. This is a tool used to tackle excessive inflation. If a household has less disposable income each month, they will not excessively spend. Households with greater outgoings will have less money to spend on non-essentials. As consumer demand subsides, so does the price of goods and services.
There are a few benefits to higher interest rates. A higher interest rate indicates a stronger economy meaning an increase to potential investors. Meaning the more investment into an economy, the greater the strength of the currency of that particular country.
As a trader, search for a forex broker which will allow you a range of currency pairs to trade on. The more research a trader puts into interest rates, a better idea they will have of economic performance. A strong economy indicates a strong currency.
Summary
What we can take away from this article is that economic indicators undoubtedly help identify the strengths and weaknesses of an economy. As a trader and aiming to become a successful Forex trader, we can use such economic reports to determine the probable value of a nation's currency.
Increased interest rates are used as a tool to keep inflation down and to help stimulate economic growth. When we look at inflation we can see that this is a tool used to measure price increases on products and services and how they increase over time.
As a trader, it is important to use a range of research materials when thinking about the strength of one currency lined up against another. What is also of pinnacle importance on the path to success is to remain current. What we mean by this is keeping up with the latest market news, economic events and global political events to keep a handle on where markets might move.
New ECN/STP broker EagleFX offers its users over 55 Currency pairs including majors, crosses, and exotics coupled with an integrated economic calendar to help you stay ahead of the curve and up to date with the latest market news and press releases. Giving you the added edge! Join for free today!
Good luck!
Risk Warning: CFD and Spot Forex trading both come with a high degree of risk. You must be prepared to sustain a total loss of any funds deposited with us, as well as any additional losses, charges, or other costs we incur in recovering any payment from you. Given the possibility of losing more than your entire investment, speculation in certain investments should only be conducted with risk capital funds that if lost will not significantly affect your personal or institution's financial well-being. Before deciding to trade the products offered by us, you should carefully consider your objectives, financial situation, needs and level of experience. You should also be aware of all the risks associated with trading on margin.
Education feed
---
Editors' Picks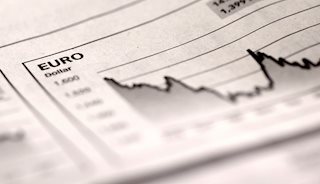 The EUR/USD pair trades around the 1.19 mark after the Eurozone Q2 Prelim GDP beat estimates with 2% while US PCE inflation rose by less than anticipated in June, printing at 3.5% YoY. Risk-on mood persists.
EUR/USD News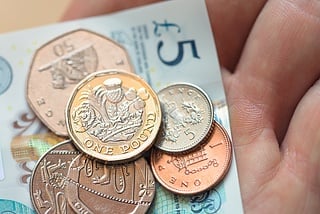 GBP/USD retreated from near the 1.4000 level, but the greenback remains away from investors' radar. Optimism over the Brexit issue and the declining trend in new COVID-19 cases in the UK offers support to the pound.
GBP/USD News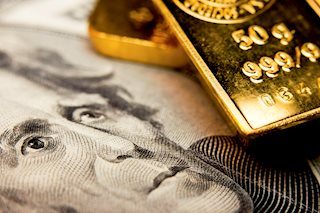 Gold traded with a mild negative bias around the $1,825 region, or daily lows, during the early North American session, albeit lacked any follow-through selling.
Gold News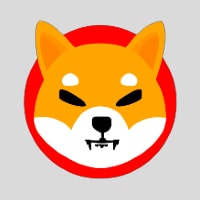 Leading investment platform eToro has been adding cryptocurrency assets on popular demand from users. The Dogecoin killer recently amassed 600,000 holders despite range-bound price action.
Read more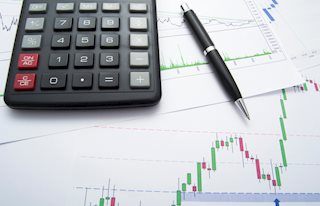 NYSE:NIO added 1.86% as EV and China stocks bounced back again. Nio rides higher as industry leader Tesla gets some major upgrades. Nio rival XPeng releases a refreshed look for its compact SUV.
Read more
RECOMMENDED LESSONS
Discover how to make money in forex is easy if you know how the bankers trade!
In the fast moving world of currency markets, it is extremely important for new traders to know the list of important forex news...
Chart patterns are one of the most effective trading tools for a trader. They are pure price-action, and form on the basis of underlying buying and...
The forex industry is recently seeing more and more scams. Here are 7 ways to avoid losing your money in such scams: Forex scams are becoming frequent. Michael Greenberg reports on luxurious expenses, including a submarine bought from the money taken from forex traders. Here's another report of a forex fraud. So, how can we avoid falling in such forex scams?
Trading is exciting. Trading is hard. Trading is extremely hard. Some say that it takes more than 10,000 hours to master. Others believe that trading is the way to quick riches. They might be both wrong. What is important to know that no matter how experienced you are, mistakes will be part of the trading process.
---