Financial markets and climate risk
Sustainability, ESG and climate change concerns are reshaping investment
Climate change is impacting businesses and societies around the world, making climate risk and sustainability a top priority for companies in all industries. Climate risk is transforming markets and redesigning capital allocation, investments, and growth strategies. Sustainability transactions more than tripled in value in 2021 to $164 billion (Refinitiv). Based on market analysis and trends observed over the last 5 years, the transition to "green growth" represents an historic investment opportunity which in our opinion will be bigger that the internet boom of 1990s. We believe that at least $5 trillion annually will be invested in sustainability by 2025. This represents the largest capital reallocation in history. At the same time, approximately $12 trillion worth of assets will have to be retired or phased out to comply with new ESG and carbon reduction regulations.
The climate risk
The risks associated with climate change has become clearer to all and as it manifests itself in many forms. Physical risks to companies located in areas prone to flooding, droughts, or wildfire, for instance, are well known. Business continuity and supply chain risk caused by other natural hazard are also becoming more predictable and company are starting to embrace multi-sourcing (diversifying their supply base) to avoid and/or better absorb any choc caused by climate induced events. Less understandable and predictable, however, are the risks that come with seeking to address corporate carbon footprints and emissions reduction targets. That's where systematic data analytics, geospatial analysis and risk modelling are needed. Such transition risks include stranded assets, credit exposures, investment in "brown" sectors and missing emissions targets. Broadly speaking, if we look at how climate risk, hazard and vulnerabilities interacts, we can estimate the probable annual global GDP losses. According to Swiss-Re, by 2050 climate change could cause $23 trillion in global GDP losses (in 2022 the global GDP was US$ 85,2 trillion), corresponding to 11 to 14 per cent off global economic output.
Market trends
Due to climate risk, deal making, and investment are changing rapidly across all sectors. Most dealmakers and investment professionals are accepting that all due diligence needs to have an ESG and climate component going forward. Additionally, investor scrutiny of climate risk is rising fast, and consumers and employees are demanding product and services that are green and socially sound. Investment committees are no longer approving investments without a gender balanced team and without clear climate disclosure and transparency. In other words, expect ESG and climate compliance to grow rapidly with the Central Banks and the stock markets regulators becoming the guarantor of climate regulation enforcement.
Who are the new climate data leaders?
Credit ratings, consulting firms and financial institutions are rushing to acquire climate risk data analytics firms to bring expertise, analytics, and environmental risk knowledge to their clients. These institutions seek to provide better data, technology and innovative analytical solutions that are indispensable to price asset risk as their exposure to climate change increases. These early movers have understood that most firms are unable to perform physical climate risk analysis, geospatial analysis of future climate events, and broader sectoral stress testing. And they aim to become the provider of choice for all ESG related risk. Furthermore, these institutions are seeking to help devise ESG based investment strategies to help their clients beat market returns. Based on the billions of dollars invested by S&P, Moody's, Dow Jones Global and Mckinsey, it is clear that they believe that they need to better understand the climate, social, and governance risks facing companies in order to be part of the massive green market transformation.
Conclusion
As confirmed by numerous recent sector risk assessment, while there are trillions of dollars at risk, there are also trillions of dollars of opportunity. Scientists and the insurance markets are telling us there is about $22 trillion in exposure to climate change risks over the next 10 years. In the Americas alone, we're looking at half a trillion dollars of agricultural productivity lost every year because of ecosystem depletion. If we add climate change, biodiversity impacts, social inequality, damage, and loss to the economy could range between 5% and 20% of global output per year. The overwhelming takeaway is that ESG and climate risk have emerged as essential M&A driver for the foreseeable future. Understanding the risks, a company faces is vital to lenders and investors, who need to decide if it is safe to provide them with loans, back their bonds or buy their assets. We think this disruption will move even faster and be broader than digital transformation of 1990s. Climate risk data will soon become as important as credit, liquidity and other financial risk analyses, and the Security Exchange Commission proposed disclosure guidelines represent a strategic catalyst for green growth investment going forward.
The information provided by Empower Capital is for general information purposes to foster the dialogue and the discussed topics. All the information on these articles are provided in good faith. However we make no representation or warranty of any kind, expressed or implied regarding the validity, adequacy, accuracy, completeness, and reliability of any information provided.
---
Follow us on Telegram
Stay updated of all the news
Editors' Picks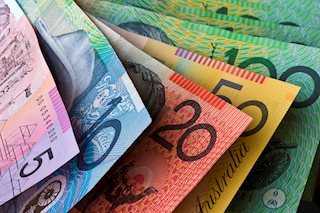 The AUD/USD finished Wednesday's session in the green, gaining 0.26%, though well below the day's highs at 0.6758. As the Asian Pacific session begins, the AUD/USD trades at 0.6683, slightly below its opening price by 0.01%.
AUD/USD News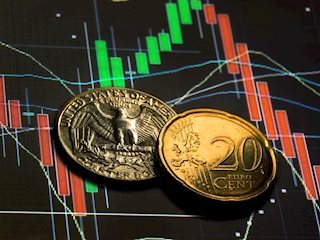 EUR/USD reached levels above 1.0900 for the first time since early February after rising more than a hundred pips following the Federal Reserve meeting. It then retreated to 1.0855, as the greenback recovered ground across the board, boosted by a deterioration in market sentiment.
EUR/USD News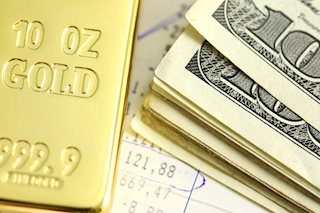 Spot gold jumped to $1,978 during Fed Chair Powell's press conference and then pulled back. A decline in US yields and broad-based Dollar weakness is offering support to the yellow metal, which is up more than 1% on the day.
Gold News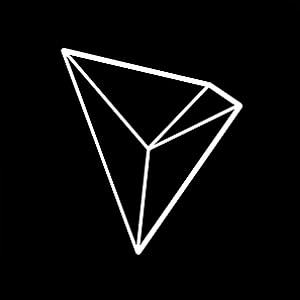 TRON price plummeted on March 22 after the cryptocurrency became the new target of the ongoing regulatory crackdown in the United States. The Security and Exchange Commission (SEC) is now looking into Tron founder Justin Sun's company and related entities of the altcoin's ecosystem.
Read more

The Fed's decision to hike rates by 25bp was widely anticipated by both the markets and economists ahead of the meeting. In line with our expectations, Fed made no changes to its QT, and the median 'dot' continued to signal Fed Funds Rate at 5.00-5.25% through 2023.
Read more
RECOMMENDED LESSONS
Discover how to make money in forex is easy if you know how the bankers trade!
In the fast moving world of currency markets, it is extremely important for new traders to know the list of important forex news...
Chart patterns are one of the most effective trading tools for a trader. They are pure price-action, and form on the basis of underlying buying and...
The forex industry is recently seeing more and more scams. Here are 7 ways to avoid losing your money in such scams: Forex scams are becoming frequent. Michael Greenberg reports on luxurious expenses, including a submarine bought from the money taken from forex traders. Here's another report of a forex fraud. So, how can we avoid falling in such forex scams?
Trading is exciting. Trading is hard. Trading is extremely hard. Some say that it takes more than 10,000 hours to master. Others believe that trading is the way to quick riches. They might be both wrong. What is important to know that no matter how experienced you are, mistakes will be part of the trading process.
---