5 Small Countries Making A Big Impact In Cryptocurrency And Blockchain
Blockchain technology has come a long way since its first intended use for cryptocurrency. Over the course of the past year, so many companies (both private and public) have been incorporating blockchain in some form or fashion.
Now, there are quite a few countries following suit! Despite the regulations that are freaking out so many crypto investors, around the world, there are many smaller economies that are adopting or planning to utilize blockchain technology and cryptocurrency for different industries.But what countries are showing some of the most impact and growth among the blockchain and cryptocurrency communities?
We focused on five countries that are slowly becoming standouts in crypto and blockchain. Find out which ones you should be keeping an eye on.
Georgia
Georgia is a small country located just north of the eastern side of Turkey and, based on geography alone, does not seem like a place where one would see much growth in blockchain technology or cryptocurrency. According to a 2017 Global Cryptocurrency Benchmark study from the University of Cambridge Centre for Alternative Finance, Georgia was ranked second in cryptocurrency mining volume.
With a total population of approximately four million, the country of Georgia has nearly less than half the population of the US state of Georgia, which may leave some people wondering how this country was able to reach such a high position. This can be attributed to the country's minimal regulations over cryptocurrency and its affordable electricity with hydropower.
Many people in Georgia have also begun mining from processors in their homes, which can be "easy money" for some. In an article for NPR, a Georgian man said he made an average of $800 USD per month mining crypto last year, while the extra electricity he required only cost around $80 more per month.
Although a majority of the cryptocurrency mining in Georgia comes from the US-based tech company Bitfury, who have a data center near the edge of the country's capital Tbilisi, it seems to be on its way to being more acceptable of cryptocurrency. The Georgian Girchi political party had also reportedly gained funds through the mining of the cryptocurrency Monero (XRM) through the processors of the party's supporters.
Luka Kobalia, co-founder of the Tbilisi-based blockchain technology training company Blockmentor, told NPR that "everything about the way the economy functions is going to change" with blockchain and cryptocurrency.
Thailand
According the same Cambridge University study, China ranked number one in cryptocurrency mining, but that doesn't mean it's the only Asian country dipping its toes into the cryptocurrency and blockchain world. Thailand has a strong and growing blockchain sector that is filtering its way into other industries in the country.
The country's postal service, Thailand Post, announced in 2017 that it would be using blockchain technology for its services, according to an article from the Bangkok Post. The Thailand Post will be using blockchain to track packages that carry high in value luxury items, a decision that the Post's director Thitipong Nandhabiwat has said will make sure that only authorized people will be able to open a package.
Nandhabiwat has also called blockchain "secure and trusted."
In January 2017, Thailand's Electronic Transaction Act 2001 was being amended by the country's Electronic Transactions Development Agency to include the support and use of blockchain-powered smart contracts.
The influence of blockchain moving into the country's major industries can be taken as a sign that Thailand could be an example to other larger countries on the benefits of blockchain technology.
Malta
Malta, an island country in the Mediterranean Sea near Italy, is home to most of the legal trading of cryptocurrency. According to an article from Bloomberg, Malta offers friendlier jurisdictions for cryptocurrencies, as the country has regulations that "will offer legal certainty in a space that is currently unregulated."
In March 2018, the Binance cryptocurrency exchange announced that it will be moving its headquarters from Hong Kong to Malta, due to more strict regulations on virtual currencies in Asia. After that, the Maltese Prime Minister Joseph Muscat posted a tweet to welcome the exchange to Malta after the announcement had been made, showing off the country's acceptance of cryptocurrency.
Malta has also been shown to be optimistic of the development of blockchain and digital currencies. In a consultation paper, the government noted that blockchain "can be used for much more than the transfer of currencies."
The island nation has also proposed, earlier this year, the creation of the Malta Digital Innovation Authority (MDIA).
The MDIA would help to promote several policies and objectives including "[fostering], [promoting] and [facilitating] the advancement and utilisation of digital ledger technology and its design and uses," and "[promoting] education on ethical standards and legitimate exploitation, use and creation of technology in particular digital ledger technology."
Liechtenstein
Liechtenstein (not to be confused with Lichtenstein, Germany) is a small country situated between Switzerland and Austria that has helped make it easier for cryptocurrency businesses to be created. According to a Forbes article, the country is "home to more registered businesses than citizens," including those of cryptocurrency and blockchain.
A bank account is not needed to start a company in Liechtenstein and process can be done by using Bitcoin (BTC) or Ethereum (ETH), rather than fiats.
Yanislav Malahov, who is creating the Aeternity blockchain, told Forbes that he founded the blockchain company with 50,000 Swiss francs, or approximately $50994.40 USD, of ETH.
An added benefit of Liechtenstein is that the country is part of the European Economic Area (EEA), but not a part of the European Union (EU). This allows business in cryptocurrency and blockchain access to trades across Europe, while avoiding some of the stricter regulations enforced by the EU.
The country also features monthly blockchain meetups in its capital city of Vaduz.
Cyprus
Cyprus is another island country located in the Mediterranean Sea, south of Turkey, and is home to The University of Nicosia, one of the first schools to offer programs in blockchain and cryptocurrencies, such as a Masters of Science in Digital Currency. According to the university, the program is meant to "to fill an important gap that exists today between the supply of and demand for academic knowledge in the area of digital currency."
Recently, the Ripple blockchain created the University Blockchain Research Initiative and donated approximately $50 million USD to universities across the globe, including Cyprus' University of Nicosia. Education on cryptocurrencies and blockchain is important. The more people that are able to understand the concept and technologies behind them, the easier it may be to integrate them into society.
These smaller countries are beginning to have their own influence on the cryptocurrency and blockchain communities.
Through accessibility, education and acceptance, countries like Malta, or Liechtenstein or Thailand allow these technologies to be seen in a positive light.
Although the future of blockchain and cryptocurrency is still very much up in the air, the potential for their use is starting to be realized in some surprising places.
---
Benzinga does not provide investment advice. All rights reserved.
Join Telegram
---
Follow us on Telegram
Stay updated of all the news
Recommended Content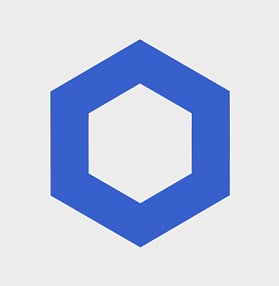 Chainlink (LINK) v0.2 migration has gone live, with the upgrade introducing a staking platform that ensures stakers enjoy greater flexibility. It also delivers improved security guarantees, a modular architecture, and a dynamic rewards mechanism.
More Chainlink News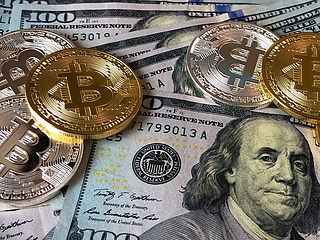 Bitcoin, from a high time-frame perspective, has been in an up-only trend since the start of 2023. BTC has ignored many sell signals due to the likelihood of an Exchange-Traded Fund approval. With the holidays around the corner, falling liquidity could see BTC discounted from its current level, hovering around the $37,000 region.
Read full analysis