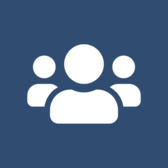 Benzinga Team
News desk Benzinga
Thanks for following this author!
At the start of each trading session, you will receive an email with the author's new posts.
You've unfollowed this author.
You won't receive any more email notifications from this author.
---
Benzinga's news desk is a dynamic and innovative team that provides real-time, actionable articles that help readers navigate the market. Our writers and analysts empower investors with high-quality, unique content that is coveted by Wall Street's top traders.