Why 27th December is so important for physical Gold and Silver [Video]
In this week's episode of Live from the Vault, Andrew Maguire underlines the inevitable paper market unwinding following Basel III compliance, as the COMEX is forced to compete with an increasingly global physical marketplace.
The London wholesaler exposes the speculators that will be left tricked with undeliverable short positions, waking up into what will likely be a bid-only market.
Timestamps
00:00 Start.
01:45 A recap on the 100th episode.
08:07 Global central banks' gold buying spree.
19:23 EFP mechanism is COMEX Achilles' heel.
24:37 Silver paper load outs continue.
36:06 Closing on metals rally inflection point.
This publication is for informational purposes only and is not intended to be a solicitation, offering or recommendation of any security, commodity, derivative, investment management service or advisory service and is not commodity trading advice. This publication does not intend to provide investment, tax or legal advice on either a general or specific basis.
---
Follow us on Telegram
Stay updated of all the news
Recommended Content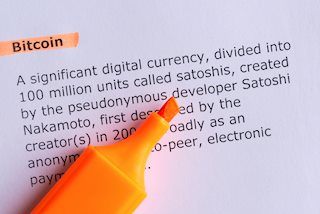 Bitcoin Spot ETFs could see a batch approval in January. Eric Balchunas, a Bloomberg ETF analyst shared details of an updated application by asset manager BlackRock.
Read more

WTI Oil clings on to 1% gains as OPEC+ meeting enters next phase. The US Dollar is roaring back after a few days of substantial weakness. Oil very volatile ahead of a possible OPEC+ outcome later this Thursday.
Read more
---