Weekly Trades: USD/BRL, USD/TRY, EUR/ZAR, USD/HUF, USD/MYR, AUD/BRL, USD/RON
Emerging market currencies contain higher exchange rate numbers and far wider ranges than its 28 counterparts whose exchange rate numbers are lower against much smaller ranges. Other than this difference between exchange rates, no distinction exist between EM and 28 currency counterparts.
Best EM trades are found to capture the discrepancy between exchange rate ranges from the 28 counterparts. Currently, TRY, BRL and ZAR contain great opportunities from deeply overbought short, medium and long term. The problem is USD and EUR remain widely entangled with each currency and a break out is warranted yet still not seen.
In a past PLN trade article, addressed was USD/PLN and EUR/PLN contained no distinction as both exchange rates held a small distance. Both exchange rates traded together as one currency and both were either oversold or overbought. The last month's EUR/USD rise allowed a firm breakout between USD/PLN and EUR/PLN so now a true trade exists and a double trade as for example, long USD/PLN and short EUR/PLN.
The past month's EUR/USD rise however was far to small to force a break out to USD/TRY Vs EUR/TRY, USD/ZAR Vs EUR/ZAR and USD/BRL Vs EUR/BRL. And why is because EUR/USD ranges are far to small against wide ranges to TRY, BRL and ZAR.
For EUR/USD may move 2 and 400 pips but wide rangers TRY, ZAR and BRL may move 1000 pips and this wouldn't come close to forcing a breakout. More time is required before a possible breakout is seen and this assumes USD or EUR will move more widely. A range bound market to USD and EUR will only force TRY, ZAR and BRL ranges to hold much longer.
USD/BRL
Short 5.4452 just ahead of 5.4553 to target 5.3237. Must break 5.3642.
EUR/ZAR
Short 20.8159 to target 20.4004. must cross 20.5851. The target of this trade leaves EUR/ZAR in overbought territoty. The actual target and to have a fighting chance to breakout from USD/ZAR, then EUR/ZAR should trade to at least 20.2158.
USD/TRY
Short 7.3067 and 7.3199 to target 7.2276, must cross 7.2804. The target still leaves USD/TRY in deep overbought territory. USD/TRY should trade to easily 7.0654 and should attain this target easily.
AUD/BRL.
Short 4.0189 to target 3.8428. This target leaves AUD/BRL in deep overbought territoy as AUD/BRL should trade to easily 3.8100's. Longer term, AUD/BRL is overbought to richter scale levels short, medium and long term. AUD/BRL should contain a 2.000 handle.
USD/MYR
Long 4.1812 and 4.1779 to target 4.2109. Target leaves USD/MYR deeply oversold as USD/MYR should trade to easily 4.2300's.
USD/RON
Long 4.0955 and 4.0892 to target 4.1711. USD/RON contains easy potential to trade 4.1900 and 4.2000's.
USD/HUF
Long 292.13 and 291.72 to target 297.32. The target leaves USD/HUF in deep oversold as a better target is 301.00's.
Trading currencies and other financial instruments carries a degree of loss and possible loss of entire investments. Please managed your own risks, stop loss, and margins requirements.
Analysis feed
---
Latest Forex Analysis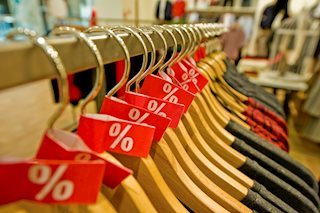 Personal income forecast to fall 2.4% August after dropping 0.4% in July. Personal income and spending continued their recovery but the slowing pace suggests the waning stimulus funds may cap gains in future months.
Read more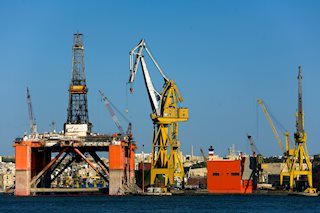 WTI has triggered the bear's appetite in a supply zone. Market structure is expected to contain the bullish price action and focus remains on the downside. The price has broken to the upside convincingly.
Oil News
---