Weekly column: The 20-year ingress of Pluto into Aquarius began
Review and preview
"So, at a basic level, Silicon Valley Bank management failed badly. They grew the bank very quickly. They exposed the bank to significant liquidity risk and interest-rate risk, didn't hedge that risk," Powell said Wednesday during a press conference that followed the Fed's announcement of a 25-basis-point interest-rate hike." –Eric Revell, "Silicon Valley Bank Management Failed Badly," www.foxbusinessnews.com, March 22, 2023.
"What I'm saying is you've seen that we have the tools to protect depositors when there is a threat of serious harm to the economy or to the financial system, and we're prepared to use those tools. I think depositors should assume that their deposits are safe." – Fed Chair Jerome Powell, March 22, 2023, "Fed, Other Regulators Will Use 'Tools' to Protect Depositors," Jesse Pound, Wall Street Journal.
This was the week that the 20-year ingress of Pluto into Aquarius began. It's a big deal.
The banking crisis hasn't disappeared yet, but global equity markets held their lows of March 15-20, right in the middle of the geocosmic tsunami that coincided with great hysteria regarding a threat to the world financial and banking system. This threat was a perfect storm of the Sun/Neptune conjunction square Mars (hysteria and anger), combined with Venus square Pluto (fear of losing money or love, depending on which side of the Venus principle you hold most dear). Now Venus has moved into its ruling sign of Taurus, which is supposed to coincide with stability in these same areas. Yet, in typical Taurus fashion, it is slow in coming around the corner. Progress and confidence in resolving a crisis seem to proceed at the pace of a turtle race.
Still, most global markets posted modest gains last week after the prior week's lows through Monday morning, March 20. Equity markets crept higher into Thursday, and then they pulled back as the Moon waddled into Taurus to join Venus. Traders began to think that maybe this problem-solving wasn't moving fast enough, that maybe the crisis is real, and serious banking problems are still lurking about. Traders bid stock prices higher, but not with any kind of conviction – yet. And maybe they won't, given that another geocosmic tsunami looms ahead in mid-April and mid-May. Therefore, the turtle race continues with caution and skepticism.
However, in other markets, it was more like a rabbit race, which makes sense as we are now in the "Year of the Rabbit" in Chinese Astrology. Gold soared to a high of 2014 on Monday, March 20, right in the middle of the cosmic storm. Silver continued higher all week, reaching a high of 23.70 on Friday. Just two weeks ago, Gold was testing 1800, and Silver fell below 20.00.
Cryptocurrencies, like Gold, were on fire. It was a week for natural calamities – tsunamis in equities (Sun/Neptune in Pisces the prior week), fires in metals and cryptos (Sun moving into Aries after its square to Mars). Bitcoin, which made a half-primary cycle low on March 10 at 19,540, exploded to a new 9-month high of 28,917 on Wednesday, March 22. When you get bank runs going, traders run from fiat paper currency to Gold and digital currencies as a safe haven. Usually, it's the Dollar they run to for safety, but given that they went for a different type of currency this time, it must be more like a 5-alarm fire. I would not be surprised to see a rolling series of financial mini-crises back and forth through the summer until this summer's Venus retrograde ends in early September.
Short-term geocosmics
In addition to Saturn changing signs on March 7 and Pluto doing the same on March 23, another important ingress will occur on Saturday, March 25, when Mars enters Cancer. And we also saw the Sun ingress into Aries, the sign ruled by Mars, on the spring equinox of March 20. That's like a ping-pong match with a lot of head-turning in a short amount of time, which reflects the state of the financial community this month.
Shorter-term, the narrative can change this week as Venus gets more comfortable in its ruling sign of Taurus and the Sun/Mars square separates. The temperature of the crisis might go down, but it is still mixing fire with water for the next month, so pleasing everyone (or anyone) may be a challenging task.
Mars ingressing into 0° Cancer this weekend is meaningful because the founding of the Federal Reserve Board was on December 23, 1913, when the Sun was in opposition to Pluto at – guess what? – 0-1° Capricorn/Cancer. In late January 2008, Venus was conjunct Pluto at – guess what? – 0-1° Capricorn. Whenever Mars or an outer planet transits over an equinox or solstice point (0° cardinal sign), it highlights the Federal Reserve Board chart. This time is no exception. All eyes are on the Fed.
With Mars prominent, the Fed is likely to take more dramatic action this week, and to its critics, this may appear impulsive and risky. Mars and Aries are signatures of risk-taking in a situation that requires strong action. Will it work? I don't know, but Mars in Cancer is usually a combination that is inclined to complaints and fault-finding for whatever one does. And it will be there until May 20.
There may be calls for the abolishment of the Fed or at least the resignation of Fed Chair Powell. He will have his work cut out to satisfy all the critics with his decisions. My advice to his critics: try to be constructive. Open complaints with no reasonable or realistic suggestions for a solution will be counter-productive and will just exasperate a foul mood. Mars in Cancer can be very annoying at that.
On the other hand, the transit of Mars in early Cancer will conjoin the Venus/Jupiter conjunction in the chart of the U.S. through April 7. Just maybe the Fed's actions will be successful or at least deserve a chance. It is even possible this will coincide with a strong rally (or plunge) in U.S. equity prices. It is either the beginning of a new cycle (bullish) that started the prior week, and prices will rally sharply, or the end of an older cycle (bearish) that is due to end at any time. Yes, I have my bias as to which it will be.
On top of that, a new curve ball may be thrown as Venus conjoins Uranus in Taurus on March 30. The poor Taurus-within-us just wants stability and for the volume of alarm to quiet down. But Uranus wants nothing to do with quiet and calm. He takes great pride in being a disruptor. Taurus wants support and resistance to hold. Uranus wants to break boundaries and limits. So, it will likely be a struggle to maintain the recent lows (in equities) and highs (in metals and Bitcoin). If the dams break, watch out below (or above). But if they hold, then we have the making of a market reversal underway from the recent lows of March 15-20 in stocks and March 20-22 highs in metals and Bitcoin.
Longer-term thoughts
Non-U.S. citizen, non-U.S. immigrants: You must show proof of being fully vaccinated with the primary series of an accepted COVID-19 vaccine before you board your flight to the United States. – www.usembassy.gov, February 13, 2023.
President Biden's mandate that about 3.5 million federal employees get vaccinated against COVID-19 was blocked by the 5th U.S. Circuit Court of Appeals on Thursday. – Paul Best, "Biden's Vaccine Mandate for Federal Workers Blocked by Appeals Court," www.foxbusiness.com, March 23, 2023.
Let me see if I understand this correctly. People fully vaccinated with COVID-19 jabs are still liable to get the virus, and it doesn't prevent them from spreading the virus to others. Yet only international travelers who are fully vaccinated can enter the U.S. Wouldn't it make more sense to drop the vaccination requirement and instead require a negative COVID-19 test within 72 hours of boarding a flight to the U.S.? Wouldn't the U.S. prefer someone who has an up-to-date negative COVID-19 test to one who has taken the vaccination without exhibiting a negative test before pre-boarding? Which requirement would provide more health safety to citizens?
The relationship of Saturn and Neptune (and its ruling sign of Pisces) has a cosmic connection to infections and diseases. The midpoint of these two planets is considered an indicator of the "greatest physiological weakness." Saturn is now in Pisces and headed to a conjunction with Neptune in February 2026. Thus, the threat of contagion is still present. Perhaps U.S. health officials should reconsider their current stance on travel restrictions and requirements to enter the U.S., given that proof of a COVID-19 vaccinations is no proof at all that one is not a carrier of the virus at the time of entry. It would seem proof of a negative COVID-19 test within 72 hours or less would offer more protection.
Perhaps this questionable policy is a battle between various economic lobbyists. On the one hand, allowing non-vaccinated travelers who do not have COVID-19 into the U.S. might greatly benefit the tourism industry as we approach high seasonal travel demand. But perhaps removing the vaccination requirement would be a financial setback for big pharma (Saturn and Neptune in Pisces), although it is hard to imagine anyone who has not been vaccinated so far suddenly deciding they need to do so just to enter the U.S. (or other countries with the same questionable entry restrictions).
Neptune in Pisces may be altruistic and motivated to save people from harm, but it isn't an indicator of common sense or logic. As Saturn approaches Neptune, reality and common sense may gain the upper hand in policies that could apply science to values associated with virtue.
Disclaimer and statement of purpose: The purpose of this column is not to predict the future movement of various financial markets. However, that is the purpose of the MMA (Merriman Market Analyst) subscription services. This column is not a subscription service. It is a free service, except in those cases where a fee may be assessed to cover the cost of translating this column from English into a non-English language. This weekly report is written with the intent to educate the reader on the relationship between astrological factors and collective human activities as they are happening. In this regard, this report will oftentimes report what happened in various stock and financial markets throughout the world in the past week, and discuss that movement in light of the geocosmic signatures that were in effect. It will then identify the geocosmic factors that will be in effect in the next week, or even month, or even years, and the author's understanding of how these signatures will likely affect human activity in the times to come. The author (Merriman) will do this from a perspective of a cycles' analyst looking at the military, political, economic, and even financial markets of the world. It is possible that some forecasts will be made based on these factors. However, the primary goal is to both educate and alert the reader as to the psychological climate we are in, from an astrological perspective. The hope is that it will help the reader understand the psychological dynamics that underlie (or coincide with) the news events and hence financial markets of the day. No guarantee as to the accuracy of this report is being made here. Any decisions in financial markets are solely the responsibility of the reader, and neither the author nor the publishers assume any responsibility at all for those individual decisions. Reader should understand that futures and options trading are considered high risk.
---
Follow us on Telegram
Stay updated of all the news
Recommended Content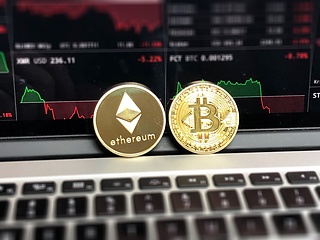 The Arbitrum community has published the draft for the AIP budget proposal, voting to commence on June 9. The proposed budget aligns with the Foundation's strategic needs to represent and service the DAO. Three elements stand out concerning the Foundation's Administrative Budget Wallet.
Read more

S&P 500 made two runs over 4,300, yet was rejected in each. Bonds though didn't paint universally negative picture – only the sectoral composition of the decline did.
Read more
---