The markets expect the Fed to cut at least two more times and likely three
Outlook:
The Wall Street Journal missed its chance for a screamer of a front-page headline—"Inflation rising, no need for Fed rate cut." Instead its story on the CPI release yesterday is buried in the economics section, and makes the stodgily-written deduction that "a third straight monthly rise of 0.3% in core inflation could strengthen the case against reducing [rates] by more than a quarter point or at all.... Fed officials are unlikely to consider following President Trump's call Wednesday for them to lower the rate to zero or below."
See the chart. It shows core CPI bumping its head against the recent historical highs. The August number is the highest in 11 years at 2.39%, over 2.35% (July 2018), 2.33% (Feb 2016) and 2.32% (April 2012). Overall prices are being dragged down by energy prices. The government itself (Bureau of Labor Statistics) notes falling energy prices cut the headline CPI from 1.81% in July to 1.75% in August. The Fed likes to ignore energy and food prices because it can't control or influence them, but for heaven's sake, the Fed has no justification to cut rates on any expectation of deflation.
The Fed is going to cut next week anyway—no one has any doubt about that. But markets should start girding their loins against a Fed statement that makes the point that a cut now is an insurance policy against a potentially looming recession that arises from Trump trade policy and other purely political disruptions. Mr. Powell will be too polite to say so out loud, of course, but we can't ignore that the battle lines have been drawn. Trump is capable of worsening the trade war just to get back at the Fed. He already feels besieged by newscasters ridiculing his hurricane lie, Bolton about to out him for being ineffably uninformed and outright stupid on foreign affairs, the Dems preparing for impeachment, if incoherently, and a dozen other grievances. The next lash-out could well be the Fed.
Weirdly, the markets do not expect a conflict between the president and the Fed. They expect the Fed to cut at least two more times and likely three. See the CME FedWatch table. A 50 bp cut is gone for the Sept meeting but 70.2% still see two or three cuts by the Jan 20 meeting. So perhaps we have it wrong. It wouldn't be the first time.
We get August retail sales today, expected up 0.2% after 0.7% in July. "Core" retail sales likely rose a piddly 0.3% in August from 1.0% in July. Some analysts are sure to say it's the beginning of the end if data shows a slowdown. Be careful accepting that view—yes, the consumer says sentiment is falling and you'd think data should catch up eventually, but the consumer is fickle—and endlessly materialistic. They may not want the latest Apple watch but some other fads could boost spending in September. You never know. We do know that the University of Michigan consumer sentiment survey is likely to reinforce what we had last time—a drop and due to the trade war. But this survey is based on a tiny sample size and diverging from other surveys.
Retail sales tend to be a market-mover but there is too much uncertainty flying around right now to have much confidence in it. To be fair, the 300,000 that has lost jobs already due to the trade war are not crying in their beer next to the people who still have jobs. The trade war is not a widely acknowledged event in US public life except in the farm belt. Historically, the non-farm population tends to ignore what's happening in the farms, even when bankruptcies balloon. Bottom line—the unemployment rate is still very low and we do not expect "expert" opinion about jobs losses, financial sector crisis or recession to stay the hand of the consumer, or not for long.
That leaves us with the strange situation where the ECB eased and fairly heavily, but the euro is on the rise. What does this mean? Possibly that the market believes Draghi when he says the ECB is reaching the end of its rope on easing and if some of the countries don't like QE (Germany, Netherlands), let them step up and do something fiscal. For some reason, maybe short-covering, the euro is popular. But wholesale rejection of the US recession idea is likely to be dollar-positive, at least today and into early next week. Yes, the market can hold two mutually exclusive ideas in it head at the same time—big rate cuts but no recession. Note we get the big data (fixed investment, retail sales, etc.) from China next Monday. We can't believe the data, of course, but it's likely to show the slowdown.
American Politics: For what it's worth, we'd say the debate last evening affirmed our views from the earlier debates. Beto is out; too implusive and we already have that. Bernie is out; he too old and grouchy. Yang is out; he knows only one thing. Booker is out—lacks punch but would be good in Housing. Kamala is out; too pushy and impressed with herself but would be a good attorney General. Castro is out; lacks the leadership gene but can go to the cabinet again. Klobuchar is out; lacks charisma but could be VP to strong-arm Congress.
That leaves Biden, Warren and Mayor Pete. Biden is too old but won't be out until the last ballot. Warren has true and useful things to say. It's nice that someone has a plan. But is Warren too "progressive" (forgive $1.7 trillion in student debt and pay for it with a wealth tax)? We say she is whiny and self-righteous—that elite thing the heartland disliked about Clinton.
That leaves Mayer Pete. He's the smartest, best-educated and most well-spoken of the bunch but gay. We thought the country would not elect a black guy but they did, so maybe they'll elect a gay guy, too. If the party sees the younger demographic cohort coming out for Mayor Pete, he could actually get it. If not, he would be good to clean up Homeland.
So here's the elimination round:
Biden/Warren, Klobuchar or Mayor Pete
Warren/Booker or Mayor Pete
Mayor Pete/Booker, Kamala or Klobuchar
As an aside, we'd like the Washington State Gov Inslee for the Environmental Protection Agency and Colorado Senator Bennett for Education. We want that Montana Gov Bullock in there somewhere, too, just because he's so impressive. If Kamala gets VP, stick Bullock in the AG job. However the chips fall, the 20+ candidates suffice to make a new government that would be competent and responsive to the voter as well as reflecting the voter. What a novelty.
Nearly all the candidates except fruitcake Williamson would be a better president than the guy we have now. In fact, all ten would be just fine. So far the polls show that the top six would beat Trump if the election were held today. Since Trump is not adding any voters to his base, that lead can only increase. And it had better be a decisive outcome in both the popular vote and the electoral college because if it's close or there are problems (remember hanging chads?), Trump would not leave willingly and have to be dragged out by US Marshalls. Gee, it might be worth some turmoil to see that. Especially if there is an orange jumpsuit right afterwards.
---
This is an excerpt from "The Rockefeller Morning Briefing," which is far larger (about 10 pages). The Briefing has been published every day for over 25 years and represents experienced analysis and insight. The report offers deep background and is not intended to guide FX trading. Rockefeller produces other reports (in spot and futures) for trading purposes.
To get a free trial, please write to ber@rts-forex.com and you will be added to the mailing list..
This morning FX briefing is an information service, not a trading system. All trade recommendations are included in the afternoon report.
Analysis feed
---
Latest Forex Analysis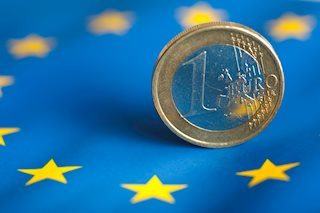 The EUR/USD pair settled at its lowest for this 2020 after the European Central Bank announced a strategic review on inflation policy. Chinese coronavirus spreading abroad.
EUR/USD News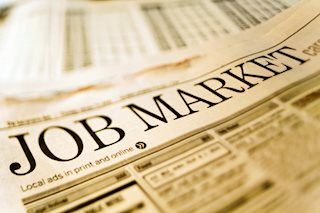 The Aussie remains on the back-foot as the economy lost full-time jobs in December, while risk-aversion adds to the bearish case. Speculation mounts on an RBA rate cut next February.
AUD/USD News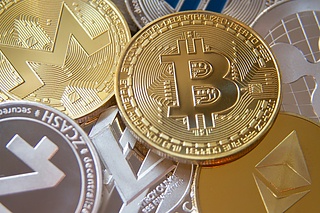 BTC/USD is currently trading at $8,400 (-3.40%) in the afternoon in U.S. hours, as markets bears break critical $8500 price mark, allowing for a wave of further downside pressure.
Read more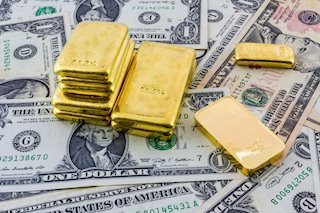 XAU/USD is trading in a bull trend above its main daily simple moving averages (SMAs). After rejecting the 1600 figure earlier in January, the metal has been consolidating near the $1560 per troy ounce.
Gold News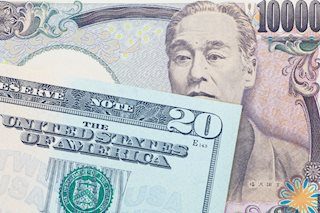 USD/JPY has tumbled to print fresh lows since failing on the 110 handle, scoring 109.26 and meeting the 200-moving average on the four-hour chart.
USD/JPY News
---