The Hong Kong Dollar and the Goose that Laid the Golden Egg
The boldness and persistence of the demonstrators in Hong Kong have captured the attention of the world. China has shown more restraint arguably than others would have demonstrated. So far it offers a stark contrast to Macron's response to the "Yellow Vest Movement" (des gilets jauner) in France, for example. However, the last act in the drama has yet to be played out, and it could still be a tragedy.
To be sure, China's restraint is not a function of its respect for civil liberties or human rights. It is a calculus of its self-interest, which can change. Several considerations raise the cost of an imprudent response. Shanghai cannot replace Hong Kong in providing a broad interface with global savers and the international capital markets. Mainland China accounts for almost 90% of this year's IPOs in Hong Kong and 80% of the bond sales. Hong Kong's financial markets are world-class.
It is not merely a question of disruption, but of killing the goose that lays the golden egg. A forceful end to the demonstrations will likely spur the demise of Hong Kong's financial status. It could encourage a brain-drain and an outflow of Hong Kong savings. The stability of Hong Kong and its respected reputation has brought China many economic benefits over the past two decades and helped the rapid modernization process. Hong Kong offers among the best legal and logistic services in the world. Hong Kong's importance to China outstrips the 3% of the mainland's GDP that the beancounters point out.
Hong Kong is not just about Hong Kong. It is about Taiwan too. Many countries, including the US, recognize that Taiwan is part of China, but are not eager for even a peaceful resolution. Taiwan holds national elections in January. The use of force against Hong Kong protesters could spur support for more nationalist election results, putting it on a collision course with Beijing.
Chinese officials cannot be sure of how the US would respond. Hong Kong is obviously part of China but is not subject to the tariffs the Trump Administration has levied imports from the mainland. This special trade privilege could be removed, though it would potentially hurt the US more than China. The US enjoyed a nearly $34 bln trade surplus with Hong Kong. The US exported almost $51 bln of goods and services to Hong Kong in 2018 and imported about $17 bln. Initially, Trump referred to the demonstrators at "rioters," and the Administration sometimes had recognized it as an internal matter. However, there seems to be an evolution taking place, and Trump seems to acknowledge that if China violently suppresses the demonstration, that the trade talks could not proceed.
China will celebrate the 70th anniversary of the Revolution on October 1. President Xi's two signature programs, Made in China 2025 and the Belt Road Initiative have antagonized the US. An elephant cannot hide behind a tree, Xi instructs, but his critics might argue that it doesn't mean one has to paint a bullseye on the elephant's back. Separate from the trade conflict with the US, China's economy is slowing, and financial stresses continue to fester. Xi's reassertion and re-invigoration of his faction of the Chinese Communist Party and the concentration of power are revealing to the extent it is was seen as necessary and not just an expression of a cult of personality.
There can be little doubt that the protests weigh on economic activity, but broader forces are at work that have weakened the region. The mainland economy has weakened under its own dynamics, and the trade conflict with the US is also disruptive. The slowdown in Hong Kong has been evident for some time. Recall that the year-over-year pace stalled around 4.5% in Q1 17 and Q1 18. In Q3 18, growth has moderated to 2.8%, its slowest in two years. The pace of growth has halved in Q4 18 (1.2%) and halved again in Q1 19 (0.6%). It slipped to 0.5% in Q2 19. On a quarterly basis, the economy, like Singapore's, the other regional entrepot, has contracted in two of the past three quarters.
Hong Kong's stock market has led the region lower over the past month, losing about 1/12 its market cap. Singapore (-7.39%) edges out South Korea (-7.38%) for the dubious honor of the second poorest performer. On the other hand, property prices have been largely flat. The main property index reached a record high in late June and has pulled back around 1%.
Hong Kong Monetary Authority cut this year's growth forecast to 0-1% from 2-3%. A modest fiscal package (HKD19.1 bln or ~$2.4 bln) has been announced that targets underprivileged families and some businesses. Earlier today Hong Kong reported that unemployment ticked up to 2.9% in July. It has been at 2.8% since April 2018. Next week, the island's July trade figures will be reported. Exports have fallen sharply. The 9.0% year-over-year decline in June was the most in about 3 1/2 years. The average decline this year has been about 3.8% after rising an average pace of 7.0% last year. Hong Kong's imports have not risen on a year-over-year basis since last November. The 7.5% decline in June was the most since February 2016.
When the Federal Reserve cut rates at the end of July, the HKMA quickly followed suit. The market has concluded that another rate cut in September is as certain as these things get. The HKMA will match this move too, as it shadows US monetary policy to preserve the currency band. Officials mounted a sustained and successful defense HKD7.85 earlier this year, and we expect it to do so again if needed. To get a handle on the speculative pressure on the peg, watching spot prices may not be particularly helpful. Watch the forward points, a function of interest rate differentials.
The 12-month forward points were near -600 at the end of last year. They fell a little beyond -700 in the middle of Q1 and since then have trended higher. It stalled near zero at the end of Q2 and broke through there earlier this month and peaked in the 160-180 area. It pulled back today to a five-day low near zero. As speculation eases that HKMA will jettison the currency peg the forward points will likely come back off. The 200-day moving average is near -420.
The least disruptive strategy for China may be two-fold. First, promise that in Hong Kong, it has unlimited tolerance for peaceful and safe demonstrations. There will be zero tolerance for violence and destruction of property. Second, co-opt the agenda and people. Launch an investigation into the causes and have some of the demonstration leaders serve on an oversight committee. Allow Chief Executive Lam to resign. Allow the demonstrations to be routinized. So some take their savings from the ATMs, then what?
Hong Kong needs to recognize that it is isolated in the Middle Kingdom and not because of propaganda. People in Hong Kong enjoy quantitative and qualitative more civic rights--political freedoms than others in the PRC and some times are accused of acting like spoiled children. Many mainlanders who have now visited "the Fragrant Harbor" have become disenchanted. Many live in squalor conditions and work long hours, and it is one of the most expensive cities in the world.
The positions expressed in this material are a general guide to the views of Brown Brothers Harriman & Co. and its subsidiaries and affiliates ("BBH"), and are intended for informational purposes only. The opinions stated are a reflection of BBH's best judgment at the time the material was produced, and BBH disclaims any obligation to update or alter these views as a result of new information, future events or otherwise. Furthermore, these positions are not intended to predict or guarantee the future performance of any currencies or markets.
This material should not be construed as research or as investment, legal or tax advice, nor should it be considered information sufficient upon which to base an investment decision. Further, this communication should not be deemed as a recommendation to invest or not to invest in any country or to undertake any specific position or transaction in any currency. Investment decisions reflect a variety of factors, and BBH reserves the right to change its views about individual currencies at any time without obligation to inform third parties.
There are risks associated with foreign currency investing, including but not limited to the use of leverage, which may accelerate the velocity of potential losses. Foreign currencies are subject to rapid price fluctuations due to adverse political, social and economic developments. These risks are greater for currencies in emerging markets than for those in more developed countries. Foreign currency transactions may not be suitable for all investors, depending on their financial sophistication and investment objectives. You should seek the services of an appropriate professional in connection with such matters.
BBH, its partners and employees may own currencies discussed in this communication and/or may make purchases or sales while this communication is in circulation. The information contained herein has been obtained from sources believed to be reliable, but is not necessarily complete in its accuracy and cannot be guaranteed. Sources used are available upon request. Please contact your BBH representative for additional information.
This material is provided by BBH to recipients who are classified as Professional Clients or Eligible Counterparties if in the European Economic Area ("EEA"). This publication is approved for distribution in member states of the EEA by Brown Brothers Harriman Investor Services Limited, authorized and regulated by the Financial Conduct Authority. Unauthorized use or distribution without the prior written permission of BBH is prohibited. BBH is a service mark of Brown Brothers Harriman & Co., registered in the United States and other countries.
Analysis feed
---
Latest Forex Analysis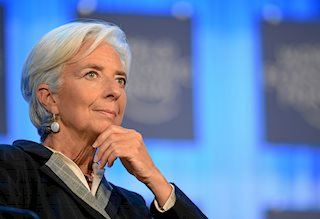 EUR/USD has pared its gains that followed upbeat preliminary PMIs for Germany came out above expectations, pointing to a recovery. The USD is advancing amid fears of the coronavirus.
EUR/USD News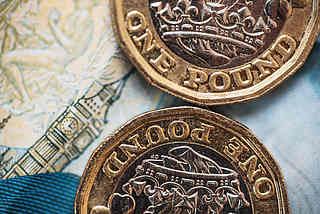 GBP/USD is trading below 1.31 after hitting a fresh high of 1.3172. The UK Manufacturing PMI beat with 49.8 and Services PMI with 52.9. The USD is gaining ground across the board.
GBP/USD News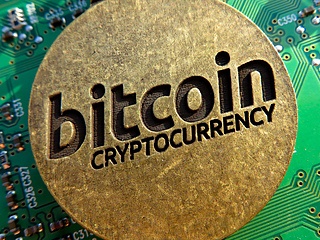 Despite appearances, Bitcoin is the asset with the best risk/benefit ratio. The current falls are adjusted to the ranges of the previous rise. Downward momentum expires in the first half of February.
Read more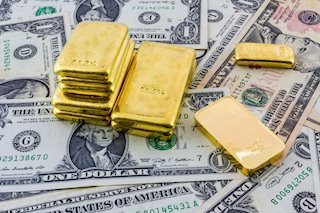 The XAU/USD pair dropped to a daily low of $1556.70 during the European trading hours as the easing worries over coronavirus becoming a global epidemic and a broad-based USD strength put the pair under bearish pressure.
Gold News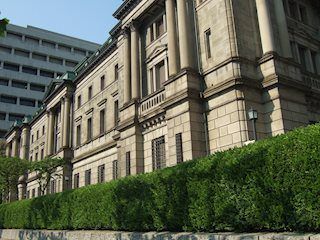 The USD/JPY pair reversed its direction during the American trading hours as the risk-off atmosphere allowed the JPY to find demand as a safe-haven.
USD/JPY News
---