The correction was quick and deep, was it over?
The Fed inferred a "one and done" type of approach to rate cuts, but the market is predicting otherwise.
We learned from the last Fed meeting that the first interest rate cut in a decade was simply retracting the December 2018 rate hike. It is not the beginning of a long-term rate cut cycle. Nevertheless, the market is not "buying" it. Treasuries, Fed Fund futures, and eurodollar futures (3-month interest rate products that trade like CDs in overseas banks)are all pricing in at least one and a good probability of three or four rate additional cuts by March 2020.

Although we appreciate the Fed's newfound inclination to act preemptively, we believe three or four rate cuts from here is ludicrous. Accordingly, the Treasury and interest rate product rallies should run out of steam sooner rather than later. Stocks, on the other hand, will probably start looking at fewer rate cuts as a positive outcome, not a negative. Keep in mind, current equity market pricing is already accounting for multiple Fed interest rate cuts.

Treasury Futures Markets




Treasuries were awakened from a slumber.

The recent run in Treasuries is being attributed to the Chinese trade war and a flight to quality bid as investors scrambled to sell stocks. However, we also think it was due to a short squeeze. In fact, it could have been the type of short squeeze that marks the end of a trend. Keep in mind, market panic is generally at its highest as trends are climaxing.

We are bearish on bonds, notes, and eurodollars. Not only do we believe the Fed will fail to deliver on three to four rate cuts, but we think interest rates are ignoring stable economic fundamentals. While it is clear US Treasuries will likely be held up by overseas investors seeking yield, we doubt recent gains can be held.

Treasury futures market consensus:

We've turned bearish and are looking for a retracement into the mid-150s in the ZB or the 127'0 area in the ZN.

Technical Support:ZB : 157'05, 156'18, 155'03, 152'30 and 152'30 ZN: 128'24, 128'11, 127'22, 126'17, and 125'23

Technical Resistance:ZB: 162'02, 163'26, and 165'10 ZN: 130'11 and 131'03


Stock Index Futures


Is 2775 the new 2750?

A few weeks ago we went "Off the Charts" with Jim Cramer to point out the possibility of a stock market correction (click here to review:https://www.decarleytrading.com/learn-to-trade-commodities/720-is-the-stock-market-due-for-a-correction-jim-cramer-and-carley-garner-find-out.

At the time, our charts were suggesting a normal pullback would see the mid-2700s. Last night's low was 2,775 leaving us wondering if that was "it". The chart pattern nearly completed itself. While we would feel much better if 2,750 had actually printed, we have to respect the fact that a natural correction has occurred and could very well be over. The bulls should look for large dips in the coming week or two for opportunities (if they get it). Ideally, we would love to see 2,750.

Stock index futures market consensus:

We've gone from being bearish on rallies to looking for lower prices to get bullish on dips.

Technical Support:2802, 2775, and 2742

Technical Resistance:2880 (pivot), 2964, 3028 and 3038

E-mini S&P Futures Day Trading Ideas
These are counter-trend entry ideas, the more distant the level the more reliable but the less likely to get filled

ES Day Trade Sell Levels: 2882, 2931, 2961 and 3016

ES Day Trade Buy Levels: 2804, 2775 and 2743

In other commodity futures and options markets...

September 12 - Roll the September Bloomberg Commodity Index into the December contract.

December 13 - Roll the December Bloomberg Commodity Index into March.

February 21 - Exit half of the Bloomberg Commodity Index futures position (we added on a dip in January).

May 29 - Buy July 10-year note 125.50 put for about 22 ticks.

May 31 - Sell diagonal call spreads in the 10-year note using the August 127 call and purchasing the July 128.50 call for insurance.

May 31 - Sell diagonal put spreads in oil using the August 46 put and July 45 put.

June 14 - Roll BCI into the September contract and double the quantity (to dollar cost average).

June 18 - Exit the crude oil put spread with a small loss.

June 21 - Sell iron condors in crude oil using the September 67/47 short strange and a September 77/38 long strangle for a credit of about $950.

June 21 - Sell diagonal put spreads in hogs using the August 70 put and the July 70 put, collecting about $470 before transaction costs.

June 25 - Sell diagonal spreads in gold using the September 1550 call and the August 1580 call, collecting about $800.

June 27 - Buy back gold call spread to lock in quick profit (roughly $360 to $420 for most before transaction costs).

July 1 - Take a quick profit on the hog spread (about $350ish per lot traded before transaction costs).

July 1 - Take a quick profit on the crude oil iron condor ($450 to $500 before transaction costs per lot).

July 10- Nibble on the short side of the S&P with a short E-mini micro near 3,000.

July 12 - Exit short 127 call in the ZN at a moderate profit (which mostly offsets the losses on previously established hedges).

July 25 - Go long the euro currency using a micro futures contract.

July 25 - Sell a diagonal call spread in silver using the October 18.00 call and the September 18.50 call.

July 29 - Go long a September mini natural gas near $2.11.

August 1 - Exit short call spread in silver to lock in a profit of about $400 before transaction costs.

August 1 - Exit mini NG to lock in gain, $450 to $500 for most (before transaction costs).

August 6 - Exit short S&P 500 to lock in gain (about 120 points or $600 on a micro or $6,000 for a mini) before transaction costs.
Due to time constraints and our fiduciary duty to put clients first, the charts provided in this newsletter may not reflect the current session data.

Seasonality is already factored into currentprices, any references to such does not indicate future market action.
Due to the volatile nature of the futures markets some information and charts in this report may not be timely. There is substantial risk of loss in trading futures and options. Past performance is not indicative of future results. The information and data in this report were obtained from sources considered reliable. Their accuracy or completeness is not guaranteed and the giving of the same is not to be deemed as an offer or solicitation on our part with respect to the sale or purchase of any securities or commodities. Any decision to purchase or sell as a result of the opinions expressed in this report will be the full responsibility of the person authorizing such transaction.
Analysis feed
---
Latest Forex Analysis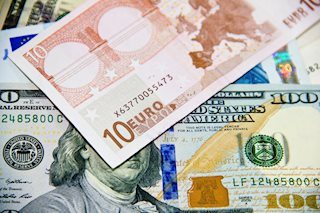 EUR/USD trades in the 1.1010 region, down for the day and after pricing 1.0997. The dollar strengthened on upbeat Consumer Confidence, and despite a better market mood. All eyes now on the Federal Reserve.
EUR/USD News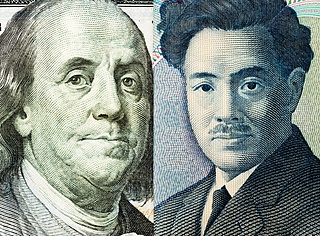 As far as the coronavirus goes, the latest reports are that the number of known cases of the new virus rose by nearly 60% overnight.
USD/JPY News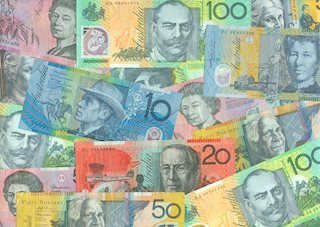 Australia will release Q4 inflation estimates early Wednesday. Quarterly inflation is expected to have risen by 0.6%, slightly better than Q3 0.5%, while yearly basis, the CPI is seen unchanged at 1.7%.
Read more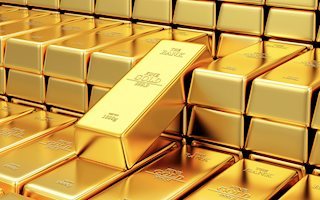 Gold prices continued to move lower during the American session and reached a fresh daily low at $1566/oz.
Gold News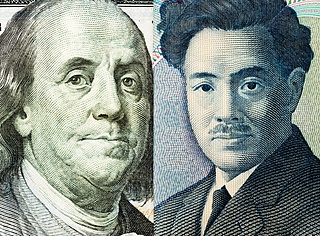 As far as the coronavirus goes, the latest reports are that the number of known cases of the new virus rose by nearly 60% overnight.
USD/JPY News
---