Pharmaceutical stocks to watch out for
In a year that has been turbulent, to say the least, it's hard to find something worthwhile to invest in. While the stock market in general has been in a serious upward move ever since March 2020, quality stocks are still hard to find. You could invest in the overall indices of the market benefiting from the increase in prices, but have you ever thought about the increase in specific stocks? And what better stocks to think about than pharmaceuticals?
The global pharmaceutical industry brings in more than $1.2 trillion in sales each year. Huge doesn't come close to describing the volume this market generates. Not to mention the effect that COVID-19 had on this market as everyone was scrambling to find some kind of cure or vaccination against this virus.
Still not convinced to invest in pharmaceuticals? Well, since its 2006 inception, the SPDR S&P Pharmaceuticals ETF (NYSE:XPH), an exchange-traded fund that focuses on the pharmaceutical industry, has delivered a significantly higher total return than the S&P 500 index. So the numbers are on your side!
So, let's take a look at the top 4 pharmaceutical companies that everyone is looking at.
AbbVie Inc.
AbbVie's (NYSE:ABBV) annual revenue increased by less than 2% in 2019, with earnings growing 39%. Sales for its top-selling blockbuster drug (blockbusters are drugs that generate at least $1 billion in annual sales), Humira, are under pressure after losing patent exclusivity in Europe. However, AbbVie's portfolio includes several fast-growing products, including cancer drugs Imbruvica and Venclexta and anti-inflammatory drugs Rinvoq and Skyrizi.
The drugmaker's pipeline includes nearly 20 programs in phase 3 clinical testing. Most programs target additional approvals for existing drugs, but AbbVie also has a promising late-stage candidate for treating Parkinson's disease.
AbbVie boasts an impressive track record of 47 years in a row of dividend hikes, making it a part of the elite group of stocks known as Dividend Aristocrats, members of the S&P 500 index that have increased their dividends for at least 25 consecutive years. The company has increased its dividend by 131% over the last five years.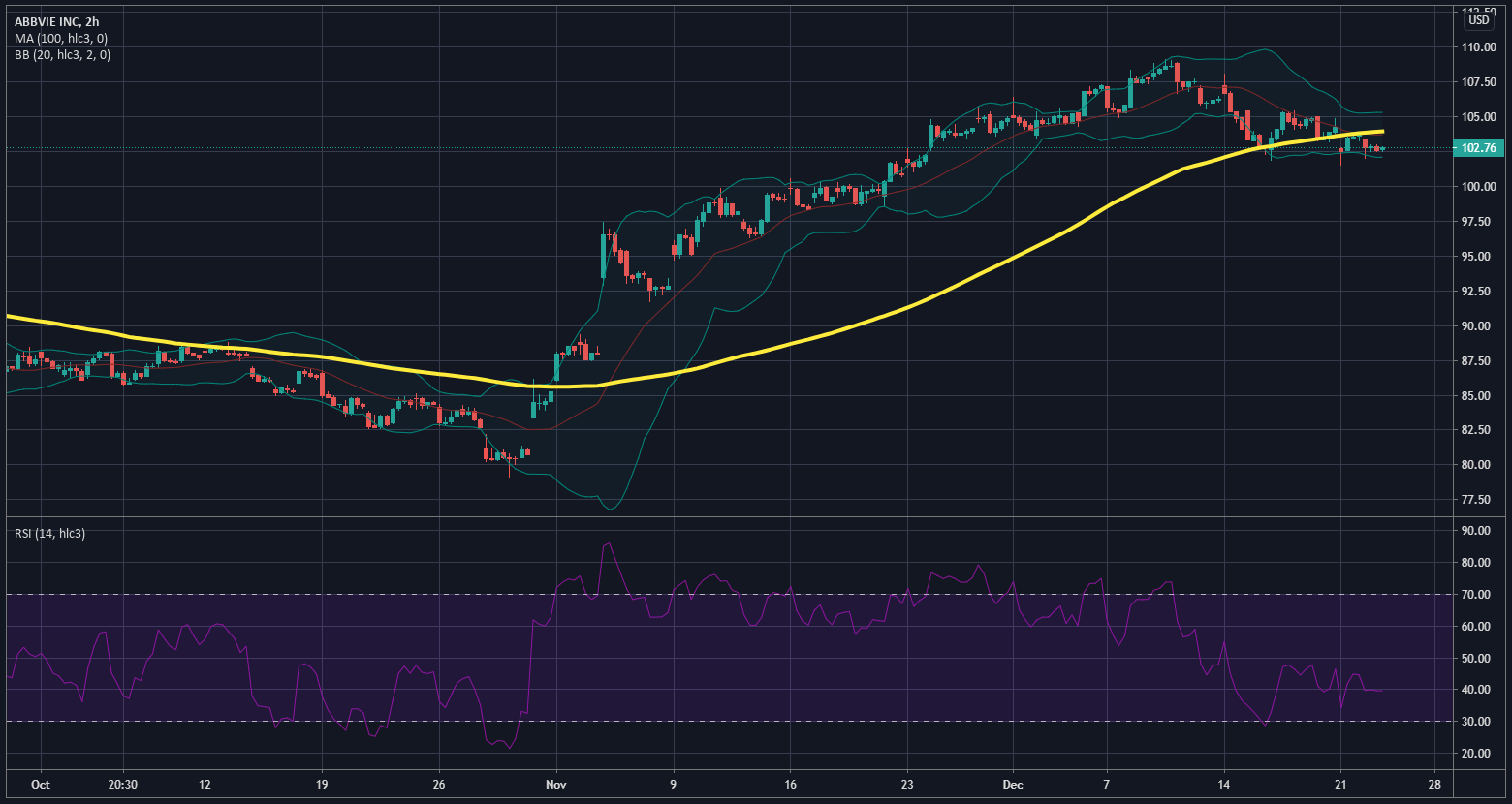 Bristol Myers Squibb
Bristol Myers Squibb's (NYSE:BMY) revenue jumped 16% in 2019, with earnings down by 30% due to its Celgene acquisition. But this deal gave it three successful cancer drugs -- Revlimid, Pomalyst, and Abraxane. The company already had several big winners, including blood thinner Eliquis and cancer drug Opdivo, which are likely to rank among the world's five biggest sellers over the next few years.
With the Celgene deal, BMS' pipeline is loaded with potential stars. The company has over 50 late-stage programs, with promising prospects for Ozanimod in treating multiple sclerosis and for blood cancer drugs ide-cel and liso-cel.
BMS has increased its dividend for 11 consecutive years. Over the last five years, its dividend grew nearly 22%.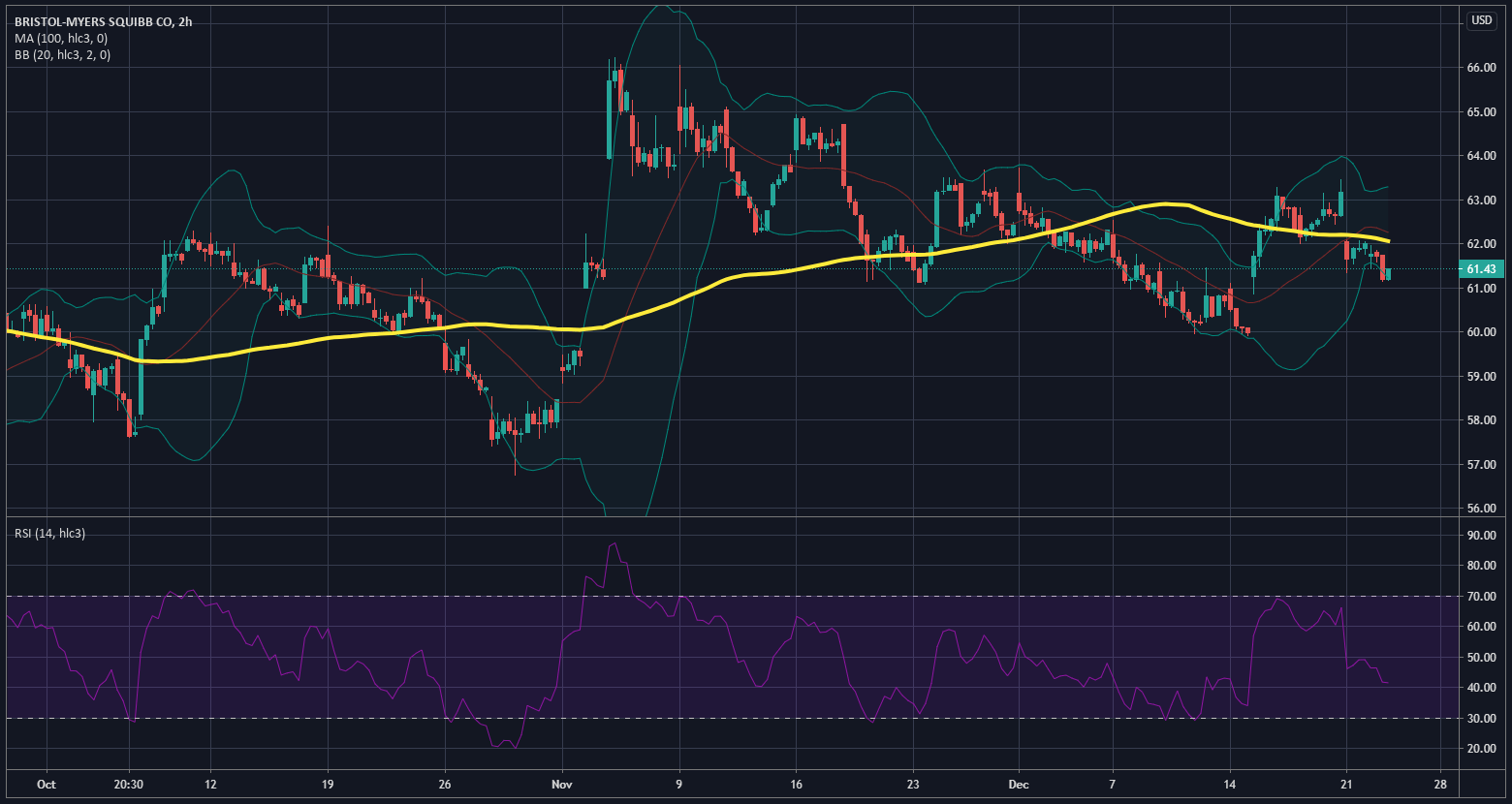 Johnson & Johnson
Johnson & Johnson's (NYSE:JNJ) revenue and earnings didn't change much between 2018 and 2019. Sales of the healthcare giant's immunology drug Remicade and of its baby care products declined. But J&J has other products to drive future growth, including immunology drugs Stelara and Tremfya and prostate cancer drug, Darzalex.
The company has nearly 40 late-stage programs. Its most promising candidates are cancer drug, Lazertinib and multiple sclerosis drug ponesimod.
J&J is also developing a COVID-19 vaccine candidate and is ramping up production capacity even before clinical testing is completed. However, the healthcare giant is behind several others in advancing its candidate through clinical trials. There's no guarantee that it will be a winner in the race to develop a COVID-19 vaccine.
Like AbbVie, J&J is a Dividend Aristocrat, having boosted its dividend by nearly 27% over the last five years.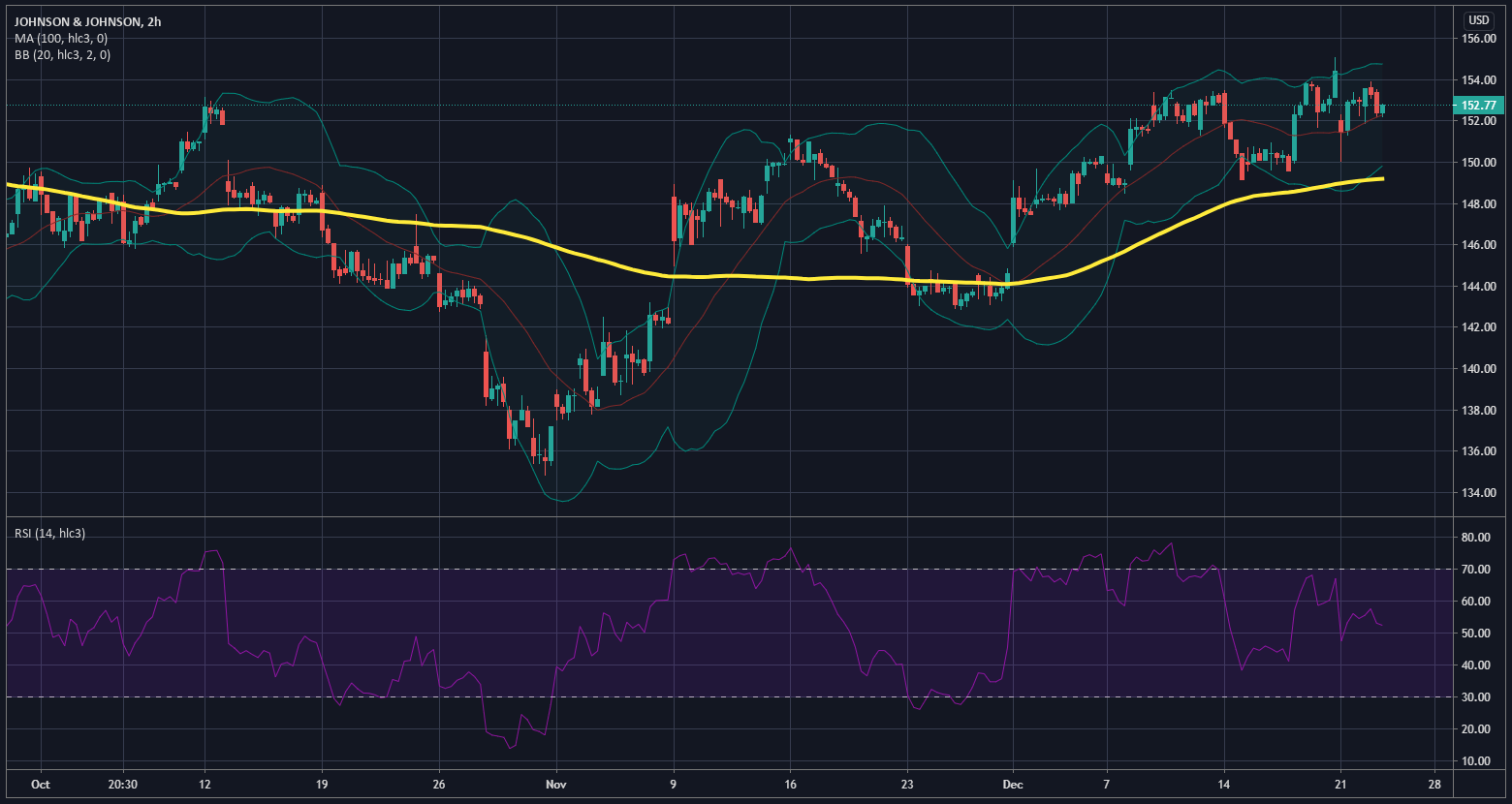 Horizon Therapeutics PLC
This company might not be on everyone's radar, but it has been showing great promise. It is considered to be one of the fastest growing pharmaceutical companies currently.
Horizon Therapeutics is an Ireland-based biopharmaceutical company that researches, develops, and markets late-stage biopharmaceutical therapies for the treatment of pain, inflammation, orphan diseases, and other illnesses. The company said it achieved record results in Q3 2020, which ended September 30, 2020. Net income rose 1,506.0% on net sales growth of 89.7% compared to the year-ago quarter. Sales growth outpaced the rise in costs and expenses, helping to significantly boost net income.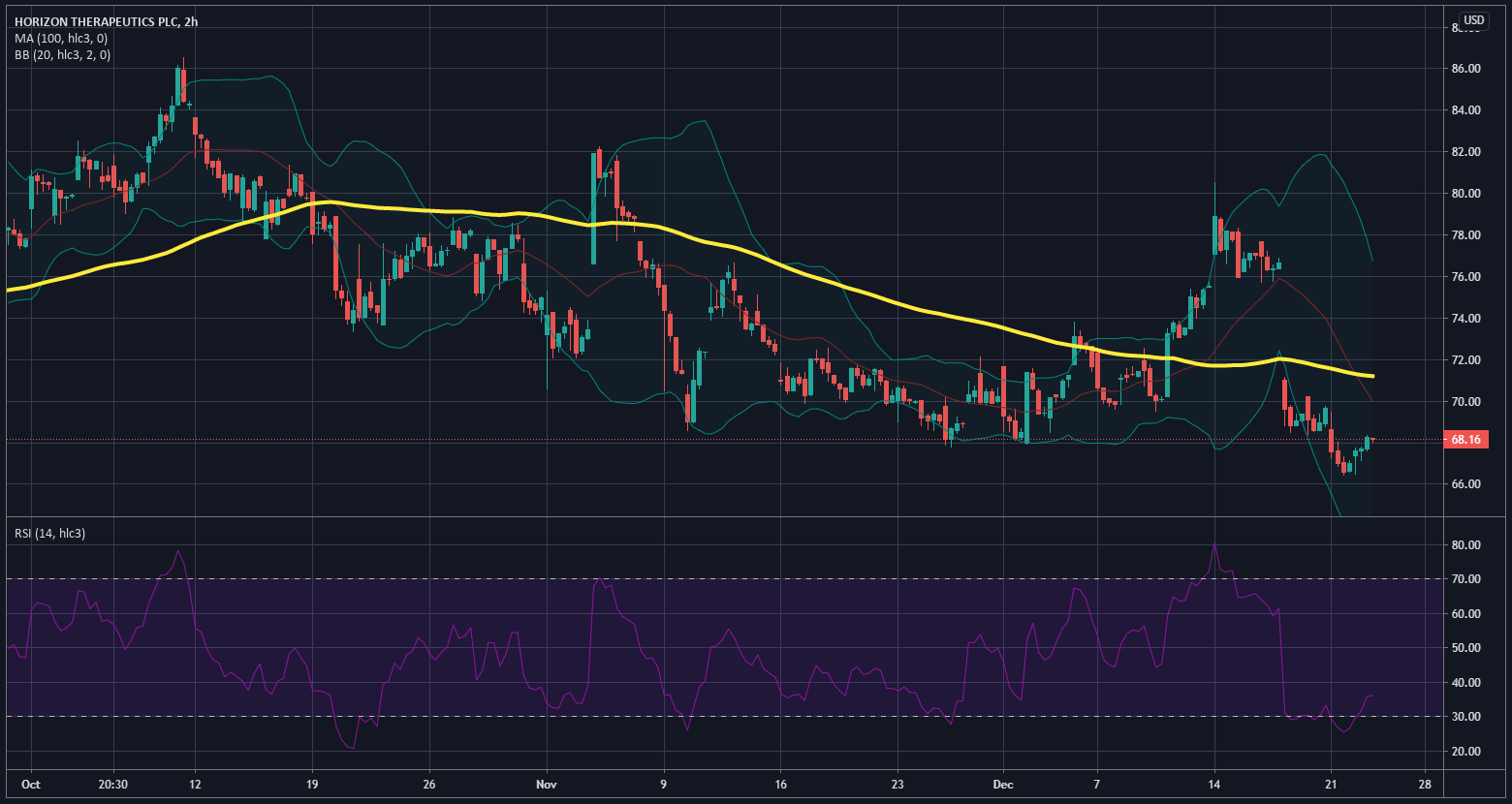 You can consider this my early Christmas present to all traders out there who are not quite sure where to start in trading stocks. These stocks have shown a proven track record in both revenue and profits and this means that your investment (over the long term) is going to pay off.
Now before I leave you, I'm going to give you another present. However, this will have to wait until after the Christmas holiday, where I will explain to you what to do once you've decided to invest in a pharmaceutical company and what to look for.
---
Follow us on Telegram
Stay updated of all the news
Recommended Content

Chainlink price eyes the upper boundary of a range at $8.148. It comes after the macro downtrend concluded, and could be the path to a new confirmed macro uptrend for LINK.
Read more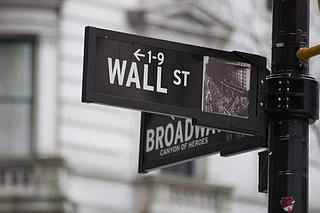 S&P 500 lost 0.74% last week, its fourth consecutive losing streak. Equity index stayed uncertain and closed flat on Monday. Tuesday begins with index shedding ground once more as 4,300 turns into resistance.
Read more
---