This article was written in 2017 so slight difference to overall numbers however today was included revisions. The BLS once offered data to 1939 and the full data for each category from the day of inception. Today is different as data goes back about 10 to 20 years depending on the category.
For NFP numbers, 10 years and possibly 20 may or may not be enough data for an accurate forecast. Every month is different as the location of the data from month to month ranges. If the NFP data for this month is located at the 20 year average then we know NFP is to high. Same concept if data is found at the lower averages.
Total employed persons in the United States stands at approximately 159,224, 000, 000. For NFP we want to know the changes to 100,000. Overall, NFP is a minor release in comparison to the total.
The most stunning number is the Participation Rate and the steady decline since 2004. Analysts would view this phenomenon as many who left the workforce. I don't agree.
I see the low participation rate as primarily the poor to middle person class. All are employed and working in the underground economy as this class would lose and remain much poorer to work within the system. As taxes rise and job openings become scarce, an entire class of working persons is never to return to the workforce or become a statistical number to the system.
Some call this phenomenon the Great Resignation. Within the context of various states and neighborhoods, underground workers are doing just fine.
As the Participation Rate drops further then the class of persons to join the underground economy grows.
History of NFP
Non Farm Payrolls
Non Farm payrolls began reporting in 1939 with passage of the 1938 Fair Labor Standards Act to also give us a maximum 44 hour work week and Minimum Wage that began at 25 cents per hour.
Today's Minimum Wage at $7.25 vs 0.25 cents offers a mid rate at $3.75 and $5.12 at 10 per hour.
Non Farm Payrolls traditionally held to 50,000 per month changes to match Thursday's Weekly Continuing Claims unemployment data. The average change for 2022 was 146,000 Vs a guaranteed movement within 100,000.
Since 2012, reporting months average changes range from September and August lows at 187 and 188 and June at 197 to high months in February at 318, January 273 and November at 252.
Participation Rate
Participation Rate current: 62.3. Since 2008 = 60.8 May 2022 to 66.2 January 2008. The Participation Rate since 2008 has been traveling lower on a steady decline. Range 61.0 to 66.0 or 5 points.
The overall drop from 66.0 highs began in 2002. The participation rate breaks down to 70% men and 58% women, 62.1 to 62.4 for white and blacks, 64.2 for Asians and 66.3 for Hispanics.
From 2021 to 2022, the Participation Rate ranged from 61.7 to 62.3.
Participation Rate. Began January 1954 as a formal release. From January 1954 – August 1969, the Participation Rate ranged between 58.0 – 59.0. Only 4 times was 57 seen during this period and 3 of those times was in 1954. 58.0 was seen 112 months during this 180 month total and a slight bit higher than half of the 90 month average.
From the latter part of 1969 – 1973, the Participation Rate steadily increased to reach first ever 60.0 and began a slow climb to current 62.8. But 62.8 is quite low historically and hovered in the 62 range from 2012 – 2014. Year 1984 saw the highest ever since release inception to 64.0 while the 1990's experienced 67.0.
Employment population ratio
Employment Population Ratio. Began in 1954 at 55.5 and again saw a steady increase to 2017 at 58.0. But 58.0 is off from historic 64.0 and 65.0 highs between 1996 – 2006. From 2009 – 2014, the average reports at 59.0.
From 2004 to 2022, current Employment Population Ratio stands at 60.0 against lows achieved at 51.3 in April 2020 and highs at 63.4 in December 2006. The Employment Population Ratio has been steadily declining since 2006 highs at 63.4.
Men dominate the workforce at 67.7, Women at 56.5. Whites account for 59.9, Blacks 58.3, Asian 63.2 and Hispanics at 63.1.
Seasonal Employment
Seasonal Employment. Began in 1954 at 53,000 persons and again a steady rise to highest ever 120,003 in December 2007. In 2017, employed accounts for 117,186. The numbers exploded from 2000 – Present and never saw a low of 100,000.
Unemployment
At Today's 2022 rate, 5.7 million are unemployed and 2.1 million unemployment claims.
Unemployment Levels. From 1954 and 2000 lows, Unemployment levels ranged between 2000 – 5,000 until 2009 when Unemployment exploded higher to first ever 100,000.
Unemployment Rate. From 1954 – 2017, the Unemployment Rate ranged between 3.0 lows – 9.0 in 2009 and 2017 at 4.8.
The Unemployment rate from 2002 to 2022 ranged from 13.2 highs to current 3.5. The rate at 3.5 was reported 5 times since 2019.
Not in Labor Force. From 1975 – Present, the figure bounced between 51,000 – 73,000 highs but has seen a steady increase over the years. A possible reason is the introduction of Unemployment Insurance beginning in the late 1960's then the pile on Bills to accompany disability, Unemployment extensions and Disaster Relief.
Union Membership. From 1983 – 2014, membership dropped from 17, 717 to current 14,576, 11.1% of the workforce are union wage workers V 20.1% in 1983. Union membership has seen a steady decline from first reported in 1983. In terms of actual workers, today 129,000 V 140,347 in 1983.
Federal Government. Totals workers in the Federal Government 2, 744, 931. A few of the highest agencies. Total Postal workers 579,000, Homeland Security 196,799, Natural Resources 178,000, police Protection 192,21
Trading currencies and other financial instruments carries a degree of loss and possible loss of entire investments. Please managed your own risks, stop loss, and margins requirements.
---
Follow us on Telegram
Stay updated of all the news
Recommended Content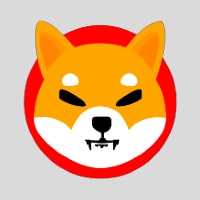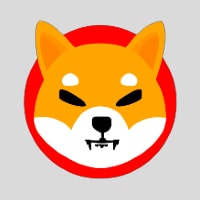 Shiba Inu price is still facing consolidation after nearly a month of no major gains, and it seems like this might be the case for a while. Even though the network is observing bullish interest from new investors, the lack of bullishness from existing SHIB holders might act as a barrier to recovery.
Read more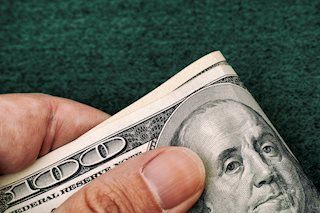 Fiscal hawks weren't optimistic when Kevin McCarthy was elected Speaker of the U.S. House. The California Republican's track record was dismal when it comes to spending restraint. Nearly 5 months into his term, it is now apparent McCarthy has no intention of holding the line against government expansion.
Read more
---