London open: Markets in a spin after US trade adviser's comments on China trade deal being 'over'
The market was sent into a tizzy after comments from US trade adviser Peter Navarro about a China trade deal being 'over' were apparently taken out of context, and that he was trying to make a point about trust. So now it's back to the regular order of business, which is trying to figure out why stocks are so high…
I generally read the top tier bank view before I write my Asia open, but I sense market fatigue is even setting in on the analysts' space. Today was arguably the shortest market breakdown I've read in a decade, where the confluence of four top cross-asset bank analysts notes can be summed up on one sentence:
"You can add the resurgence of Covid-19 to the laundry list of things the market doesn't care about, so it seems"
The rising number of new Covid-19 cases is not having a material adverse impact on risk, with markets likely viewing the potential for rolling lockdowns in the major economies as low. Nonetheless, new daily cases are rising steeply in Florida (7d moving average: +81.7%), Texas (78.1%) and Arizona (68.7%).
FX markets continue to take their cue from US equity markets starting the week on the front foot. G10 currencies that have recently exhibited a high positive correlation with US equities are leading versus the USD (e.g. AUD, NZD) while CAD, NOK and MYR are getting aided by higher oil prices while local carry appeal continues to resonate (IDR) with risk trading better and US interest rate volatility low.
WTI traded lower into Asia open, most likely on profit-taking as local traders were surprised by the uptick in price action overnight given the Covid-19 headlines continue to fill the air with far more people talking this market down than up.
In the New York session, WTI Crude typically makes two major moves (long or short) during any trading day – around 9AM EST and between 11AM EST and 2PM EST – whereas at Asia open there's been a tendency to profit take these moves of late, mainly when the markets rally in NY.
Ultimately, Asia dips have provided great buying opportunities over the past few weeks as smart money has no issues taking money from Asia traders who are prone to triggering off some bewildering price action at times.
Forex markets
Risk appetite is recovering from an initial beat down dip and "risk-on" FX is accordingly higher, even though the news flow is light outside of the Navorro misquote. Covid-19 headlines continue to offer some grounds for caution but appear not to have the same traction as a week ago in the FX or risk markets.
The EUR is contending with some moving parts this morning, but none are unusually absorbing. The recovery in risk appetite has allowed the EUR to advance against the USD, taking it back above 1.1250. Earlier in Asia, the EURUSD had gone on a wild ride from 1.1280 to 1.1233 and 1.1265 bid now with White House adviser Navarro telling the Wall Street Journal that his earlier comment on the China trade deal being 'over' was taken wildly out of context and that he was trying to make a point about trust.
GBP was trending a bit stronger this morning as the prospect of more fiscal stimulus outweighs BoE signals that rates are likely to be low for a long time.
The AUD has recovered from initial weakness after the RBA expressed little discomfort with the currency's level. News that the state of Victoria had extended its Covid-19 lockdown by four weeks had previously contributed to the AUD's soft tone. Today was relatively quiet outside of the algo steamroll around Navarro headlines and subsequent walk back.
The market is starting to build long AUDNZD into the RBNZ meeting; as we suggested yesterday the market could be underpricing the risk for the RBNZ to head below zero lower bounds.
USD Asia is still cleaning up the mess the back of US-China trade news – this is just horrible timing as I'm sure freshly printed Asia longs did their best version of a cut and run.
Lower US real yields and stable market-based inflation expectations are hitting the sweet spot with carrying traders. The USD was showing signs of rallying with equities through last week, but that's given way as the AUF and other risk beta currencies are taking their cue from US equity markets.
Forex
A week ago, everyone flagged that the Fed's central bank swap lines – which were a significant contributor to the easing of the dash for dollars in late March and early April – have significant maturities in late June. Indeed, outstanding swaps appear to be tapering fairly quickly, down to $280bn from nearly $450bn in late May.
And towards the end of last week, the ECB, BoE, BoJ and SNB announced they'll be offering USD liquidity three days a week instead of five. But rather than hit the panic button, traders should view falling demand for swaps in a positive light that borrowers are now able to find cheaper USD funding elsewhere than tapping the Fed lines.
But price action early this week is re-establishing the market risk on and off proclivities via FX, suggesting the dollar's outperformance last week has less to do with any funding issues and more with overstretched technicals and the lack of progress on the EU recovery fund.
Losses in derivatives trading can exceed deposits. Refer to www.axitrader.com for legal documentation & licences
Analysis feed
---
Latest Forex Analysis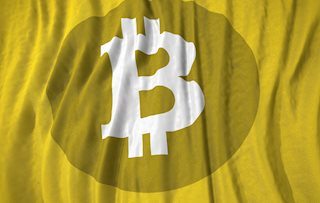 Gold retreated from the recent highs, but the sentiments are still bullish. Cryptocurrencies resumed the upside, some altcoins are demonstrating strong gains. ETH/BTC stopped the downside correction and settled at $0.03300.
Read more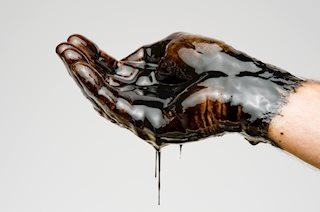 Crude oil prices continued to fall on Friday and the barrel of West Texas Intermediate (WTI) touched a daily low of $41.05 before recovering modestly.
Oil News
---