Tariff Truce with China Eases 'Cold War' Fears
So, on Monday morning the headline read:
"Tariff Truce with China Eases 'Cold War' Fears"
Even Donny – not to be outdone – took to his twitter acct (@realDonaldTrump) saying
"My meeting in Argentina with President Xi of China was an extraordinary one. Relations with China have taken a big leap forward"
"Very good things will happen. We are dealing from great strength, but China likewise has much to gain when a deal is completed. Level the field!"
Global mkts responded in kind…. Monday morning saw investors around the world comitting capital to stocks that spanned the globe!
As we were tucking ourselves into bed on Sunday night – the sun was rising in Asia and stocks "flew higher" along with oil (but that is another story) – as trade tensions between the US and China appeared to be thawing……Word that Donny and Xi Xi reached a compromise over the weekend in Buenos Aires sent the algo's and the risk management software into a state of upheaval…..Asian mkts were up better than 2%, European mkts followed suit and US futures across the board suggested that it was gonna be a good day! Early indications saw the Dow up 400 + pts, the S&P up 50 pts and the Nasdaq futs up more than 125 pts…. It had analysts and strategists on the street screaming: "Yes Virginia – There really is a Santa Claus"
By the end of the day – the mkts had gyrated – as news of what was said and what was agreed upon came into question….Do we have a deal or not? Is this a yes or a no? Stocks raced higher only to back off a bit before finishing closer to the top than the bottom…..….the Dow ended up 487 pts or 1.9%, the S&P up 52 pts or 1.9%, The Nasdaq closed up 111 pts or 1.8% and the Russell tacked on 15 pts or 1%....it was a good day – but that was then, this IS now……
After the mkt closed – word got out that Donny has assigned Robby Lighthizer to 'run the US/China trade negotiations……a decision that was pushed by his son in law – Jared Kushner and National Security Council Asia chief – Matty Pollinger – leaving Stevey Mnuchin in the corner to mope…..Look folks – Trump has given Stevey plenty of time and room to cut a deal….he has been unable to do so…..Chinese Vice Premier Liu He (their chief negotiator) has grown a bit frustrated with Stevey as he couldn't get Donny to compromise….and so – last night Donny announced the selection of Robby Lighthizer to lead the negotiations….and mkts around the world soured….You see – Robby is not about compromise, he is a hard liner and he is the one that put the case together against Beijing in the first place….And so the tone is very different (again) this morning…..
Mkts around the world now reacting to this latest news…and the risk management software is trying to assign a 'value' to the headline….is this a buy headline or a sell headline…and it appears that the smart logic algo's are sending SELL signals to the mkts….the excitement that drove the moves yesterday has seemed to disappear, I mean what really happened in Argentina anyway? Suddenly my friend and mentor Larry Kudlow along with Treasury Secretary Stevey Mnuchin began to dial back any expectations and added 'qualifiers' to the unfolding drama….
China – for their part – has not attempted to change the story nor have they said anything about any commitments to removing car tariffs or halting any pressure on US companies to transfer intellectual property rights (think technology) to their Chinese partners. And this is a sticking point….Do you realize that for a US company to do biz in China – they must turn over their 'intellectual property' to the Chinese for the opportunity to engage with China…..and if they don't then the Chinese would invalidate US patents and licensing agreements, hold them up in local courts, seize computers and demand access to research in their quest to pry the 'intellectual property' from their US counterparts… Donny and Robby would like to stop this practice….wouldn't you?
So this morning – the tone is very different – the excitement of yesterday has been replaced by caution today…..as investors once again rein it in….Mkts in Asia were under assault…Japan, Australia, South Korea, and Taiwan all saw their mkts come under pressure… Hong Kong and China did manage to hold onto very small gains as the pressure to sell was a bit more muted…..by the end of the day Japan lost 2.3%, Honk Kong +0.21%, China +0.39% and ASX – 1.09%.
European mkts are also lower by about ½% as morning becomes afternoon….and the news begins to settle in. You can come up with a range of other reasons for the mkts weakness this morning, but the answer is still about the US/China talks….Certainly no deal to be done before end of year….but we could have a better outline of what it could look like – or not? Either way – this story is far from over….FTSE - 0.64%, CAC 40 – 0.47%, DAX – 0.65%, EUROSTOXX – 0.53%, SPAIN -0.54% and ITALY – 0.81%.
US Futs are down by 8 pts in early trade…nothing to get all worked up about after yesterday's 2% move higher….Now overnight futs were down closer to 16 pts but have since recovered a bit as the sun rises. In addition to China - there is still a fair amount of concern over what the bond mkt might be telling us as the spread between the 2's and the 10's continues to shrink….and while it has not inverted yet – it continues to shrink and this causing some angst in the mkts. Toss in the WSJ story this morning about how FED Chief Jay Powell did NOT change his stance on rates and it just gives some asset managers/ investors one more reason to 'trade' the mkts - and take advantage of the volatility…. Look – a 2% up day will sure cause some to take profits – but in the end my sense is that the mkts are stabilizing.
We are now above both the 200 and 100 dma's on the S&P. Look for support at 2760 while resistance is at 2814……I think we are stuck right in here until we get a bit more clarity on China – if that's possible. The FED is due to raise rates in 2 weeks and while the mkt expects it – it will be listening once again to what Papa Jay has to say….Will he re-iterate what he said last week, or will he try to clarify it and send mkts into a tailspin again? My gut – says that he will re-iterate his stance and say that while we are close to neutral, we are not there yet….and that investors should expect to see rates rise in 2019.
Eco data is all about the NFP (Non-Farm Payrolls) report on Friday…. Exp of +225k jobs to be created….tomorrow is the pre-cursor – the ADP employment report and they are looking for +195k jobs to be created…remember – this is the holiday season…there will be a surge in PART TIME workers…so the number may be higher than the expectation…..pay attn to what wages are doing and what the unemployment number is. Unemployment is expected to be 3.7% (no change) and wages are expected to be growing at 3.1% y/y – again no change there. The kicker will be if that number is higher than the expectation – it will force Jay to recognize the building inflationary pressure and maybe change his tone (again).
Now – As many of you know – I have resigned my position as a member of the NYSE after 38 unbelievable, incredible and exciting years……. to pursue an exciting opportunity with 2 other well-known industry professionals – Nancy Tengler and Ron Insana. See the press release below…
ButcherJoseph Launches Wealth Advisory Division;
Wall Street Veterans to Join Nancy Tengler
Firm to be broad-based but with a focus on women seeking investment advice
Charlotte, NC —December 4, 2018— Nancy Tengler, a wealth advisor to high net worth clients, has joined ButcherJoseph Asset Management to form a new wealth management division of its financial advisory firm. Tengler will serve as Chief Investment Strategist of the forthcoming venture which will be called Tengler Wealth Management. Well known Wall Street market commentators Ken Polcari and Ron Insana have also joined the new division.
Tengler was most recently Chief Investment Officer of Heartland Financial, as well as Director, Senior Vice President, and Heartland Investment Committee Member of Arizona Bank & Trust. She is also the founder and CEO of Financial IQ Training Services, which encourages women to take charge of their own financial planning. She authored a book, "The Women's Guide to Successful Investing," as well as published several investment columns for women. Tengler will continue to provide Heartland Financial, through ButcherJoseph Asset Management, equity income and equity growth investment models.
"We are excited that Nancy is joining our team," said Jon Curley, CEO of ButcherJoseph Asset Management. "Nancy has an outstanding track record in investment strategies and management and has certainly gained a following among high net worth investors. We look forward to supporting Nancy and enabling her and this All-Star team to grow Tengler Wealth Management as a significant resource for investors."
Ken Polcari, with nearly 40 years' experience on the NYSE trading floor, is also joining Tengler Wealth Management. Polcari most recently was Managing Director at O'Neil Securities and has been a CNBC Market Analyst and Contributing Editor for the past six years.
Ron Insana, a 27-year CNBC commentator and former anchor at CNBC, will also join Tengler Wealth Management in an advisory role. Both Polcari and Insana will provide market analysis for Tengler clients, as well as develop strategies for asset acquisition.
"I am thrilled to join the great team at ButcherJoseph Asset Management to provide wealth management advice," said Nancy Tengler. "Jon has put together an amazing infrastructure and foundation, and – during years of discussions about markets and trends with Ron and Ken, I can vouch for their knowledge, and look forward to teaming with them. One thing we all agree on: the interests of our clients will be paramount. And while a good portion of my clients have traditionally been women, we believe our strategies will work for all investors."
"I've had the opportunity to speak and interact with hundreds of market professionals during my time with CNBC," said Polcari. "Nancy has always been one of the best in the business."
"The outstanding infrastructure in place at ButcherJoseph, as well as its reach through existing client relationships, provides an amazing head start," added Insana. "Jon's guidance, and Nancy's keen insight, will provide a phenomenal platform for us to deliver to clients."
About Tengler Wealth Management Tengler Wealth Management, a division of ButcherJoseph Asset Management, LLC will provide collaborative financial services and solutions tailored to high net worth clients. The division will be part of ButcherJoseph Asset Management, LLC, an affiliate of ButcherJoseph & Co., which serves middle market companies. For more information please visit www.butcherjosepham.com.
General Disclosures
Information and commentary provided by ButcherJoseph Asset Management, LLC ("BJAM"), are opinions and should not be construed as facts. The market commentary is for informational purposes only and should not be deemed as a solicitation to invest or increase investments in BJAM products or the products of BJAM affiliates. The information contained herein constitutes general information and is not directed to, designed for, or individually tailored to, any particular investor or potential investor. This report is not intended to be a client-specific suitability analysis or recommendation, an offer to participate in any investment, or a recommendation to buy, hold or sell securities. Do not use this report as the sole basis for investment decisions. Do not select an asset class or investment product based on performance alone. Consider all relevant information, including your existing portfolio, investment objectives, risk tolerance, liquidity needs and investment time horizon. There can be no guarantee that any of the described objectives can be achieved. BJAM does not undertake to advise you of any change in its opinions or the information contained in this report. Past performance is not a guarantee of future results. Information provided from third parties was obtained from sources believed to be reliable, but no reservation or warranty is made as to its accuracy or completeness.
Different types of investments involve varying degrees of risk and there can be no assurance that any specific investment will be profitable. The price of any investment may rise or fall due to changes in the broad markets or changes in a company's financial condition and may do so unpredictably. BJAM does not make any representation that any strategy will or is likely to achieve returns similar to those shown in any performance results that may be illustrated in this presentation. There is no assurance that a portfolio will achieve its investment objective.
Definitions and Indices
The S&P 500 Index is a stock market index based on the market capitalization of 500 leading companies publicly traded in the U.S. stock market, as determined by Standard & Poor's.
UNLESS OTHERWISE NOTED, INDEX RETURNS REFLECT THE REINVESTMENT OF INCOME DIVIDENDS AND CAPITAL GAINS, IF ANY, BUT DO NOT REFLECT FEES, BROKERAGE COMMISSIONS OR OTHER EXPENSES OF INVESTING. INVESTORS CAN NOT MAKE DIRECT INVESTMENTS INTO ANY INDEX.
BJAM is an investment advisor registered in North Carolina and Arizona. Such registration does not imply a certain level of skill or training. BJAM's advisory fee and risks are fully detailed in Part 2 of its Form ADV, available upon request.
Analysis feed
---
Latest Forex Analysis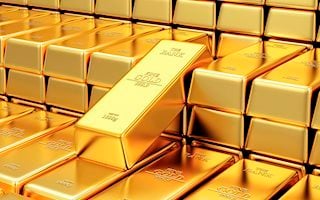 Gold kicked off December with a bullish reversal to the 1480 resistance. Just above the level the 50 and 100-day simple moving averages (SMAs) are also acting as dynamic resistances.
Gold News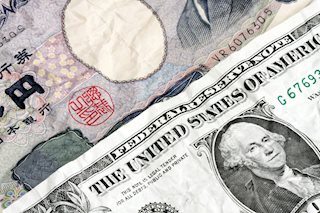 The USD/JPY is ending the day with modest losses, as despite encouraging words from US trade representatives, there's nothing new on a trade deal with China.
USD/JPY News
---