Financial Astrology for The Successful Investor and Trader
1. WHITHER STOCK MARKETS Pre-October? How High is Up? How Low is Down?
SPX 3030 or Higher? SPX 2800 or Lower?
Unless you closely track the horoscopes of President Trump, Chairman Xi AND Fed Chairman Powell, the RIGHT answer is probably unknown.
OUR VIEWS
We continue to modestly & selectively nibble long undervalued stocks as investors into a projected Fall/October rally to retest YTD market highs.
Unless/until there is REAL US/China Trade deal progress, markets will continue be TRADING MARKETS.
It is quite possible the recent bottom IS in, but also possible it is not! Before October 1, the odds favor Xi is likely to stay nice with Trump.
FOMC Week will be Rock & Roll regardless of what the Fed does or does not do or say!
This coming week we have NO market views but maintain a bullish bias. If markets are above SPX 3000 by Friday, we may take a short term trade on the short side.
IMHO "Improper" Valuations
FIRST EPISODE OF YOU BETCHA YOUR LIFE (SAVINGS):
Sell SP 2954, Sell 2945 KACHING: Both Covered 2840!
SECOND EPISODE OF YOU BETCHA YOUR LIFE (SAVINGS):
Sell SP 2888, Sell 2880 KACHING: 2812 & 2750 Buy Gold 1286, 1280 KACHING 1400, 1410
THIRD EPISODE OF YOU BETCHA YOUR LIFE (SAVINGS)
Sell SP 2954, Sell 2964, & 3000; KACHING Closed 2940 & 2925 & 2925 Buy Copper 270, 266 & 260
H2 2019 POSITIONAL TRADING:
Copper 274, 266 & [292 Copper open from H1 2019]
HYDE PARK SOAPBOX: Capital markets are fighting over the state of the economy — and they're probably both wrong
KEY DATES: SEPTEMBER 16-20
DJIA: 26000 SUPPORT R 26800 R2 27000 R3 27500
SPX: 2980 PIVOT R1 2933 R2 2958 R3 3000 R4 3030
NASDAQ: 8050 PIVOT R1 8100 R2 8200 R3 8350
GOLD: 1525 PIVOT 1550 RESISTANCE S1 1500 S2 1480 S3 1450 S4 1425 S5 1400
SILVER: 18 PIVOT 18.50 RESISTANCE S1 18 S2 17.50 S3 17
OIL: 55 PIVOT 52 SUPPORT 58 RESISTANCE
COPPER: STEADY ACCUMULATE: 2020 à 3.50+
BITCOIN: 10000 SUPPORT? 12400 RESISTANCE
2018 CLOSE: DJIA 23327 SPX 2506 & NASDAQ 6635
2017 CLOSE: DJIA 24719 SPX 2673 & NASDAQ 6903
2016 CLOSE: DJIA 19762 SPX 2238 & NASDAQ 5383
AFUND Fair Value: GOLD $1402
THINK TRADITIONAL SWISS AND PRESERVE CAPITAL: HEDGE AND PROTECT AGAINST DOWNSIDE RISK.
2. Stock selection remains important. We recommend buying stocks sporting strong cash flows, sound balance sheets and growing dividends.
Actively managed portfolios will continue to deservedly outperform index funds in current bifurcated markets.
3. As we said last week, Silver is now overvalued by our measure and faces strong resistance at current prices. Hence it recent retreat. This may continue and hopefully when somewhat lower, we can again wish to engage on the long side. Ditto with Gold.
Copper remains the most undervalued commodity we track. It is now trading around its 12/31/2018 close of 2.63 it is a long term STEAL, especially If/when XI/Trump make nice.
Gold bugs are happy now that more generalist investors are beginning to join the party: Gold bull's forecasts for $1500 were right [not by me] & calls $1600 gold are frequent.
We believe gold valuations will largely sport at or above Fair Value into the Year of the Earth Rat (2020).
Just as it was undervalued for a long time, it CAN and is likely to be overvalued for a LONG time. While fundamentally gold is currently overvalued, in much of the Fall, the astro is positive for gold.
We advise precious metal investors to pay attention to stock selection and only selectively add SUMMER 2019.
Gold remains cheap geopolitical crisis insurance.
For investors who cannot or will not buy the $US currency as well as investors who wish to safely and cheaply hedge their US$ exposure, ONLY GOLD IS AS GOOD AS GOLD!
Gold FV $1402 = Commodity FV: 1358 + Currency FV: 1388 + Inflation Metal FV: 1362 + Crisis FV: 1500.
INVESTORS: We plan to stay LONG in H2 2019 (recommending a precious metal sector buy/hold rating and occasional hedging, selling or profit taking).
However as traders we may periodically short gold $1488+. For silver our best selling numbers are $18-20.
4. "The buzz from the apparent de-escalation of trade tensions between the U.S. and China continues to be the only show in town."
Jeffrey Halley, senior market analyst, Asia Pacific
HW: Not the only show e.g. US Fed, but certainly currently the most important.
"Escalating U.S.-China trade tensions have been the biggest equity headwind for months, so a relief rally on news high-level trade talks are planned for early October is no surprise. The bottom line is that stocks need earnings growth to move forward, and you can't get that without progress on U.S.-China trade."
Alec Young, managing director of global markets research, FTSE Russell
HW: Largely true for international stocks, but less so for primarily domestic companies.
Hiring in the US is slowing, but not stopping. That should help to contain fears of a recession in the near-term, which have been percolating since last December."
Mark Hamrick, senior economist,Bankrate.com
HW: It should.
5. The World's Oil Glut Is Much Worse Than It Looks
6. This is left intentionally blank.
The Astrologers Fund (AFUND) is not a registered broker dealer, CTA or a registered investment advisor. Past performance does not ensure future results, and there is no assurance that any of the Astrologers Fund's recommendations achieve their investment objectives. The Astrologers Fund Inc. makes no claims concerning the validity of the information provided herein, and will not be held liable for any use thereof. If you are dissatisfied with the information found on this website, your sole and exclusive remedy is to discontinue use of the information. No information or opinion expressed here is a solicitation to buy or sell securities, bonds, futures or options. Opinions expressed are not recommendations for any particular investor to purchase or sell any particular security or financial instrument, or that any security or financial instrument is suitable for any particular investor. Each investor should determine whether a particular security or financial instrument is suitable based on the investor's individual investment objectives, other security holdings, financial situation and needs, and tax status. Past performance is not indicative of future results. Contact The Astrologers Fund, Inc. 310 Lexington Avenue Suite #3G, New York, N.Y. 10016 Email [email protected] 212 949 7275 [email protected]
Analysis feed
---
Latest Forex Analysis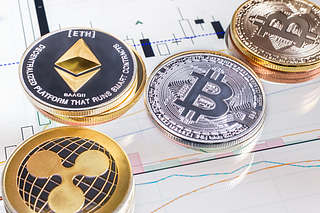 The overbought level in the crypto market, reflected in extreme bullish sentiment levels, called for a pause in the uptrend and has come in recent hours. Ethereum, the undisputed leader of the bullish movement.
Read more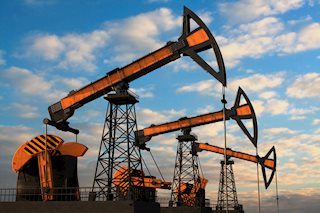 WTI could soon witness a big move in either direction. That's because, the spread between Bollinger bands – volatility indicators placed 2 standard deviations above and below the 20-day simple moving average of price - has narrowed ...
Oil News
---