Expect Fed to respond to on-going banking crisis
What will the good news be?
We are all very hopeful the agreement on the debt ceiling resolution will hold, and make its way to law relatively quickly.
Where does that leave us?
Well, the further good news is that the Federal Reserve really does look like it wants to take a breather on its current and rather aggressive interest rate tightening cycle. This is certainly a major pressure-off for the market. As we have suggested previously however, it is more likely the Federal reserve will raise interest rates following a 1-2 meeting pause, than it is to begin cutting rates.
While we argue the Federal Reserve has already hiked rates too far, as the new form of inflation is a very different animal to previous historic incarnations and therefore raising rates may in fact now be adding to inflationary forces, this is a nuance that the Fed itself seems incapable of recognising. Just as it failed in regard to leaving rates near crisis-zero for far too long.
That is the fight against inflation. Of course, there is much more for the Fed to be considering and calculating at this juncture.
The on-going banking crisis, which is likely building to something far bigger than we have so far witnessed, remains a rolling crash scenario that looks impossible to avoid. Especially as it appears there is little appetite in Washington to wind back the 100% protection for the 'banks too big to fail' policy.
A cynic, not us, might wonder if this could have something to do with the heightened perilous state of the US economy and banking system overall. In a way the political-corporate elite have in fact now protected their own assets, as well at the big banks in establishing this policy.
For its ramifications were clear to us on day one! We wrote about and highlighted the inevitable outcome of this policy immediately it was announced. It is difficult to understand how the creators of this policy, Treasury Secretary Janet Yell, and the Fed and FDIC, could have not also understood this in real time.
The policy adopted absolutely ensures an on-going hollowing out of the US banking system. Rapidly, methodically and with the power of a runaway freight train diminishing the role of small and medium sized banks. Doing so across the nation. Inevitably shifting regional banks to holding the deposits at best of only small depositors.
The compliance responsibilities and wisdom of a business or corporation holding its cash reserves with limited only Federal Reserve insurance, as opposed to the clear alternative of full deposit insurance availability at the big banks, is not something any board or business manager can easily ignore.
The shift of deposits from small and regional banks continues apace and will be permanent. Until such banks are left with no alternative, except to predominantly become providers of credit, having to pay far more for their funding from the too big to fail banks.
This policy centralises financial control of the US economy to a previously unseen degree. Never before in the history of the United States has such an interventionist and extreme banking policy been brought to bear on the economy.
This is an important and crucial backdrop that we all wish would simply melt away over time. Yet, the exact opposite is far more probable.
The Federal Reserve finally seems to be recognising the full systemic risk to the banking system that is now ballooning. As the economy slows, deposits will dwindle in any case, but now they will race to a handful of banks. The problems of the baking sector will be compounded by continuing high inflation forcing rates to remain high and higher for the foreseeable future. More banks will fail and the shift in the nature of banking will also tighten private sector credit considerably.
While we have lead the financial markets sector over the past two years in forecasting a much higher for longer interest rate reset, one that would indeed be permanent, it may finally be the case that the Fed is beginning to more fully understand the new banking system it has helped to insidiously create.
Our previous forecast of rolling every second or third meeting rate hikes into year end remains in place. Though, further banking stress and multiple bank collapses could see rates remain on hold for longer. Perhaps for the next 12-18 months. Rate cuts in my view remain entirely out of the question while inflation remains anywhere near current levels. All I am suggesting here is that the risk to my still hawkish forecast of another 1-3 rate hikes this year, is that due to an on-going banking crisis it is possible the Fed will be stuck with no rate changes for an extended period of time in an environment of persistently high inflation and a sluggish to declining economy.
In this light, current stock market valuations remain over-cooked even near historical averages, and are likely to fall significantly through the rest of this year and into next.
RISK WARNING: Foreign exchange and derivatives trading carry a high level of risk. Before you decide to trade foreign exchange, we encourage you to consider your investment objectives, your risk tolerance and trading experience. It is possible to lose more than your initial investment, so do not invest money you cannot afford to lose。 ACY Securities Pty Ltd (ABN: 80 150 565 781 AFSL: 403863) provides general advice that does not consider your objectives, financial situation or needs. The content of this website must not be construed as personal advice; please seek advice from an independent financial or tax advisor if you have any questions. The FSG and PDS are available upon request or registration. If there is any advice on this site, it is general advice only. ACY Securities Pty Ltd ("ACY AU") is authorised and regulated by the Australian Securities and Investments Commission (ASIC AFSL:403863). Registered address: Level 18, 799 Pacific Hwy, Chatswood NSW 2067. AFSL is authorised us to provide our services to Australian Residents or Businesses.
---
Follow us on Telegram
Stay updated of all the news
Recommended Content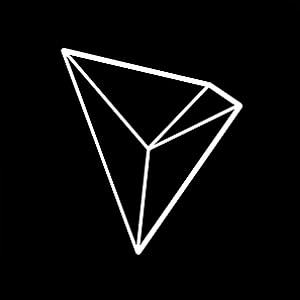 TRON (TRX) price is attempting to overcome a resistance level for the third time this year. Another failure could prove costly for TRX holders, but a breakout could trigger a massive uptrend.
Read more

The Dow Jones Industrial Average (DJIA) loses more ground on Wednesday. Anxiety is still top of mind with rebellious members of the US House of Representatives refusing to allow continuing spending bills to reach the floor for a vote.
Read more
---