Elections matter: The pause that decides...
In the final month before the US Presidential Election politics dominate every decision in Washington. The slowing economic recovery needs another stimulus package, unemployed workers want extended benefits, municipal budget is stretched to breaking and all are looking to Washington for help. But before the politicians decide on the details the people will have their say. Join FXStreet senior analysts Yohay Elam and Joseph Trevisani for an examination of the state of the US economy and the state of the election.
Yohay Elam: Amidst a frenetic election campaign, headlines may be overlooking economic indicators, but markets are watching.
Joseph Trevisani: September is the first month since the recovery began where the NFP totals were less than the 4 weeks moving average on claims.
Yohay Elam: The US gained 661,000 positions in September, below expectations for 850,00, but with an upward revision for August. The unemployment rate dropped to 7.9%, beating estimates, yet with a slide in the participation rate. Interesting point.
Joseph Trevisani: One question is how long until layoffs again overwhelm hiring.
Yohay Elam: In recent weeks, several companies have been announcing layoffs.
Joseph Trevisani: I also wonder, considering the turmoil, how well the statistics are capturing reality. Looking at retail sales, for instance, you would not know any of this had happened.
Yohay Elam: This is a year in which we have learned to look for high-frequency data, which may be too noisy at times. Retail sales figures show a full return to pre-pandemic levels. I see it as a result of the fiscal stimulus. Personal income leaped. Hiring is a lagging indicator, on the way, and on the way down.
Joseph Trevisani: If you look at the six month period from March to August, the average rates of sales and control are strong.
Yohay Elam: They also beat economists' estimates, defying the gloom scenarios until August's numbers, which were disappointing. It goes hand in hand with a drop in Personal Income in August, -2.7% also below estimates.
Joseph Trevisani: There seems to be a two-tier economy developing. One the NFP and the 90% of the workforce employed, and the initial claims sector, which is the continuing and perhaps escalating failure of small businesses escalating.
Yohay Elam: The Economist described a 90% economy a few months ago, that seems to be what you describing. A Fed official, I think Harker, said that getting the last 5% of Americans back to work is the hardest part. An increase of 661,000 jobs in one month would have been tremendous news in pre-pandemic times, but now it represents a slowdown from the fast restoration of positions seen earlier. Do you think that the recovery is self-sustained and just running at a slower pace? Or that fiscal stimulus is make-or-break?
Joseph Trevisani: Good question. I think the recovery is tied to attitudes about the pandemic. The sectors that are continuing to layoff workers are travel, hospitality, restaurants, etc. Here also I think there is an election element. I expect that after the vote, whoever wins, state and local government will suddenly discover that they have an enormous and looming revenue problem.
Yohay Elam: I think states are already struggling. The aid to states is one of the thorny issues in stimulus talks. Both parties are set to send funds to the states, the question is how much.
Joseph Trevisani: This election will settle much, as indeed elections are designed to do. Governments will realize that restrictions will have to permit normal economic functioning. There really is no choice.
Yohay Elam: Now that there is far more knowledge of which events can cause more contagion and which have less risk, I believe there will be a risk/benefit analysis.
Joseph Trevisani: Both sides have good points and which prevails will depend on the election. I'm getting repetitive on that point. Exactly. How could it be otherwise?
Yohay Elam: Discotheques have little economic value, but can turn into superspreader events. The verdict is to shut them down. Education is far more important, and there ways to continue studies with less risk. A gathering of 1,000 people in a club is dangerous, but having 5,000 spectators in a soccer stadium of 60,000 is a low-risk event.
Joseph Trevisani: Discos have no economic value? I beg to differ. I have spent many happy evenings on the dance floor.
Yohay Elam: Me too, every weekend I had off from the army back in Israel.
Joseph Trevisani: True the contagion seems to be indoors in prolonged contact. I did not visit a disco in Israel, but I have in almost every other country I have visited.
Yohay Elam: There's lots of energy in Israeli clubs, which is fun, but may result in a lack of productivity on the following day...
Joseph Trevisani: I think it is possible and indeed necessary to make those risk assessment judgments, in the US, with its history of limited government, perhaps making the risk parameters known and then letting people make their own decision.
Yohay Elam: Here in Spain, one of the criticisms against the central government is that it left little guidance to the regions when lifting the state of emergency. That they did not leave a minimum of limits, nor guidance. Some regions have coped better than others. They did enact a mask mandate on public transport
Joseph Trevisani: Same here. But we also have a large spread of population density and naturally, the cities are more affected than the countryside. That is historically true of plagues of course.
Yohay Elam: indeed, also here in Europe, capital cities were first to adopt limits in the current second wave. Madrid, Paris, and Berlin are leading. As far as I've heard, house prices in New York City and in San Francisco are falling, as people leave to the suburbs once again. And in general, US housing is booming. Can real-estate draw money away from markets?
Joseph Trevisani: I don't think so. Only if it is used as an alternative as it was in the housing bubble, which came to a bad end for all involved. The number of apartments for sale in Manhattan is I believe at a record. The prognosis for municipal budgets is dire. In NYC at least, I doubt ur mayor has a clue ours.
Yohay Elam: Revenues have fallen due to less economic activity, while health costs have risen. The federal stimulus can plug the hole. Markets have been see-sawing on every headline from Capitol Hill. At the time of our conversation, the latest headline is that Mnuchin floated restarting stimulus talks with Pelosi. I doubt they will strike a deal at this point.
Joseph Trevisani: I doubt it also. Election consideration dominates. If Pelosi is going to give ok to another stimulus, which will help Trump as it helps the economy she will want an election counterbalance, perhaps mail voting or large funding for cities.
Yohay Elam: Trump cut off talks on Tuesday. And Pelosi would be politically wise not to help him get off the tree he climbed. I also don't think Mnuchin calls the shots. Senators have a stronger influence. Pelosi needs support in the House and McConnell needs Senate support. They are the most important people in this saga.
Joseph Trevisani: I think the Senate will approve whatever the WH agrees to, but I don't see the calculus providing an agreement.
Yohay Elam: I think that Republican Senators' priority is appointing Amy Coney Barret (ACB) to the Supreme Court. Some of them are fiscal hawks, and may not go along with the White House's requests.
Joseph Trevisani: I agree Barett is a priority for the Senate. The hearing begins in four days. It seems she will be approved. Politically the Democrats paid a price for their traducement of Kavanaugh and I think they are wary this time, especially before an election, Barrett.
Yohay Elam: There is a long feud over SCOTUS nominations. Dems are still hurt by McConnell's refusal to discuss Obama's nominee in 2016 and the disputes run back to the 1950s. In the here and now, perhaps McConnell calculates he can get only one thing done ACB or stimulus. And his priority is ACB. The last chance to impact the court before Republicans lose control
Joseph Trevisani: If the Republicans lose control. But yes, it is a lasting impact on the court and will be an achievement that the Republicans and conservatives have long sought. I think it benefits them in the elections, especially in the Senate, but we will have to wait on that. As for the stimulus, the Senate will pass whatever the WH wants, as you say the focus it the Supreme Court.
Yohay Elam: I doubt that Republican Senators will go with the WH if they conclude that Trump is sure to lose the elections. So far, Mnuchin seems the only official eager for a deal. All the others, politicians, seem reluctant
Joseph Trevisani: If Trump loses the elections itis likely the Senate goes also.
Yohay Elam: Indeed, and that is why McConnel and co. may want to improve their hawkish credentials
Joseph Trevisani: Once the election is settled, the question becomes how to promote the economy. I think the logic of the situation will force both sides to the same conclusions, reopen the economy and support until it is complete.
Yohay Elam: I agree, there is a higher chance of a deal once politics has less impact.
Joseph Trevisani: The details will differ depending on who is in charge but the logic is inescapable. I think the Fed must be relieved that the action has moved to the fiscal arena.
Yohay Elam: Indeed, the FOMC minutes returned to being a snoozefest. The Fed is out of the spotlight for a change. I believe that central banks will return to the spotlight in December, with their last decisions of the year.
Joseph Trevisani: Central banks are at their policy limits. Permanent zero rates render policy moot.
Yohay Elam: And they also depress volatility. Looking forward, I believe stimulus could remain the top topic for another week, before the elections fully take over.
Joseph Trevisani: Agreed. The sprint to the vote is about to take over all media. Economic recovery, full recovery is not purely a matter of government intervention. There are real questions about what has changed in the economy, patterns of spending, association, work that will take time to transform, or revert. At this point, I don't think anyone is really expecting a return to the status quo ante. I myself have bought a standing desk for my office. A small measure of change.
Yohay Elam: Indeed, some sectors will just need some help to muddle through and then return to where they were. That applies to restaurants for example. Others will have to change with the trend toward working from home. I also bought a standing desk just last week. Trying to shift between sitting, standing, and a bit of working from the couch. Our habits are shifting like the economy.
Joseph Trevisani: If I may, what brand did you buy?
Yohay Elam: Longko, something cheap I found on Amazon, not the most sophisticated product out there, but it has fans to cool the laptop.
Joseph Trevisani: nice I got the Uplift desk.
Yohay Elam: Oh, that's a whole different ballgame.
Joseph Trevisani: I think the coincidence of pandemic and the web will be profound.
Yohay Elam: Undoubtedly.
Joseph Trevisani: And the founding and ending of many fortunes and businesses, just as the web itself was.
Yohay Elam: A crisis is always an opportunity.
Information on these pages contains forward-looking statements that involve risks and uncertainties. Markets and instruments profiled on this page are for informational purposes only and should not in any way come across as a recommendation to buy or sell in these assets. You should do your own thorough research before making any investment decisions. FXStreet does not in any way guarantee that this information is free from mistakes, errors, or material misstatements. It also does not guarantee that this information is of a timely nature. Investing in Open Markets involves a great deal of risk, including the loss of all or a portion of your investment, as well as emotional distress. All risks, losses and costs associated with investing, including total loss of principal, are your responsibility. The views and opinions expressed in this article are those of the authors and do not necessarily reflect the official policy or position of FXStreet nor its advertisers.
Analysis feed
---
Latest Forex Analysis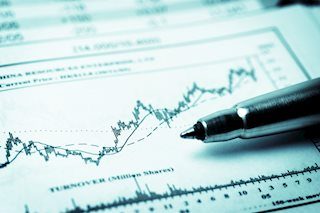 Calendar comeback – currencies begin moving to the tune of economic indicators, a welcome return for traders. Valeria Bednarik, Joseph Trevisani, and Yohay Elam discuss the latest market moves and what to expect in the final stretch of 2020 and beyond.
Read more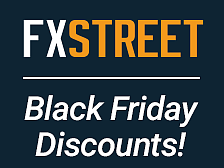 Learn to trade with the best! Don't miss the most experienced traders and speakers in FXStreet Premium webinars. Also if you are a Premium member you can get real-time FXS Signals and receive daily market analysis with the best forex insights!
More info
---