US: Disappointing job
Eurozone: A new kind of divide
US: Another string of bad news
Survey and activity data have been suffering from a mix of bad weather, strikes and an expensive dollar. But the labour market held up, so optimism remained that the economy would soon rebound after a slowdown in Q1. The March labour market report brought unwelcome news: job gains slowed to 126k, the most disappointing figure since summer 2012, while we were looking forward to a thirteenth month of payroll gains above 200k. In addition, data for the previous two months were revised downwards.
A slowdown was expected in the manufacturing sector: employment went down for the first time since July 2013. However, the service-producing sector, more immune to the fluctuations of the dollar, also markedly slowed down. Still, it is always a bad idea to change ones expectations for just one piece of data. The strength in job creations experienced in the recent past could definitely not be sustained in the long run. Keeping in mind that the US economy still suffers from slack helps smoothing data from one month to the other.
The unemployment rate may be down to 5.5% from a 10% peak in October 2009, but a broader definition, including people marginally attached to the labour market as well as those working part-time because they are unable to a find fulltime position, remains way higher than in "normal recovery" times. This partly explains why wages have remained sluggish. Hourly earnings of nonsupervisory production workers rebounded somewhat in March, up 1.8% y/y, but still run slower than last year, when they gained 2.3%.
---
Follow us on Telegram
Stay updated of all the news
Recommended Content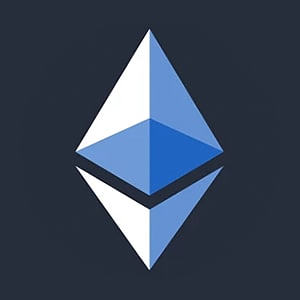 Ethereum holdings in exchange wallets declined by $1.04 billion between May 8 and May 31. Interestingly, while large wallet investors have shed their Ether holdings, the altcoin got redistributed to addresses with less than 1 ETH.
Read more

C3.ai (AI) stock slipped 7.6% to $41.62 in Wednesday's premarket ahead of quarterly earnings expected after the close. This may just be traders taking profits after Tuesday's 33.4% surge in the AI stock price.
Read more
---