Deutsche Bank's Stock Down 91.5% to New Lows
A few years ago, I wrote an issue for Boom & Bust outlining the biggest problems in the Eurozone after the QE-stimulated recovery that saved the banks and financial system from going under. The point made was that Italy was still bankrupt at the banking level, and in dangerous levels of public debt. Deutsche Bank was not recovering with other banks, and instead was languishing near the lows with other major Italian banks…
I looked at Italy in a recent . And now I want to update you on Deutsche Bank, as it has recently hit new lows since late 2016 and the crash in early 2009.
How could such a prominent bank be hitting new lows after over nine years of an economic recovery, albeit a more reserved one?
This stock peaked on May 11, 2007 at $116.40 at its close (with an $152.44 intraday high). It crashed down to a low of $17.20 on February 23, 2009, an 85.2% loss. After rallying a bit in 2009, it recently hit a substantial new low of $11.00 on June 5…
That's down 91.5% from its all-time high.
This, again, only topped a by a few large banks in Italy. It's a clear sign of trouble for Germany's flagship bank, and will almost certainly go under in the coming years if it's performing this badly now.
I'll keep it simple: Deutsche Bank had, and still has, the highest exposure to derivatives – the most toxic and most leveraged of financial assets – of any bank in Europe, and globally.
And like many large French banks, it has a lot of bad loans, especially to ailing Italian companies.
Deutsche Bank is the most obvious sign of how challenging the bad debt situation still is in the Eurozone, with Italy, alone, housing 40% of the non-performing loans.
Now, let's contrast that with the U.S…
The S&P Bank ETF shows U.S. banks are doing much better. But from how we see things, they're still in trouble if there's a recession (depression) and real-estate crash worse than last time – as I expect to happen.
This index peaked on February 20, 2007, as the subprime crisis was starting to rear its ugly head, at $47.60.
It crashed 80.5% to $9.30 on March 6, 2009.
By March 12 of this year, it peaked at $51.90. That's a 9.0% gain over its high in 2007.
Banks in the U.S. aren't as healthy as they look though…
After being bailed out and propped up by QE and free money over the past nine years, the banks have greatly underperformed.
A broader look at the S&P 500 suggests new all-time highs 82.5% higher than in 2007 on January 26 – and looks to go higher before a likely very long-term peak.
I expect a retest of the 2009 lows, and likely lower for the U.S. banks.
If that's the case, Deutsche Bank will be taken over by the German government, or merged into another financial institution like Bank of America was into Merrill Lynch in the last financial crisis…
And Europe will be in a deeper crisis than the U.S…
The content of our articles is based on what we've learned as financial journalists. We do not offer personalized investment advice: you should not base investment decisions solely on what you read here. It's your money and your responsibility. Our track record is based on hypothetical results and may not reflect the same results as actual trades. Likewise, past performance is no guarantee of future returns. Certain investments such as futures, options, and currency trading carry large potential rewards but also large potential risk. Don't trade in these markets with money you can't afford to lose. Delray Publishing LLC expressly forbids its writers from having a financial interest in their own securities or commodities recommendations to readers.
---
Follow us on Telegram
Stay updated of all the news
Recommended Content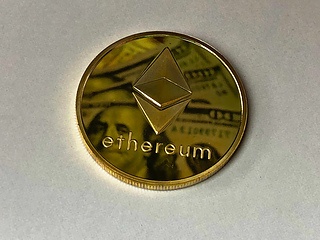 Optimism price appears to have found support after a new buyer congestion zone came into effect to prevent the free fall. Accordingly, the Ethereum Layer 2 token is trading horizontally, giving bulls time to accumulate OP at affordable rates.
Read more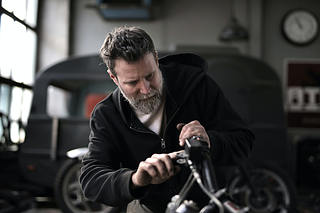 Mullen Automotive (MULN) stock is trading at $0.5050 on Thursday pre-market trading at the time of writing, which would set a new all-time when Wall Street opens its session.
Read more
---