Currency Market, EUR/JPY: Levels, Ranges, Targets
The true break for EUR/JPY in the past 4 weeks was any price below 133.00's in order to trade back inside its respective range and this was seen at the end of February. Downside gains accelerated end February on a break of 133.39 and long ago written as the vital break point.
The past EUR/JPY 4 week and 303 pip range from 132.44 to 129.41 traveled 75 pips per week and this range is standard inside the new central bank imposition to exchange rates but its also correct as EUR/JPY must and traded inside the 4 week range bound USD/JPY and EUR/USD.
EUR/JPY 133.39 is today's 132.11 and 132,11 is not only massively oversold but it represents the must break point to travel higher to the current range top at 133.53 but hurdles exist on the way beginning at the 5 year average at 130.72 then 14 year average at 131.54. Context to upper EUR/JPY is it ranged from 133.76 to 133.58 over the past 4 weeks and held.
The prior USD/JPY forecast informed USD/JPY had to travel back to its 106.32 range and higher and USD/JPY achieved today 106.60 but higher USD/JPY allowed EUR/JPY to follow. On the way higher, EUR/JPY broke its 5 and 14 year averages at 130.72 and 131.54 but faces its most significant challenge at 132.11 then 132.27.
Why significant challenge higher is because above 132.11 and 132.27 is only the range top remains at 133.53. From 132.11 to 133.53 represents danger zone because EUR/JPY today leaves its range at 133.05 and 133.53 is not expected to break, yet.
Significant break points below are 131.63 and 131.16 . Lower inside 131.63 allows EUR/JPY to retain its larger range from 125.66 to 131.63. Below 131.16 then EUR/JPY leaves its daily range as today's daily range is located from 131.16 to 133.05. Further to current interesting position is EUR/JPY is its daily mid range Vs a current price much to high.EUR/JPY is in a struggle.
To travel to 131.16 then EUR/JPY must break 131.59, 131.54 at the 14 year average, 131.50 and 131.43. The 5 year average at 130.72 represents most significant on the way down but its break is protected by 130.99, 130.76 and 130.61. EUR/JPY has ability to trade inside its 5 and 14 year averages from 131.54 to 130.72. Range means sell tops and long the bottoms until EUR/USD or USD/JPY breaks significant points to allow a more significant longer term EUR/JPY move.
Range concepts are best represented by this week's USD/CAD as the 1.3092 upper range broke to 1.3140's and CAD/JPY broke lower to 80.50's. Both pairs were forced to retain its ranges and USD/CAD yesterday dropped 100 pips while CAD/JPY rose 100 pips. Aptly described and well chosen is levels, ranges and targets to highlight all market prices.
What allowed EUR/JPY overall to travel higher is not only oversold 132.11 but 129.53 and 128.65 remains for weeks to come most vital break points to see EUR/JPY lower to 127.00's and the bottom of bottom to the overall range. Further to 127.00's is the 10 year average at 125.83 and not ever expected to break as this break represents a wholesale change in EUR/JPY to its EUR/USD and USD/JPY relationship.
At 129.53 and 128.65 held but those points weren't ready to break lower particularly when USD/JPY was set to rise higher.
Trading currencies and other financial instruments carries a degree of loss and possible loss of entire investments. Please managed your own risks, stop loss, and margins requirements.
Feed news
---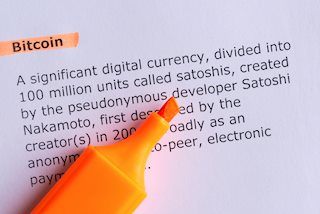 The recent Bitcoin price crash seen on Wednesday is comparable to the one in late April. However, unlike the last time, this drop was not due to rumors of new tax proposals.
Read more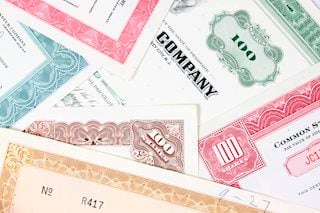 Wednesday's wake-up call to the dovish Fed was repeated with the release of PPI on Thursday. Core CPI was 0.7% versus forecasts for 0.4%. Now is buy the dip still in focus and is don't fight the Fed still the trade?
Read more
---