China said to make more exemptions to its tariff list
Notes/Observations
- Northern ECB members said to have pushed back on Draghi's QE resumption
- Optimism continues to bubble on US-China trade talks ahead of upcoming mid-level negotiation in Washington; China said to make more exemptions to its tariff list
Asia:
- Chinese importers said to buy 600K tons of US soybeans in Oct-Dec shipment from Pacific Northwest
Europe/Mideast:
- ECB's QE motion said to have been opposed by a total of 7 out of 25 Governing Council members (6 of 21 voting members) and the motion passed with relatively narrow majority. French, German, Dutch, Austrian, and Estonian governors all opposed ECB QE resumption. Weidmann (Germany), Coeure (France), Villeroy (France) said to have opposed the resumption of QE
- German Christian Democrats (CDU) leader Annegret Kramp-Karrenbauer (AKK) states that 'black zero' debt policy remains the benchmark of the party; debt rules only allow limited fiscal leeway
Brexit:
-Northern Ireland DUP Party reportedly could agree to Northern Ireland accepting some EU rules after Brexit as part of deal to replace backstop
- Northern Ireland DUP Party leader Foster leader tweeted that it would l not support any arrangements that create a barrier to East West trade
- EU reportedly ready to grant a third Brexit extension to the UK in Oct in order to avoid 'no deal' Brexit
Americas: -
- President Trump: would rather get a 'whole deal' with China rather than an interim deal; I guess I'd consider an interim trade deal with China
- Senate confirmed Fed Gov Michelle Bowman to full 14-year term (vote 60 to 31)
SPEAKERS/FIXED INCOME/FX/COMMODITIES/ERRATUM
Indices [Stoxx600 +0.03% at 390.60, FTSE -0.27% at 7,326.05, DAX +0.18% at 12,432.85, CAC-40 +0.23% at 5,655.86, IBEX-35 +0.37% at 9,115.85, FTSE MIB +0.42% at 22,176.50, SMI -0.20% at 10,074.00, S&P 500 Futures +0.19%]
Market Focal Points/Key Themes:
European Indices trade mixed in a subdued session, consolidating after the volatility seen yesterday following the ECB rate decision.
On the corporate front shares of French traded Bollore trades sharply higher on higher profits and Revenue, Innate Pharma gains on earnings, while Character Group declines sharply after guiding pretax profits below forecasts.
In other news Carmat gains after FDA conditional approval to initiate US feasibility study of its total artificial heart; SSE gains after divesting a unit, while Aston Martin Legonda rises on talk of a new bond issuance.
Looking ahead notable earners include Great Elm Capital and Energy Focus.
Equities
- Consumer discretionary: GameAccount Network [GAME.UK] +22% (monthly data)
- Consumer staples: Character Group [CCT.UK] -8% (trading update)
- Healthcare: Carmat [ALCAR.FR] +10% (FDA approval), Innate Pharma [IPH.FR] +8% (earnings)
- Industrials: Evotec [EVT.DE] -1% (analyst action)
- Utilities: SSE [SSE.UK] +2% (to sell unit)
Speakers
- ECB's Holzmann (Austria): Major pushback took place at ECB meeting (in-line with press speculation)
- ECB's Vasle (Slovenia): Expect low growth of economic activity and prices to continue in the coming months
- Germany Fin Min Scholz: Drastic steps needed to stop climate change, will discuss carbon pricing- Italy Econ Min Gualtieri: Must bring the country's public debt back onto reduction path. Challenge is to launch a reduction of fiscal pressure with a timeline of three years
- France Fin Min Le Maire: There was a lack of growth in EU and Euro area; region needs more investments. Should refuse development of Facebook's Libra currency in the EU; Europe should consider the creation of a public digital currency
- Northern Ireland's DUP Brexit Spokesman Wilson: nonsense to say that the DUP party was softening its stance on the Irish backstop; no indication that PM Johnson wants an Northern Ireland only backstop; not just DUP against border in Northern Irish sea
- Ireland PM Varadkar: Gap was very big on Brexit negotiations, deal will not be done at any cost
- German IFO Institute: Germany 2019 Current Account seen at a surplus of $276B
Currencies/ Fixed Income
- The recent easing of US-Chine trade dispute caused a reversal of risk-aversion flows over the past 24 hours.
- FX price action saw the USD unwind some of its recent bull momentum.
- EUR/USD continued to move off the post ECB rate decision lows of 1.0920 and was approaching the 1.11 neighborhood. ECB's Draghi did delivered his bazooka on Thursday with the rate cut, resumption of QE and dovish guidance but its QE motion was faced with some sharp resistance within the General Council with Weidmann (Germany), Coeure (France), Villeroy (France) said to have opposed the resumption of QE.
- GBP/USD continued it march off cycle lows as markets continued to believe that Britain could still avoid a chaotic no-deal Brexit. Pair above the 1.24 handle (some 400+ pips off last week's lows)
Economic Data
- (NL) Netherlands July Retail Sales Y/Y: 5.2% v 0.2% prior
- (FI) Finland Aug CPI M/M: +0.4% v -0.3% prior; Y/Y: 1.1%e v 0.8% prior
- (FI) Finland July GDP Indicator Y/Y: 1.7% v 2.2% prior
- (DE) Germany Aug Wholesale Price Index M/M: -0.8% v -0.3% prior; Y/Y: -1.1% v 0.1% prior
- (ES) Spain Aug Final CPI M/M: -0.1% v -0.1%e; Y/Y: 0.3% v 0.3%e
- (ES) Spain Aug Final CPI EU Harmonized M/M:-0.1 % v -0.1%e; Y/Y: 0.4% v 0.4%e
- (ES) Spain Aug CPI Core M/M: +0.2% v -0.8% prior; Y/Y: 0.9% v 0.9% prior
- (TR) Turkey July Current Account Balance: $1.2B v $1.3Be (17-year high)
- (TR) Turkey July Industrial Production M/M: 4.3% v 1.4%e; Y/Y: -1.2% v -2.6%e
- (SE) Sweden Q2 Final GDP Q/Q: +0.1% v -0.1%e; Y/Y: 1.0% v 1.4%e
- (RU) Russia Narrow Money Supply w/e Sept 6th (RUB): 10.56T v 10.51T prior
- (PL) Poland Aug Final CPI M/M: 0.0% v 0.0% prelim; Y/Y: 2.9% v 2.8% prelim (Annual pace back at 7-year highs)
- (CZ) Czech July Current Account Balance (CZK): -27.0B v -14.0Be
- (EU) Euro Zone July Trade Balance (Seasonally Adj): €19.0B v €17.5Be; Trade Balance NSA (unadj): €24.8B v €20.6B prior
- (EU) Euro Zone Q2 Labour Costs Y/Y: 2.7% v 2.5% prior
Fixed Income Issuance
- (IN) India sold total INR170B vs. INR170B indicated in 2024, 2033, 2043 and 2049 bonds
Looking Ahead
- (EU) EU finance ministers hold 2-day meeting in Helsinki (ECB's Draghi and Couere in attandence)
- 06:00 (IE) Ireland Q2 GDP Q/Q: No est v 2.4% prior; Y/Y: No est v 6.3% prior
- 06:00 (IE) Ireland Q2 Current Account Balance: No est v €11.0B prior
- 06:00 (UK) DMO to sell €B in 1-month, 3-month and 6-month bills (£2.0B, £2.5B and £2.0B respectively)
- 06:45 (US) Daily Libor Fixing
- 07:30 (IN) India Weekly Forex Reserve w/e Sept 6th: No est v $B prior
- 08:00 (IN) India announces upcoming bill issuance (held on Wed)
- 08:00 (PL) Poland July Current Account Balance: -€0.3Be v €0.0B prior; Trade Balance -€0.1Be v -€0.1B prior; Exports: €19.1Be v €18.1B prior; Imports: €19.0Be v €18.2B prior
- 08:00 (IS) Iceland Aug Unemployment Rate: No est v 3.4% prior
- 08:00 (UK) Daily Baltic Dry Bulk Index
- 08:30 (US) Aug Import Price Index M/M: -0.5%e v +0.2% prior; Y/Y: -2.0%e v -1.8% prior; Import Price Index (ex-petroleum) M/M: -0.1%e v 0.0% prior
- 08:30 (US) Aug Export Price Index M/M: -0.3%e v +0.2% prior; Y/Y: No est v -0.9% prior
- 08:30 (US) Aug Advance Retail Sales M/M: 0.2%e v 0.7% prior; Retail Sales (ex-auto) M/M: 0.1%e v 1.0% prior; Retail Sales (Ex-auto/gas): 0.2%e v 0.9% prior; Retail Sales (Control Group): 0.3%e v 1.0% prior
- 10:00 (US) Sept Preliminary University of Michigan Confidence: 90.8e v 89.8 prior
- 10:00 (US) July Business Inventories: 0.3%e v 0.0% prior
- 11:00 (CO) Colombia July Manufacturing Production Y/Y: +3.5%e v -1.1% prior; Retail Sales Y/Y: 8.0%e v 7.2% prior
- 11:00 (EU) Potential sovereign ratings after European close (Moody's on Austria; S&P on Finland and Portugal; DBRS on Slovakia)
- 13:00 (US) Weekly Baker Hughes Rig Count
All information provided by Trade The News (a product of Trade The News, Inc. "referred to as TTN hereafter") is for informational purposes only. Information provided is not meant as investment advice nor is it a recommendation to Buy or Sell securities. Although information is taken from sources deemed reliable, no guarantees or assurances can be made to the accuracy of any information provided. 1. Information can be inaccurate and/or incomplete 2. Information can be mistakenly re-released or be delayed, 3. Information may be incorrect, misread, misinterpreted or misunderstood 4. Human error is a business risk you are willing to assume 5. Technology can crash or be interrupted without notice 6. Trading decisions are the responsibility of traders, not those providing additional information. Trade The News is not liable (financial and/or non-financial) for any losses that may arise from any information provided by TTN. Trading securities involves a high degree of risk, and financial losses can and do occur on a regular basis and are part of the risk of trading and investing.
Analysis feed
---
Latest Forex Analysis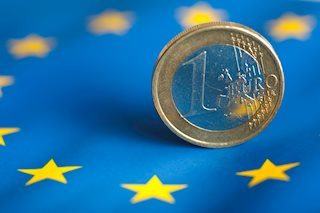 The EUR/USD pair settled at its lowest for this 2020 after the European Central Bank announced a strategic review on inflation policy. Chinese coronavirus spreading abroad.
EUR/USD News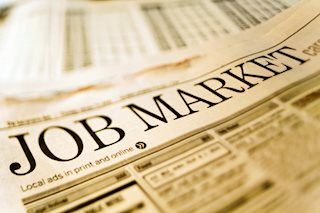 The Aussie remains on the back-foot as the economy lost full-time jobs in December, while risk-aversion adds to the bearish case. Speculation mounts on an RBA rate cut next February.
AUD/USD News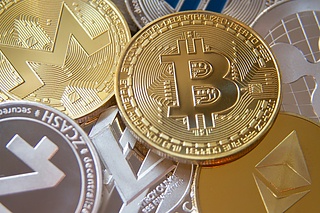 BTC/USD is currently trading at $8,400 (-3.40%) in the afternoon in U.S. hours, as markets bears break critical $8500 price mark, allowing for a wave of further downside pressure.
Read more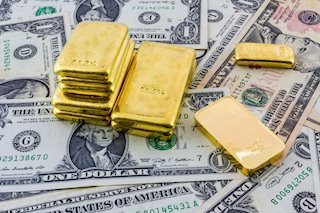 XAU/USD is trading in a bull trend above its main daily simple moving averages (SMAs). After rejecting the 1600 figure earlier in January, the metal has been consolidating near the $1560 per troy ounce.
Gold News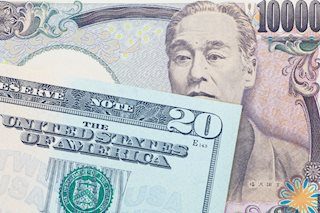 USD/JPY has tumbled to print fresh lows since failing on the 110 handle, scoring 109.26 and meeting the 200-moving average on the four-hour chart.
USD/JPY News
---